December 9, 2020
Had a chance to check the lock at Ball Ranch again. There is now a new combination lock. Rather than pushing it in after setting the combination, this lock requires you to pull it out. Always best to call the BLM at 505-761-8700 for the latest combination and lock policies.
September 28, 2020
I just learned that you no longer need to go to the BLM office to pick up a key for Ball Ranch. There is now a combination lock. Call the BLM office at 505-761-8700 for the current access code.
October 5, 2020 – The dogs and I went out to Ball Ranch today to test out the new lock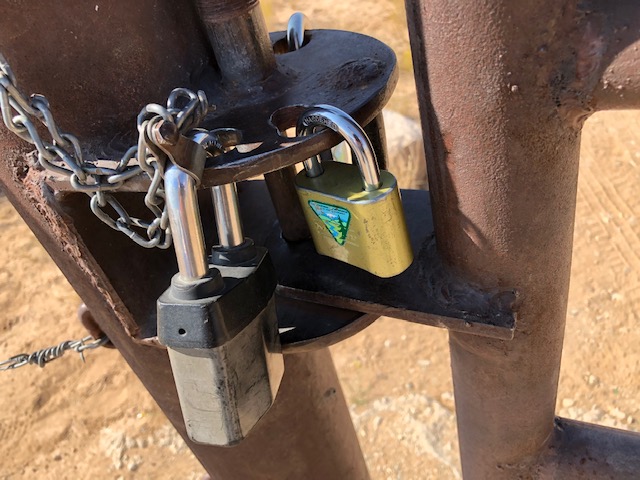 The access code is set to the proper code on the bottom of the brass portion of the lock. Once the access code is set, push the silver portion of the lock in. When you do this, the lock will spring open. Remove the lock and raise the gate bolt through the hole that was occupied by the lock. When you clear the gate, shut the gate and return the lock to its original position.