As you saw in the previous blog post, you would be hard pressed to find landscape more inviting than the Camino de Santiago. But landscape was not the only thing that made the Camino special for me. There were also the wonderful little things all along the way that animated my Camino experience from beginning to end.
Animals were a huge part of my Camino experience. A day did not go by without seeing lots and lots of animals. They ranged from seeing farm animals to getting a needed dog or cat fix several times a day.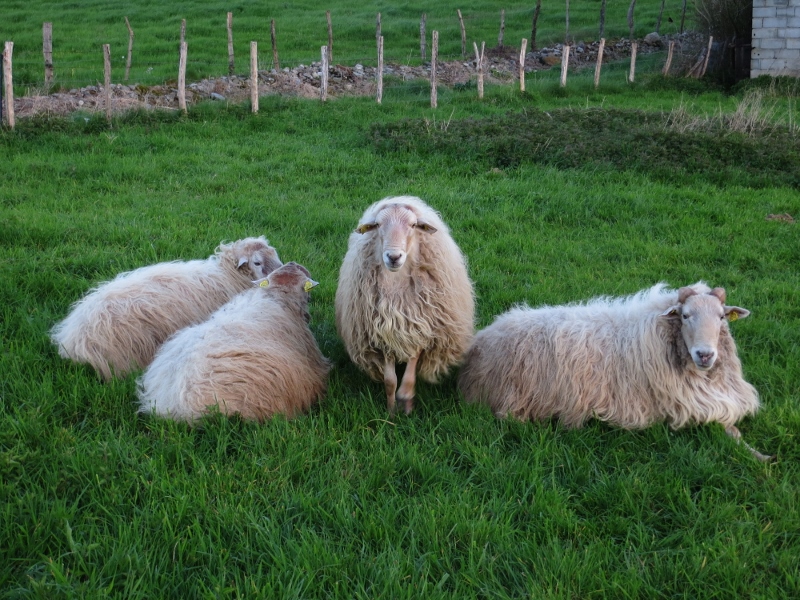 One day I saw a lamb just a few hours after it was born and then later that same day saw a cow in desperate need of milking.
While walking through stork country, I saw storks feasting in newly plowed farm fields several days in a row.
Perhaps the biggest surprise was having a quick brown fox run right in front of me. It happened so fast, I couldn't get a picture of the fox. I was, however, able to get a picture of the fox's den.
There were also creatures right on the Camino and I had to make sure that I didn't step on one. There were plenty of snails and large black slugs slithering along the Camino from beginning to end. But the most fascinating small creatures were the swarms of caterpillars unwinding from a cluster at the side of the trail and slowly forming a continuous chain across the width of the Camino.
Earlier in the walk, I could see tadpoles swimming around in drainage ditches. Later in the walk the drainage ditches were full of frogs and many days were punctuated by croaking and the splashing of frogs jumping into the water. On one day I was able to watch a salamander crawl around the bottom of a small stream running on the side of the Camino.
Flowers and plants were also a huge part of my Camino experience. They too were non-stop from first day to last. Towards the end of the walk, the Camino followed a sunken trench where there was the fresh scent from mint growing on the side of the trench wafting in the air. It was wonderful.
Along with the plants and animals there were many other little things catching my attention. A day or an hour, for that matter, did not go by without something that caught me by surprise or greatly exceeded my expectations.
There were amazing murals painted on buildings, retaining walls, and any other surface that could hold paint.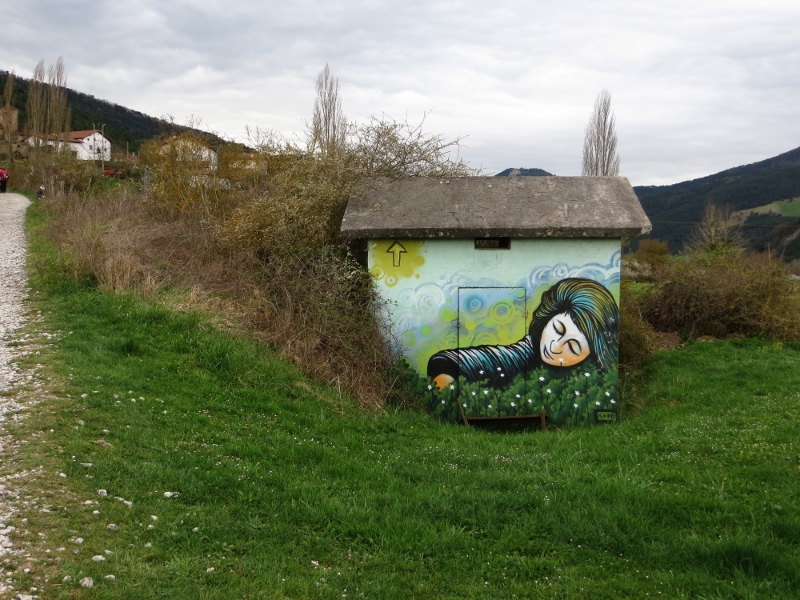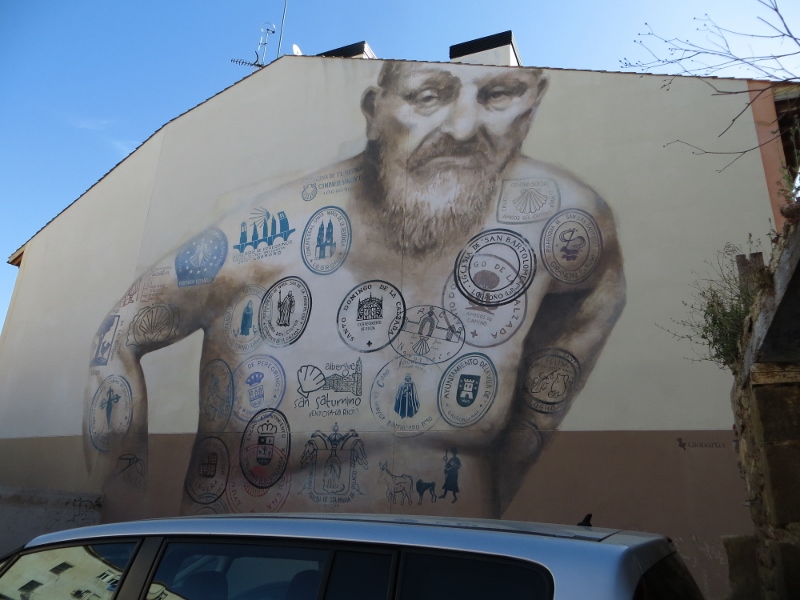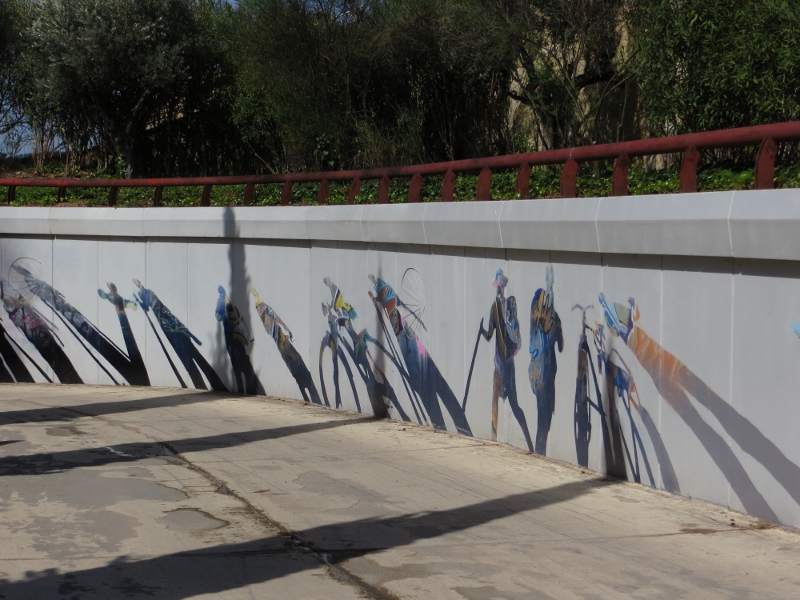 There was also graffiti expressing one point of view or another; many of them written in English! Early in walk it was Basque separatists. A little bit later it was people in the province of Leon asking for it to be made its own region. And toward the end it was the letter "J" being crossed out and replaced with the letter "X" (the preferred usage in the Galician language).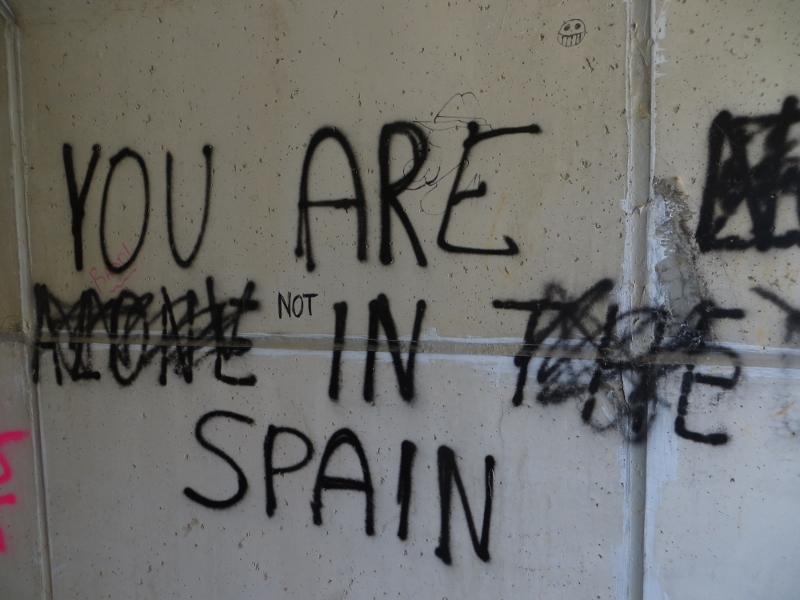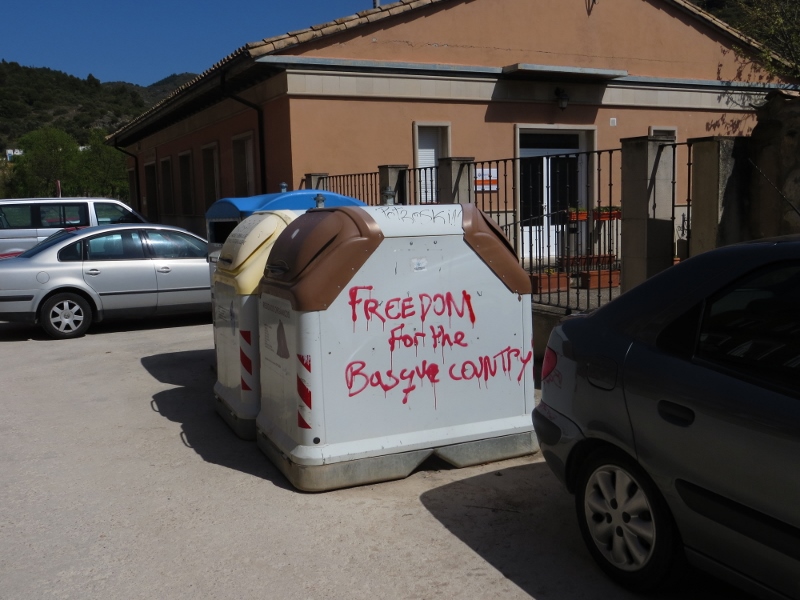 Most of what caught my attention along Camino was very peaceful. Crosses and statues of pilgrims were non-stop. I'm sure that there were several thousand of them.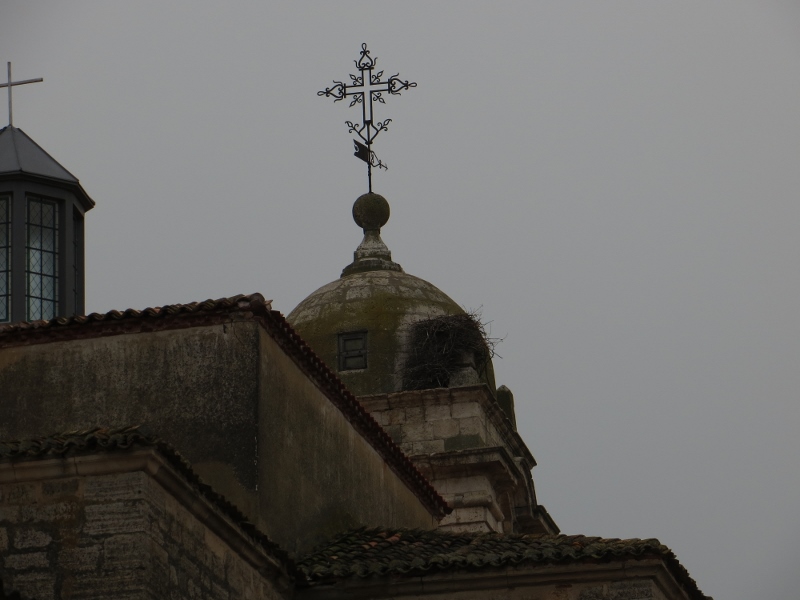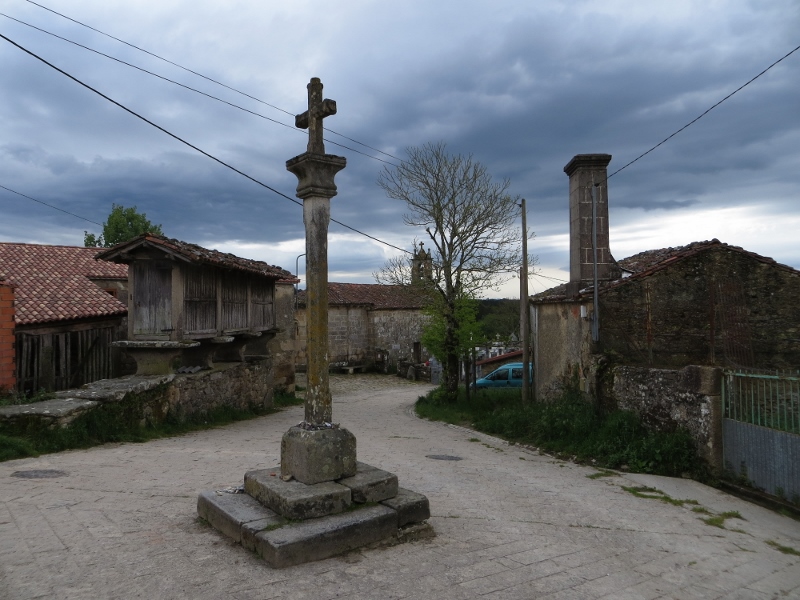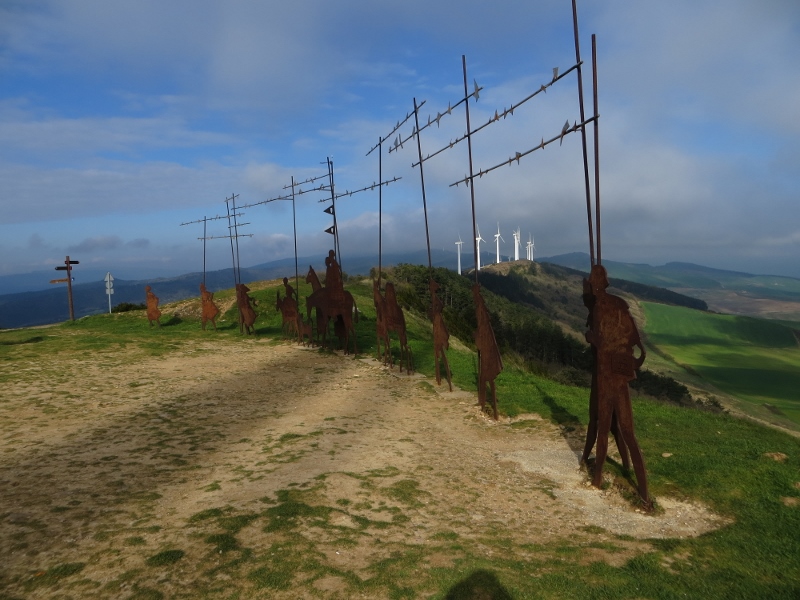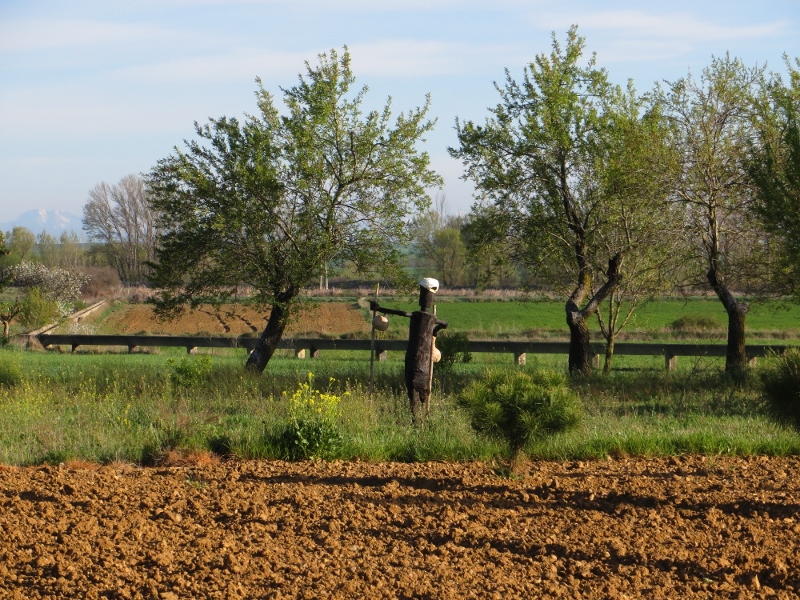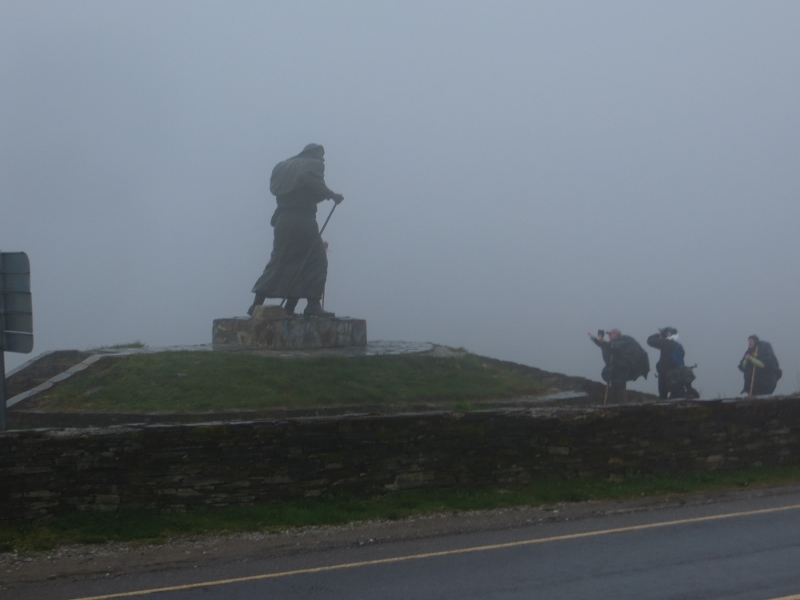 There was also no shortage of amazing textures, little details, and wonderful scenery.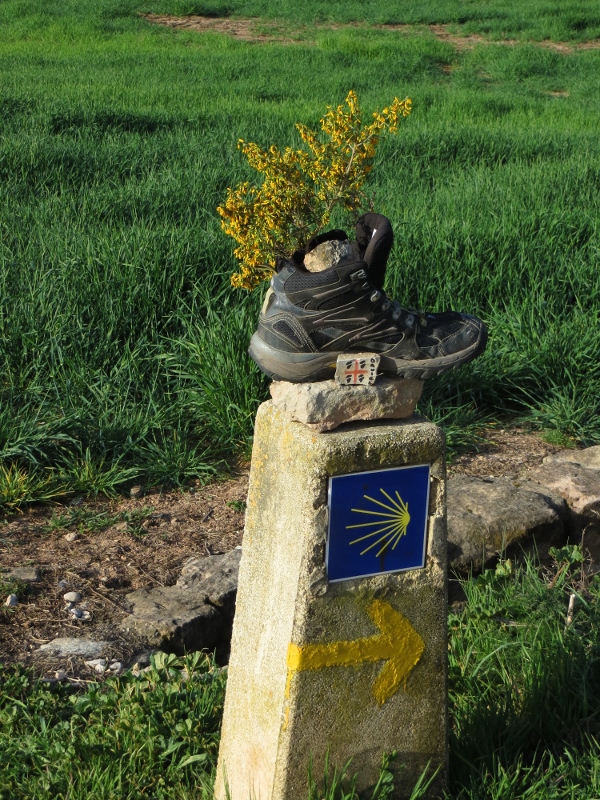 And on a couple of occasions there were rainbows in the spray of an irrigation nozzle watering a farm field.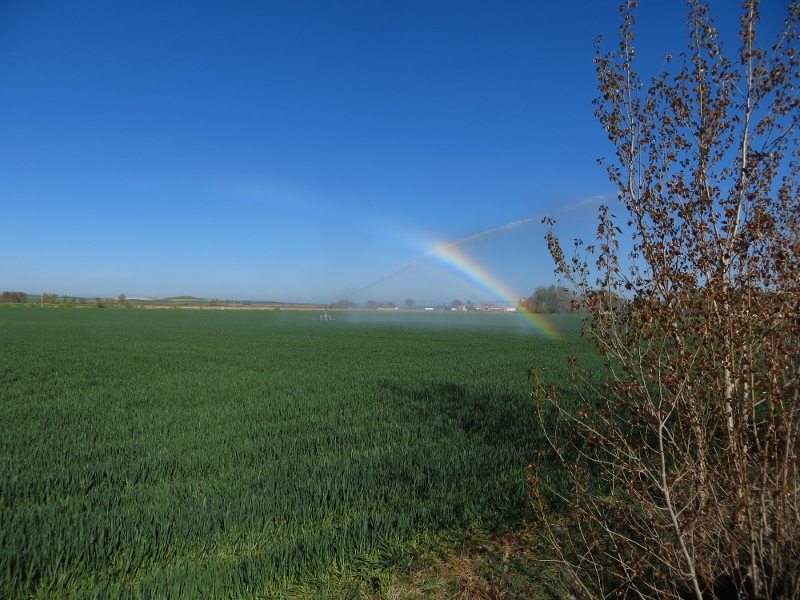 And perhaps the most amusing was on the outskirts of Astorga where I saw what must have been a thousand tiny chameleons popping up and down from the cracks of a one-block stretch of sidewalk. I was laughing so hard that I forgot to take a picture of them.
And when I reached the city center of Astorga, I was halted by blaring horns and the Queen of Hearts making a proclamation banishing Alice from Wonderland.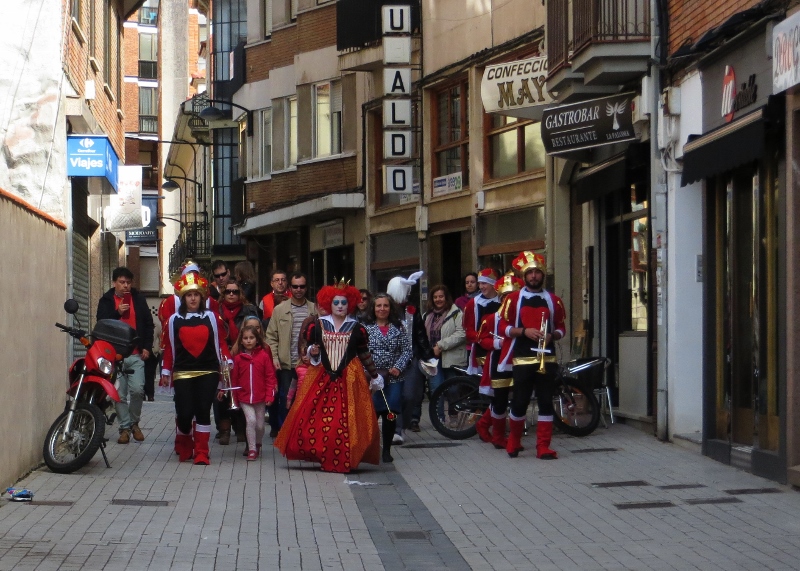 To recall every special little event could fill up pages. But these "little things" illustrate how a long walk, or a short walk for that matter, can give you the opportunity to live life in the present, moment by moment. And when you allow yourself to see what is already here, you will find that the opportunities for amazement become unlimited. In the next post I'll talk about the amazing connections you can make as you walk the Camino!