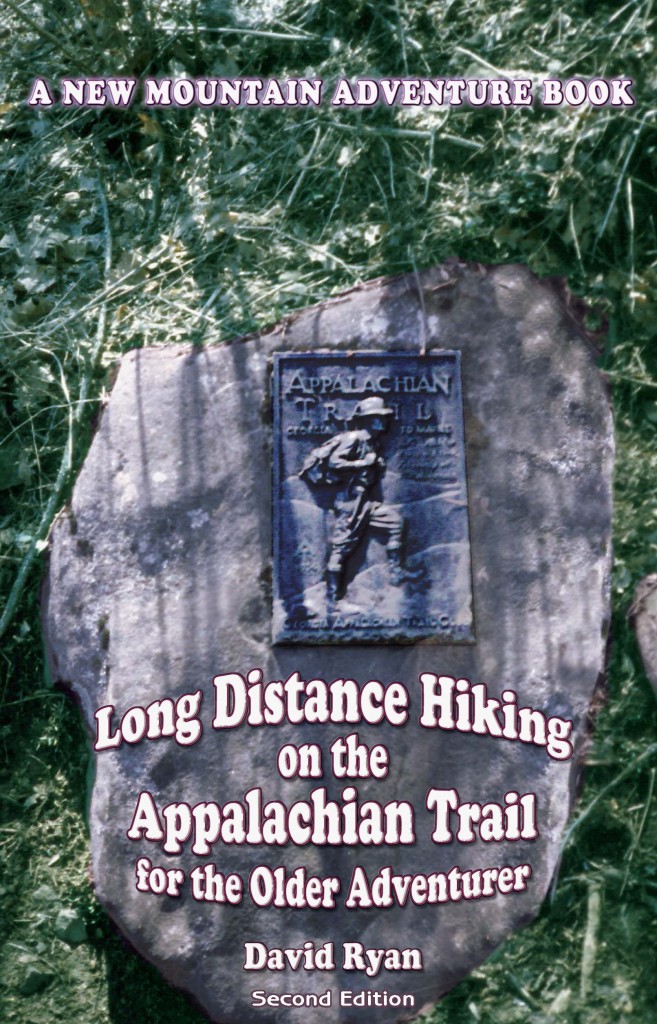 Long Distance Hiking on the Appalachian Trail for the Older Adventurer is an invitation to older adventurers (late forties and up) to consider the world of long distance hiking. The book shows how long distance hiking is an accessible adventure that offers a sense of clarity and simplicity that is difficult to find elsewhere. It is based upon what the author, David Ryan, learned during his end-to-end hike of the Appalachian Trail that he completed two days after his 51st birthday. This second edition of the book has several new pages, new insights, and incorporates changes in long distance hiking that have occurred since the first edition was published ten years ago.
More than a few A.T. planning guides are available, but David Ryan brings to his a refreshingly old-fashioned idea that hiking can combine recreation and education without being a quest for some cookie-cutter athletic perfection.
–Brian B. King, Appalachian Trail Conservancy
A well written, must have, guide for the child in all of us who dream of hiking the Appalachian Trail. Remember the story of the tortoise and the hare? Well this book is about the tortoise. It teaches you to slow down, enjoy the sun in your face, the wind at your back, dirt under your feet and night stars above your head no matter your age or fitness level. David Ryan gives practical (sensible) advice on gear, technique and going the distance… at YOUR own pace
-Winton Porter, author Just Passin' Thru, owner Mountain Crossings at Neel Gap
So many people over the age of fifty are looking for activities but afraid they are too old. Not true! That is why Fiftysense.com was created to find information that assures us we are ready and willing to try new experiences. We are so pleased to find a book that shows people that we can do awesome activities such as hiking the Appalachian Trail. This great read helps us dream big dreams and realize anything is possible!  
–Sue Williams, Co-founder of Fiftysense.com
I dreamed of hiking the entire Appalachian Trail from the time I read Ed Garvey's book back in the 1970s, but time quickly slipped past with family and career responsibilities. I thought I had grown too old to hike the trail until I read David Ryan's book and experienced a reawaking of the dream to hike the entire trail, even as a "senior citizen".  I completed the trail and climbed Mt. Katahdin on October 5, 2011, culminating an experience of a lifetime
–Jerry Lovedahl, AT Hiker