The National Park-worthy landscapes of the Upper Rio Puerco basin are just inside the 60-mile radius limit from Albuquerque and are where Hikes 35, 36, 37, and 39 of the 3rd edition of 60 Hikes within 60 Miles: Albuquerque are located. The drive to Guadalupe Outlier (Hike 37) rivals California Highway 1 in being one of the most stunning drives in the country!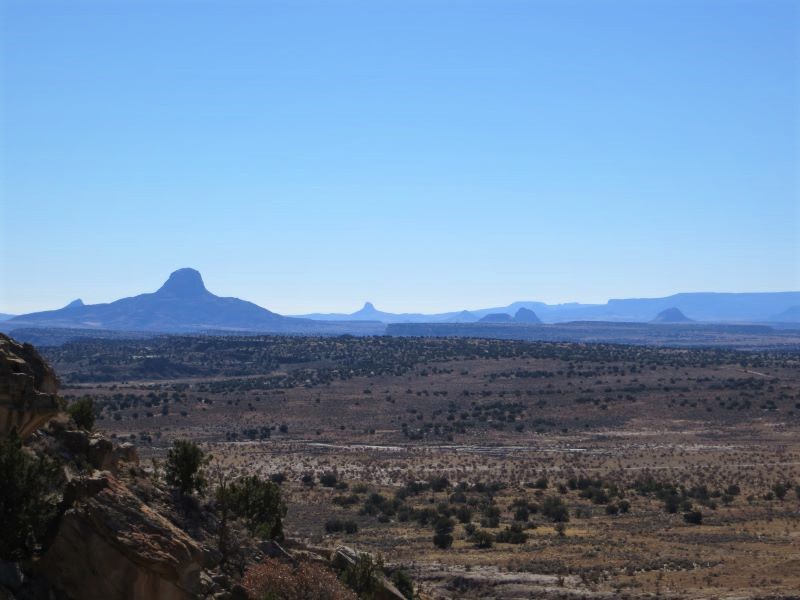 With most of the Upper Rio Puerco being public land administered by the Bureau of Land Management (BLM), hiking and exploration options are much greater than the four hikes described in the book. The four hikes are meant to introduce you to this fantastic area.
Since none of the roads are paved and are sometimes very rough and with the area being extremely remote, you may want to try out the hikes described in the book before venturing out on your own. Several years ago a friend of mine and I went on a weekend bike camping trip through the basin and went twenty-four hours without seeing another vehicle or person. So please make sure that you are properly prepared.