Whether you are on foot or in a car, wandering offers the opportunity to notice many of the little things that life has to offer and, even better, encourages you to take the time to examine them. Folk Art is one of those especially wonderful little things to notice when wandering.
Earlier this week I had the chance to wander around, what is, perhaps, the most remarkable example of Folk Art in the world – Watts Towers in Los Angeles. The Towers are currently being considered for listing as a UNESCO World Heritage Site. There are currently only eleven UNESCO cultural sites in the country!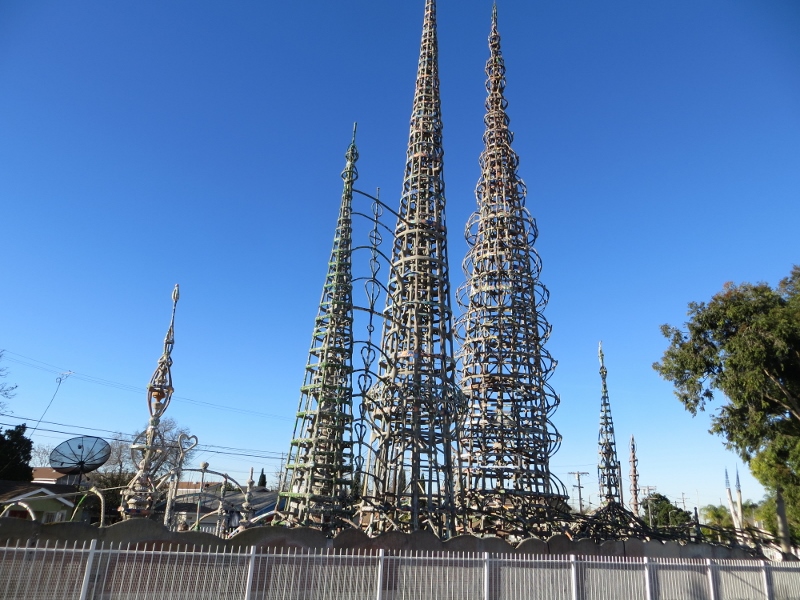 The Towers are amazing. There are so many details that you could spend hours looking at them and still find something that you hadn't noticed before.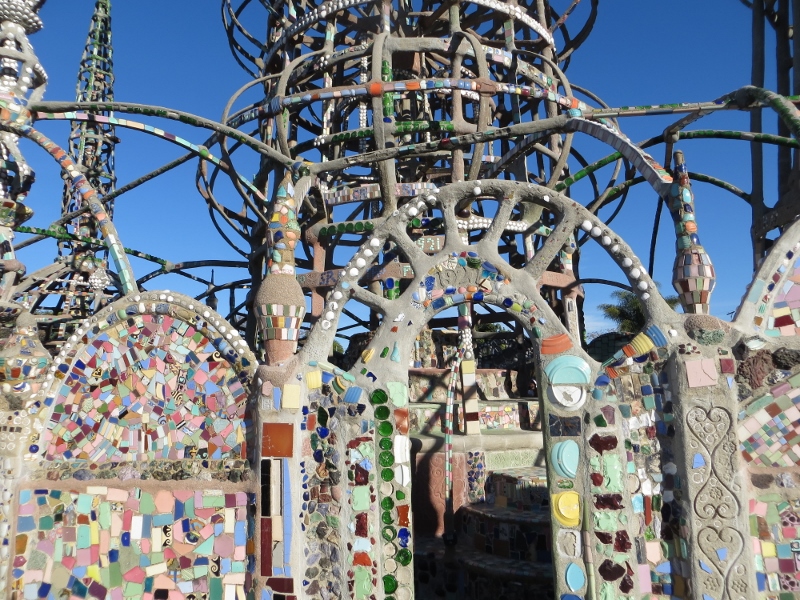 The Towers were built by an Italian immigrant, Simon Rodia. He built them without any help, with only simple hand tools, from scrap and salvaged materials, over a thirty year period from the 1920s to the 1950s. He wanted to build something special and did.
Click here to watch a very interesting twelve minute 1957 documentary film showing Simon Rodia building his towers. (Please note that the narrator of the film incorrectly pronounces Rodia as "Rodilla".)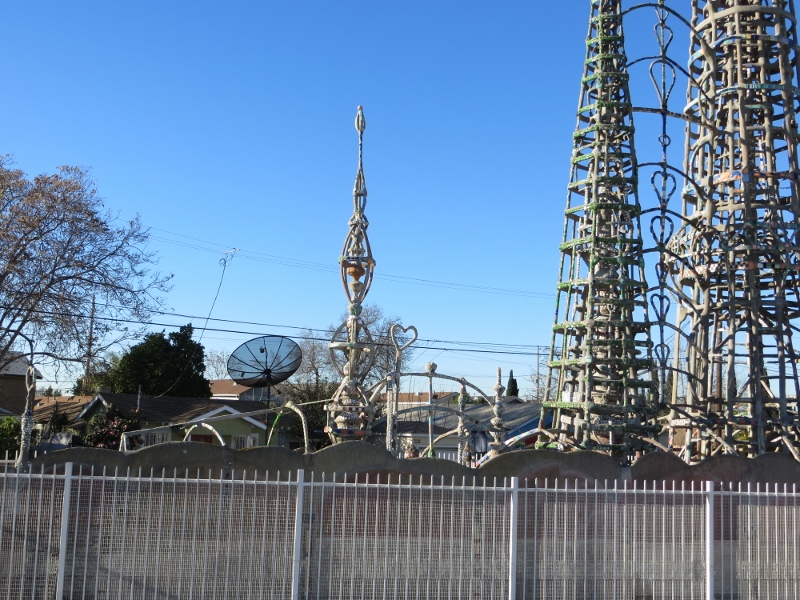 While Los Angeles may have the Watts Towers, Bisbee, Arizona may have the highest concentration of Folk Art of any place in the country if not the world. When my dog Petey and I were researching the book The Bisbee Stairs, we found that we could not turn a corner in Bisbee without running into some sort of extraordinary art or decoration. We found every house and yard in Bisbee to have its own artistic signature. No two houses were the same. And best yet, most of them could only be found by navigating a maze of outdoor public stairways. We learned that Bisbee is, perhaps, the most interesting small town in America.
These few pictures of Folk Art in Bisbee don't even scratch the surface of what you'll find when you wander around Bisbee. But the great thing about Folk Art in general is that you'll find it everywhere you go. Here are just a few examples:
As you can see, Folk Art is everywhere. It's just waiting there for you to notice it when you wander.