After visiting the Twin Cities the next stop on our Mississippi River stairway wandering road trip was Stillwater, Minnesota. Stillwater is located on the west bank of the St. Croix River across from Wisconsin and is close enough to St. Paul to be a bedroom community. Being built on bluffs and ravines it should be a perfect location to find public stairways.
Stillwater not only has public stairways, it is proud of its stairs and publicizes them in its tourist literature. When you walk down Main Street you can't help but to see the stairway at the end of the street. I was even told that a local outfitter has a stairway challenge. But when I went to look for the outfitter, I couldn't find their store. They may have closed or moved, or I might have had the wrong address. It's something to check out again on a future trip.
This stairway is very popular for workouts. When I climbed the 157 steps to the top on a cold rainy Wednesday morning, there were two people running up and down the stairs doing repeats. One person planned on doing 40 repeats. He had done 20 two days before and when I walked by the steps an hour later he was still at it.
At the top of the stairs you'll find a quiet and tidy street with nice houses.
We then continued south along the street at the top of the stairs.
With that our visit to Stillwater was over and it was time to cross the river into Wisconsin and head south. But to recap our visit to Stillwater we found five stairways with three of them being over 100 steps. There may be more and if there are we'll need to come back to find them.
Our next stair town was Alma, Wisconsin. Although none its stairways meet the 100 step minimum for inclusion in the PublicStairs.com database, Alma should be in the stair town hall of fame. It is a town of less than 800 people right on the Mississippi River. It was originally built with two parallel roads. One at river level and one on a bluff ledge above the river. Ten stairways were built to connect the two roads. (I actually found eleven stairways for a total of 788 steps.)
Alma is very proud of its stairs and has billboards at each end of town announcing them. On June 29, Alma will be hosting its annual stair walk to raise funds to keep the stairs in good repair. Petey and I visited Alma on a cold rainy day in April.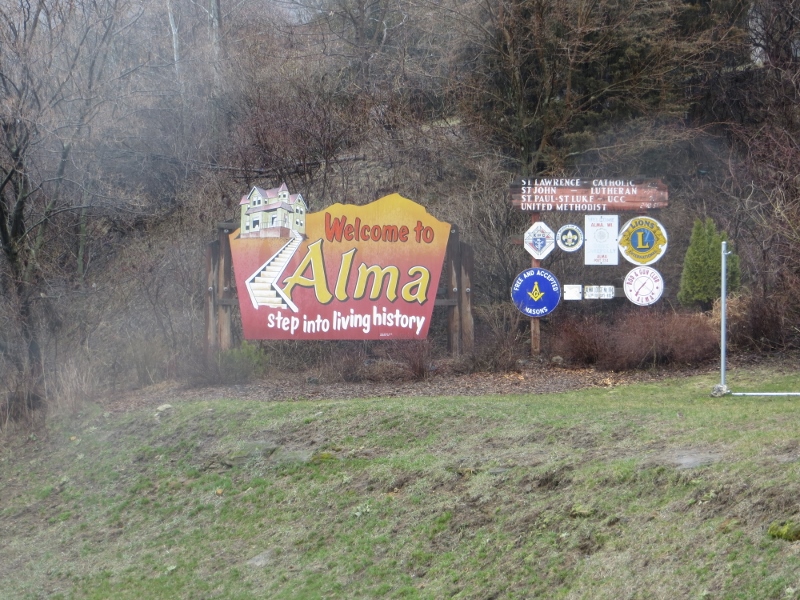 Petey and I spent the afternoon weaving our way through town to climb or descend all of the stairways. The Alma stairways from north to south are as follows:
These are the stairs of Alma, but there was more to this walk.
My grandson once said to me, "I get most of what you do, but the stairs – I don't get it." I tried to explain how stairs encourage walkable communities and force to you to get out of the car to climb them. Once you do that you have given yourself the opportunity to see what you can see and to learn more about what you saw. Or in the spirit of this blog, they let you wander.
In the Alma area I learned that the bluffs along the Mississippi are generally of a high quality sandstone with a hard dolomite cap. The sand in the sandstone is coveted by the oil industry for use in fracking. When I was driving along the Mississippi I noticed freight train after freight train pulling car after car of sand. I could see the debate about sand mining on the streets of Alma as I walked along.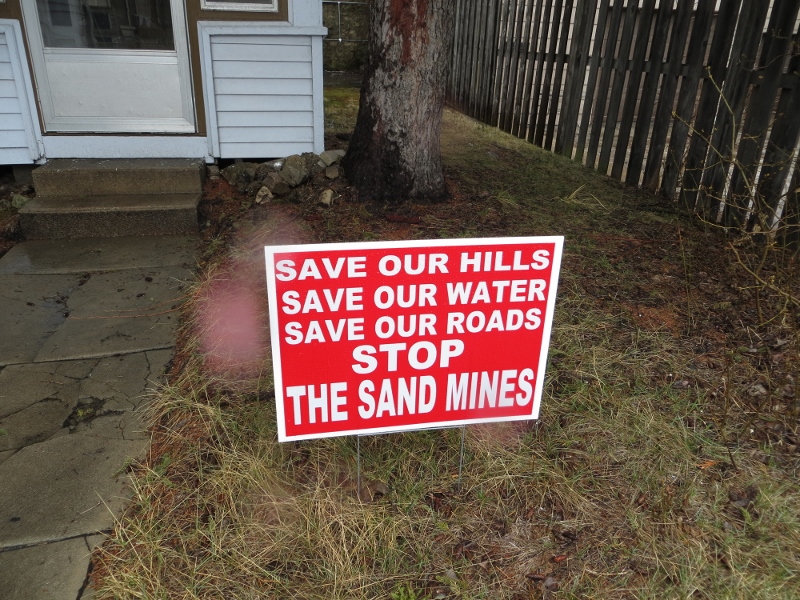 I also learned about the importance of snowmobiling in an area with long winters as many of stairways were also along snowmobile routes.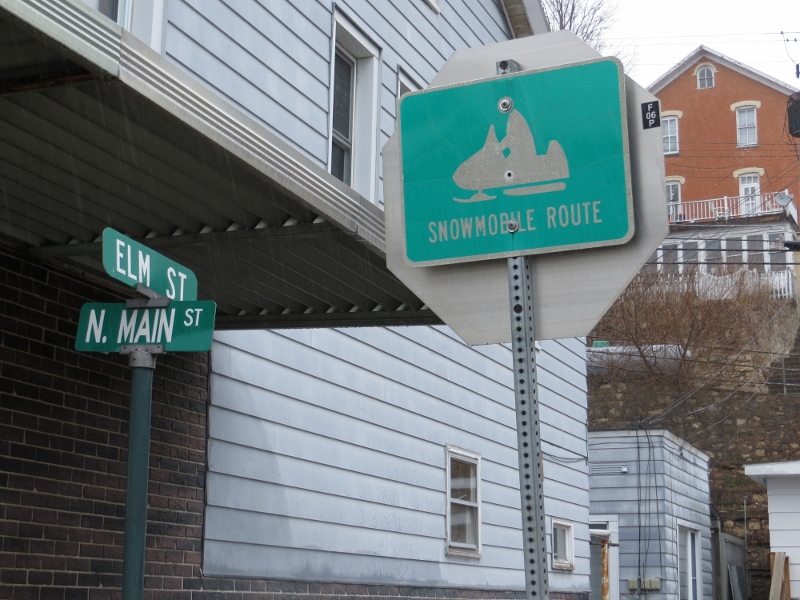 When you wander, you always find or learn about something.