In an earlier post about visiting an old Indian mound in St. Louis, I mentioned that I got the idea to wander there from a National Geographic article. Last week I found an idea for another wandering adventure on page 231 of 60 Hikes Within 60 Miles: Albuquerque by Steven Ausherman. If you are looking for an idea, hiking books are great sources for ideas.
The book described a hike to an area with unusual rock formations in the Jemez Mountains in New Mexico called the "Goblin Colony." After reading about the strange shapes of the rocks, I was ready to take the dogs for a visit, and it turned out to be a perfect place for wandering.
The adventure serendipitously started with finding a dime laying on the ground when we stepped out of the car.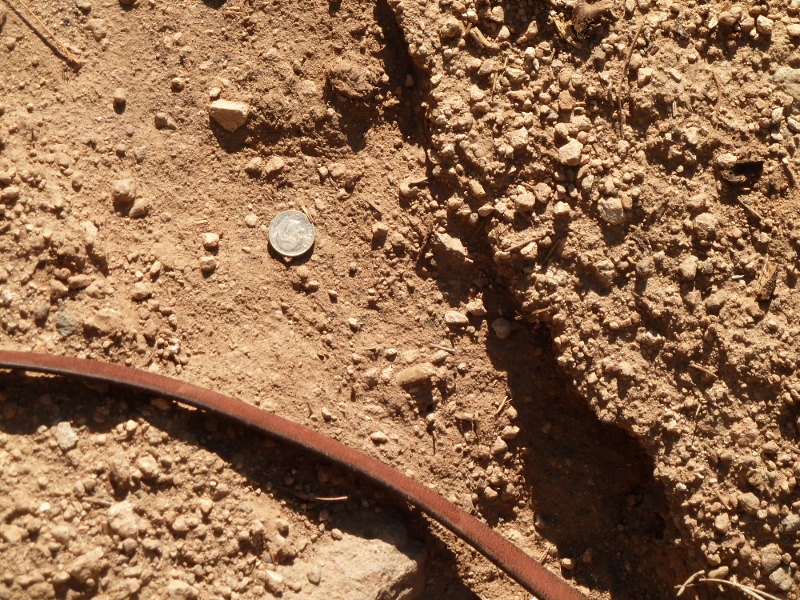 To get to the Goblin Colony we followed an old road for about two miles. Take a close look at the road. Just because a road may be marked on a topo map; it doesn't mean you want to drive on it. But a road like this is a great corridor for walking and getting into the backcountry.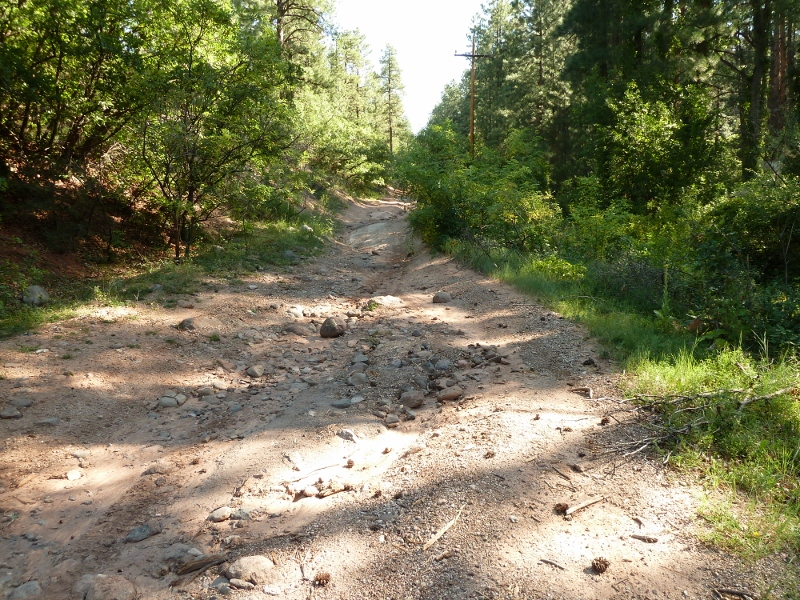 For part of the way, the way the old road passed an unusual sight in New Mexico during a drought year – running water.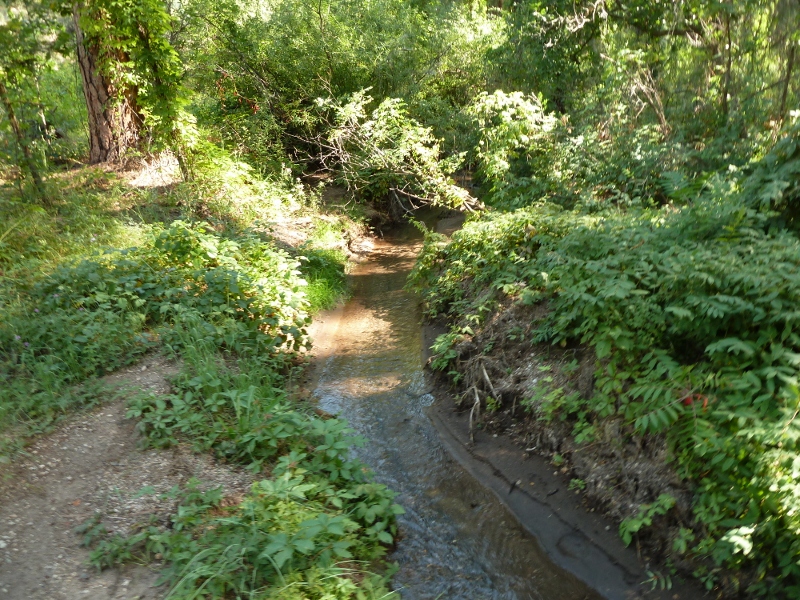 When the old road turned away from the stream, we soon reached the Goblin Colony.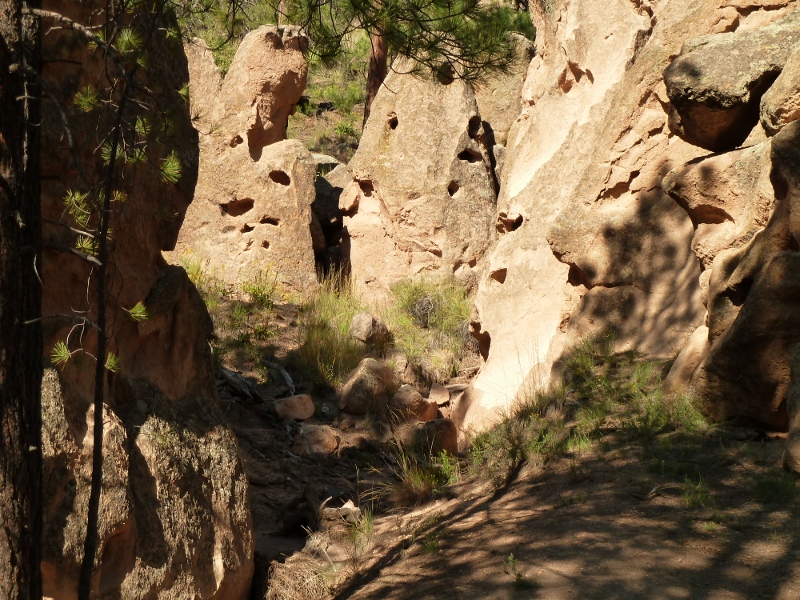 It was an area of volcanic ash turned into a type of rock that can be easily eroded into strange formations.
Now it was time to start wandering. There are no formal trails in the area, so just walk around to see what you can see. As described The Gentle Art of Wandering, wandering is about developing the mindset to see and then letting what you see determine where you go.
There were formations everywhere. Some were in the trees.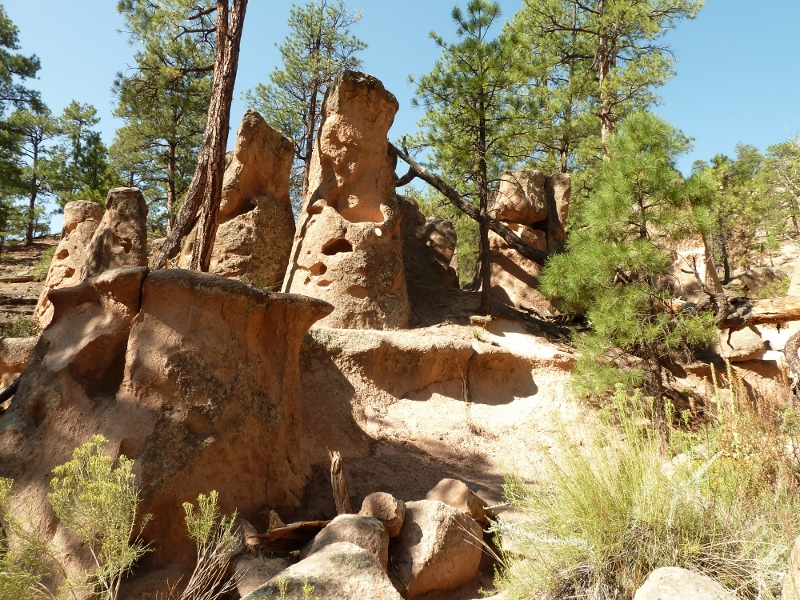 Others had holes like Swiss cheese.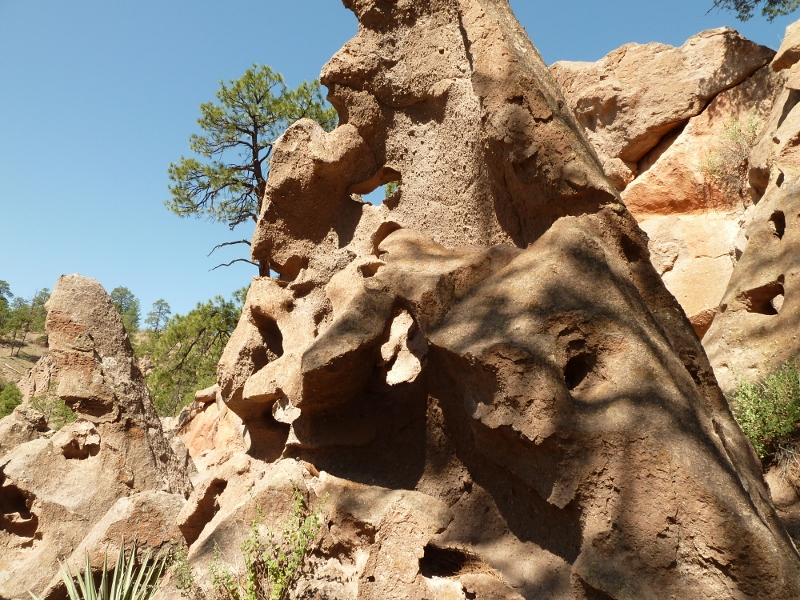 Here is an entire wall that looked like Swiss cheese.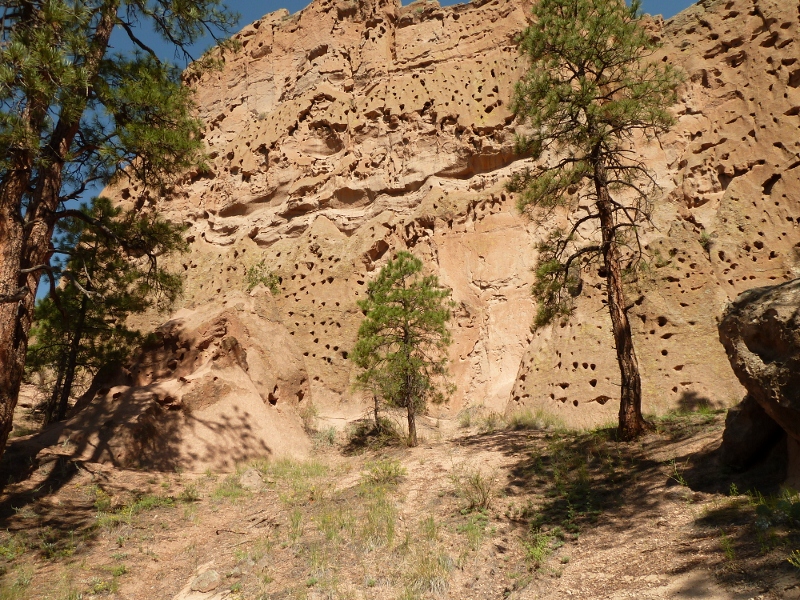 In other places it looked like an army of Easter Island statues marching down the hill.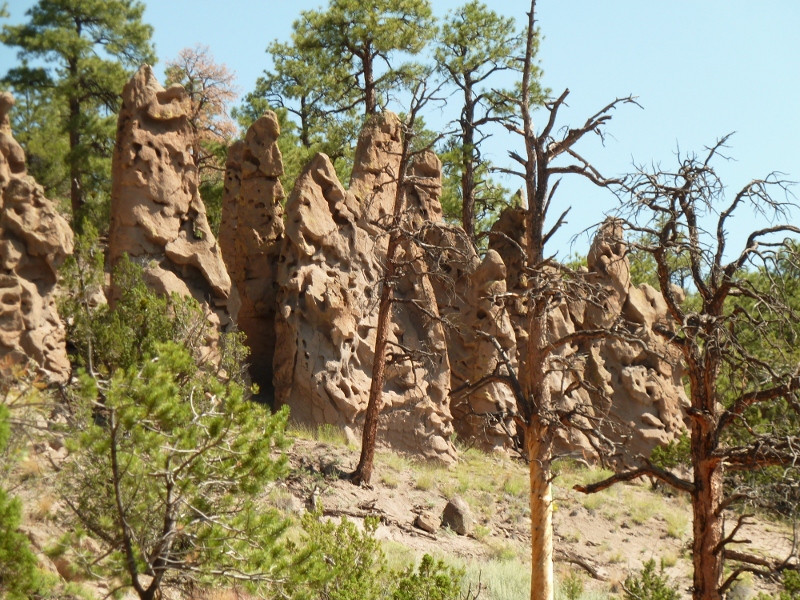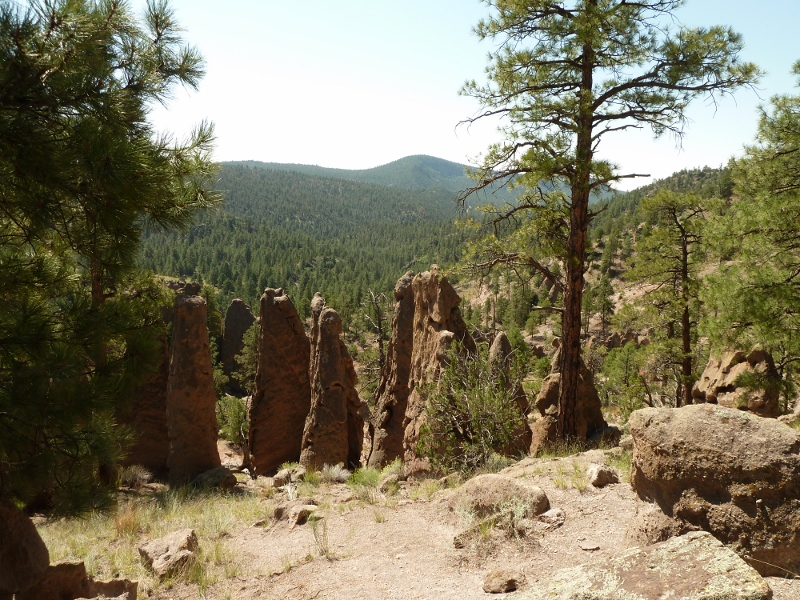 But rock formations are not all that you can see. If you take a few moments to be still, you can listen to the wind whistle through the canyon slots and formations. And if you gaze around you'll spot several different types of flower blossoms.
We must have seen close to two dozen different types of late summer flowers. The pinkish hue in the picture below is from a cluster of very tiny red flowers.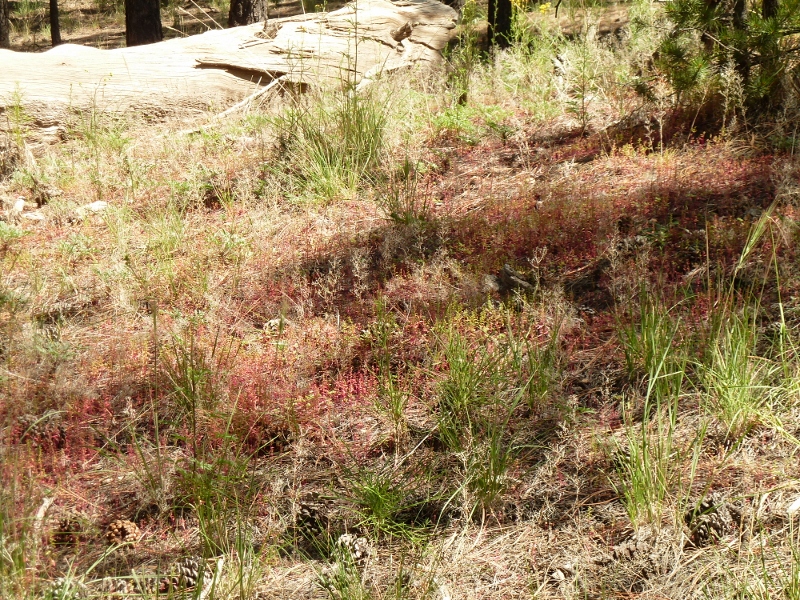 If you soften your eyes and gaze at some of the rock faces you might even find prehistoric rock art.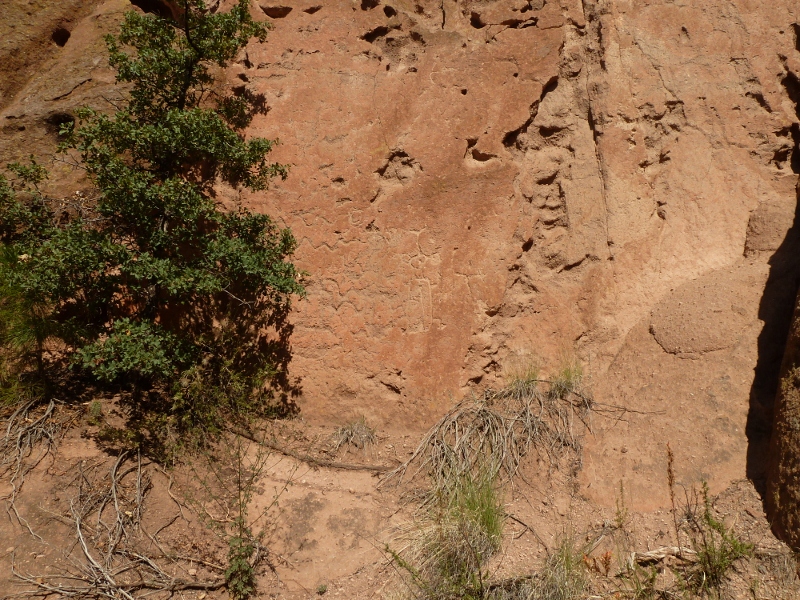 Such as this fellow.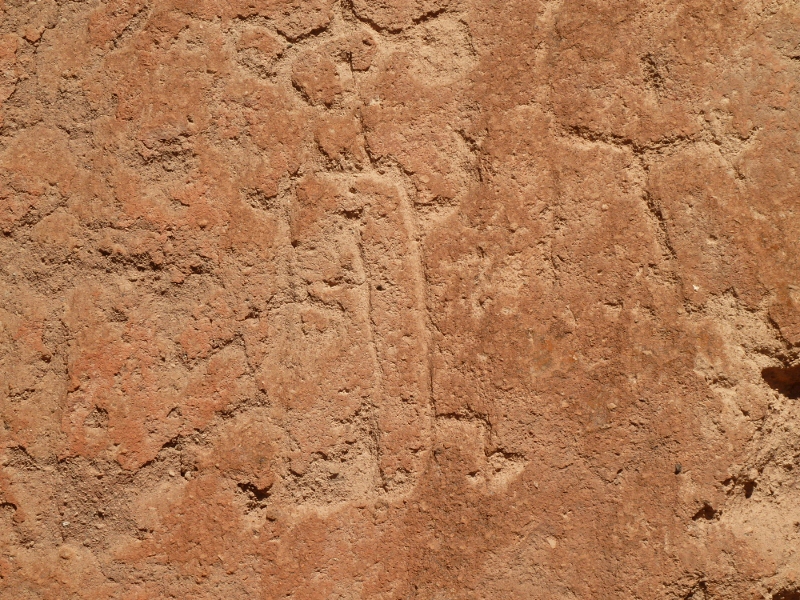 Or this snake.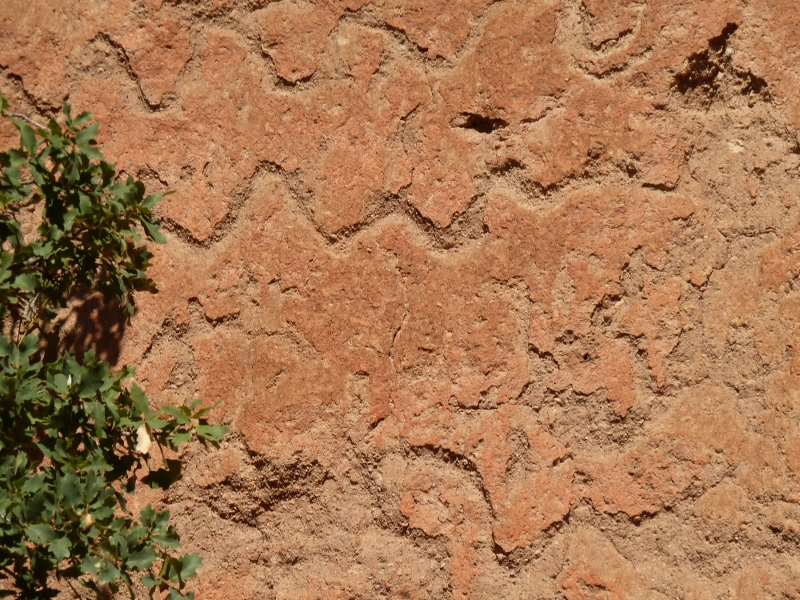 But prehistoric rock art is not all that you can find. If you look around some more you might find old surface quarries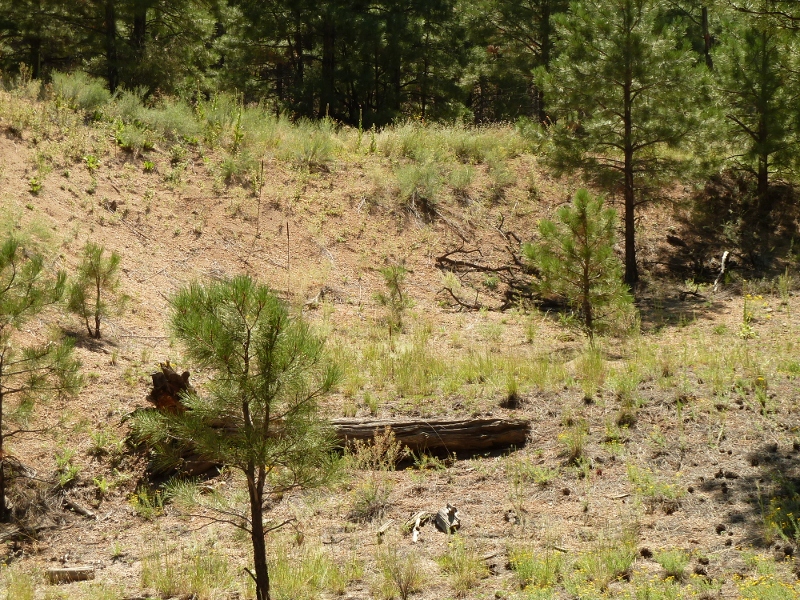 And if you look a little closer, you might find pieces of pumice (a form of volcanic ash).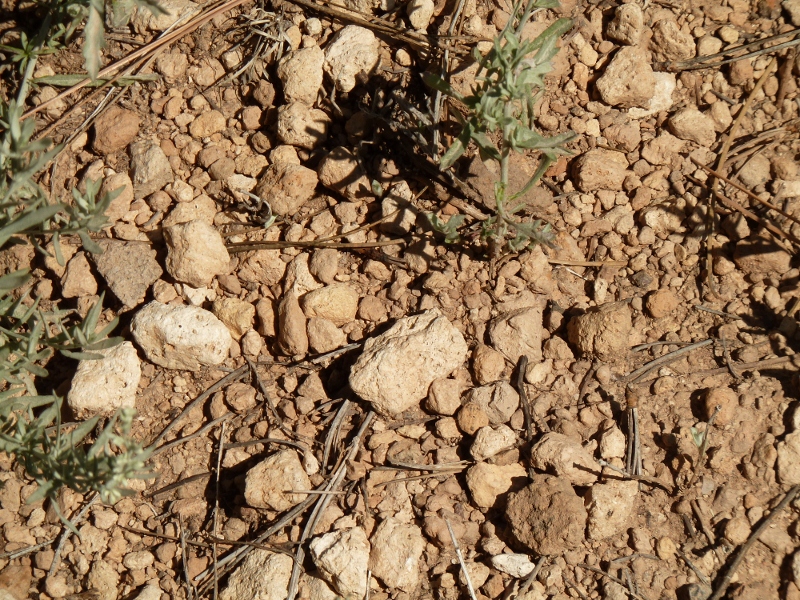 Pumice is so light that it floats. You can amaze friends and family alike by bringing home a rock that floats. But of greater importance you can tell them about a great place for an amazing wandering adventure.