With all the hoopla and now a government shut-down about a border wall, my dog Petey and I spent a couple of days wandering along the Arizona – New Mexico border last summer to see what was actually on the border with Mexico.
We began our journey in the Bisbee area in southeastern Arizona and headed east. If you were to take a similar jaunt, the first thing you would notice is that Border Patrol agents and vehicles seem to be everywhere.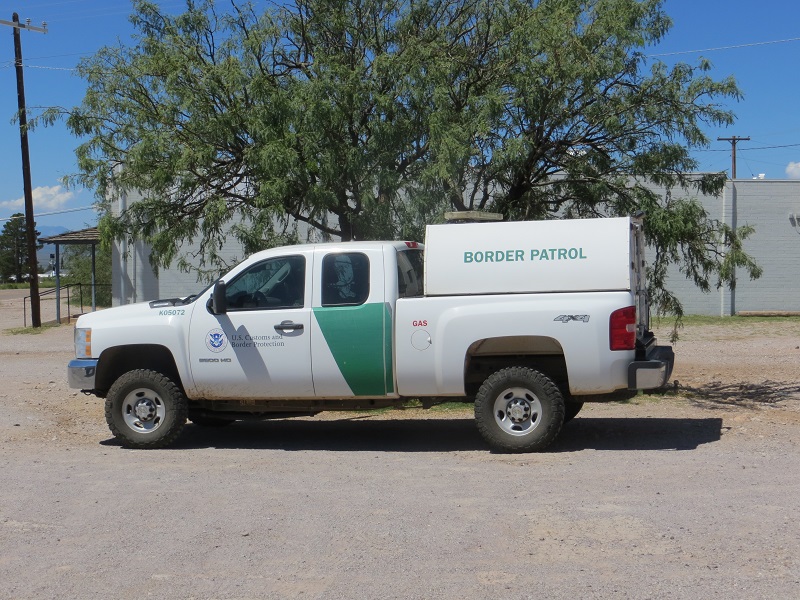 A good place to begin your journey is at Jimmy's on the west side of Bisbee. There you can get an authentic Chicago Style Vienna Hot Dog, and if you're there at lunch time, you'll probably meet some Border Patrol agents grabbing a bite to eat.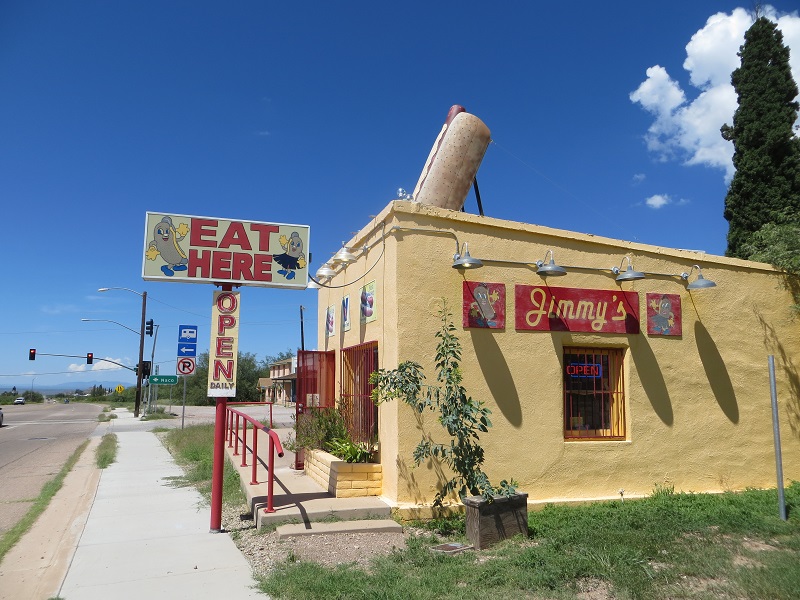 From Jimmy's it's only a ten minute drive to the border crossing at Naco. From there you can drive on a gravel road that is very close to, or right on, the border most of the way to Douglas, Arizona.
As you travel along the border, you'll see many items of cultural interest.
As you drive along NM Highway 9, you'll be within one to five miles of the border. The only exception is when you are directly above the boot heel of New Mexico. There are, however, several dirt or gravel roads leaving the highway that can take you right to the border.
But what is most interesting is that both sides of NM Highway 9 have what amounts to a gravel frontage road that are tire-dragged by the Border Patrol to make it easier to spot footprints. With the ruggedness of the country and the absence of water, it is good that Border Patrol tries to find people on foot before they die from the elements.
As you continue east, you'll soon be reaching the St. Teresa border crossing west of El Paso. This is the location of the most recent border wall construction.
Regardless of where you stand on the wall debate; it is an interesting place to wander! And as I hope you can see, the border is not open or easy to cross! Even where the fence is short, there are too many obstacles for it to be easy.