One of the underlying themes of The Gentle Art Wandering is that wandering can be done anywhere, even in an urban environment. In addition to street scenes, urban areas have an abundance of creases and corridors where the natural world thrives. They are perfect places for a wandering adventure.
One of those places can be found on the floor of the Rio Grande valley in New Mexico. There you will find a network of irrigation ditches, called acequias in New Mexico. Many of the ditches date back to Spanish days and earlier.
A few days ago I took my dogs on walk along a ditch in Albuquerque's South Valley. The ditch eventually joined another ditch which made it possible for us to loop back to where we started. Like all walks, this one was wonderful and had many surprises to make it an excellent morning.
We started our walk near a duck crossing and headed south.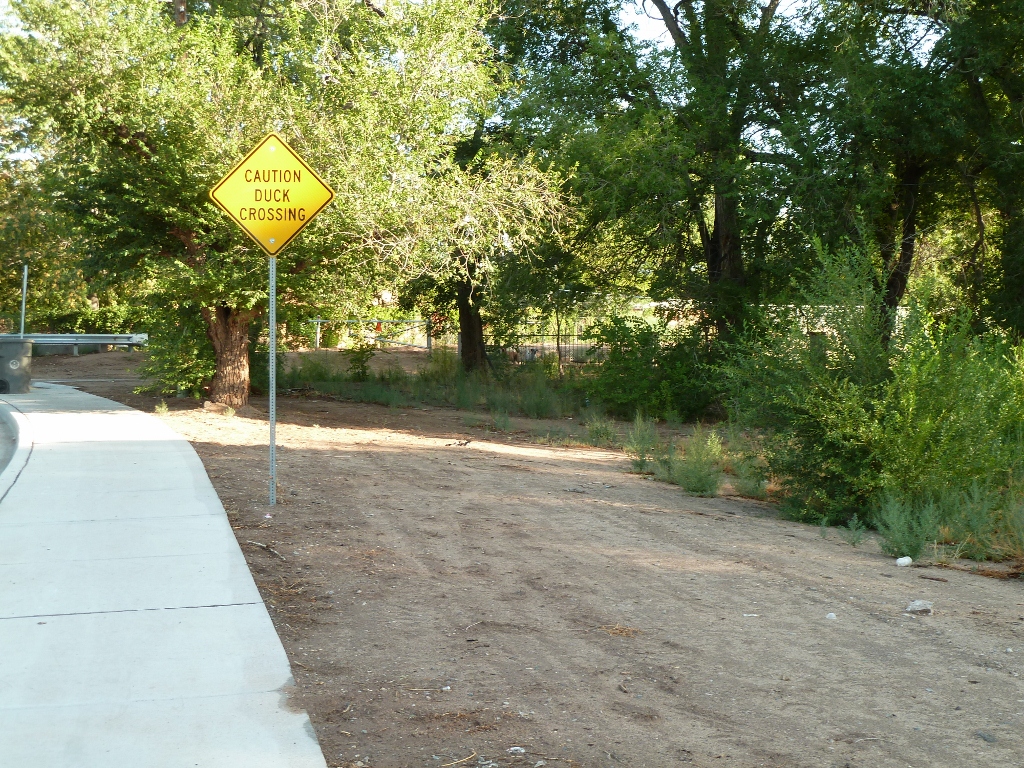 The ditch was an oasis and soothing escape from the hot summer sun.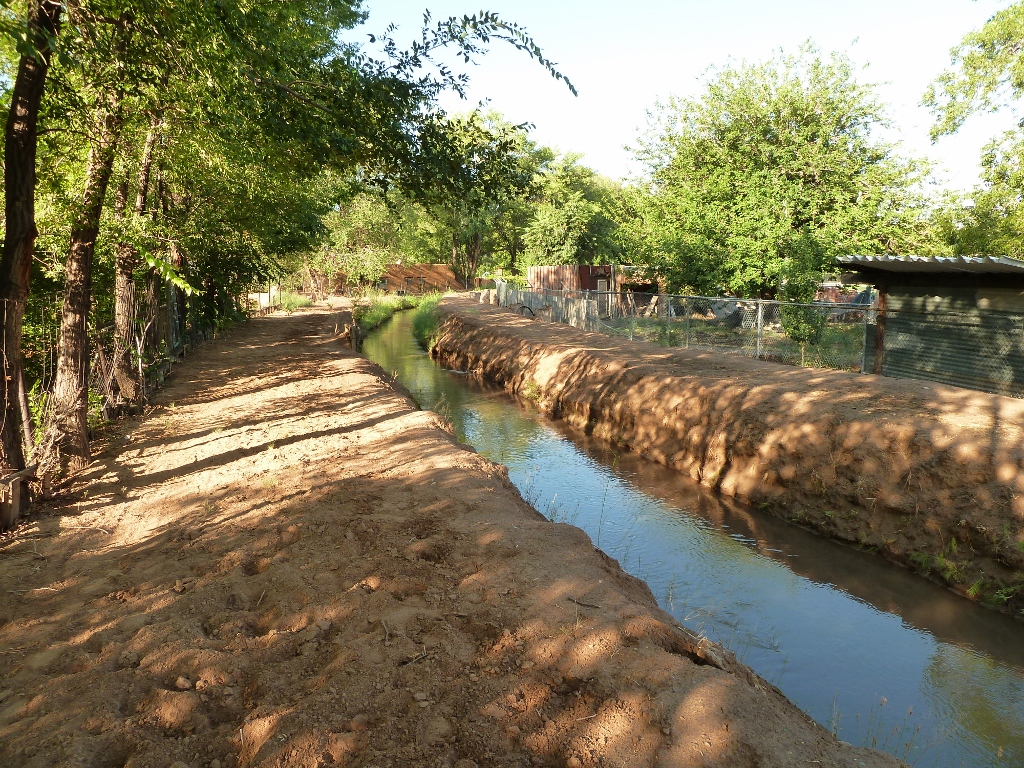 There was always something interesting to see.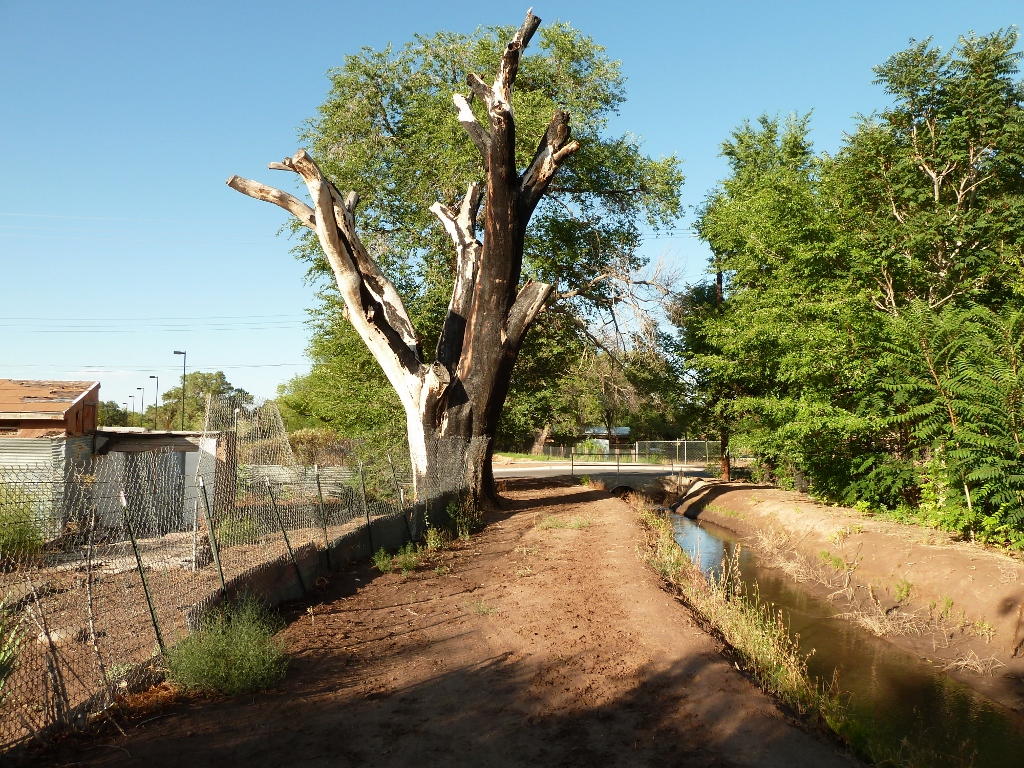 There were several gates along the ditch to control the water level.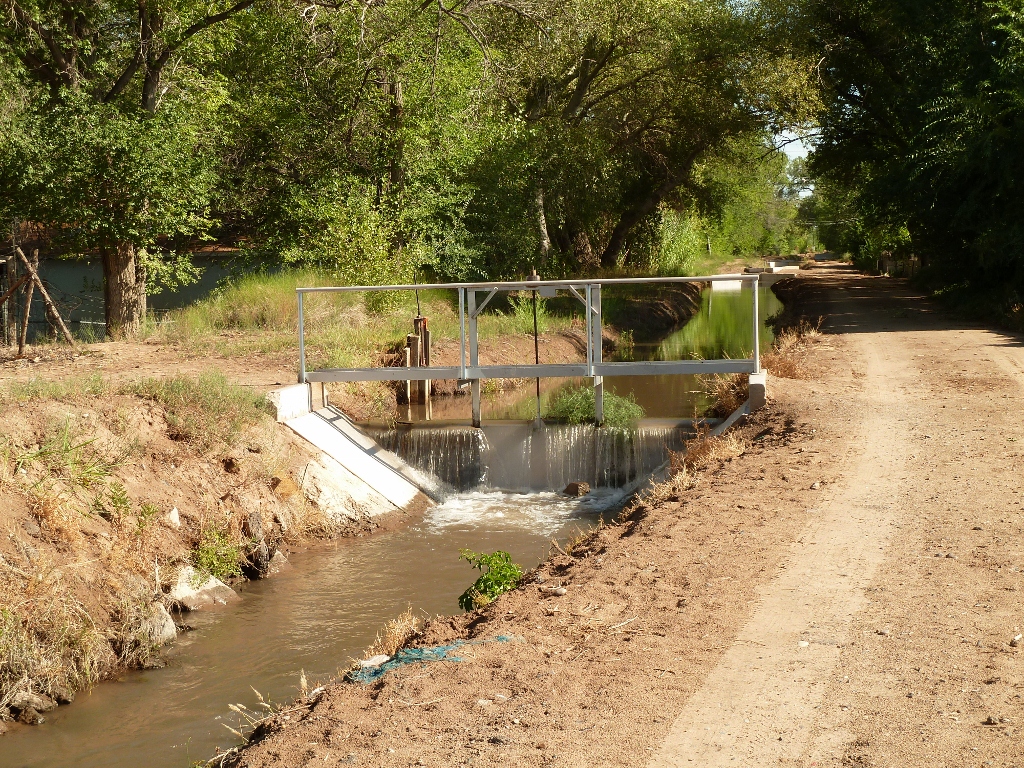 Where the water level was low, the gates to flood the nearby plots of land were closed.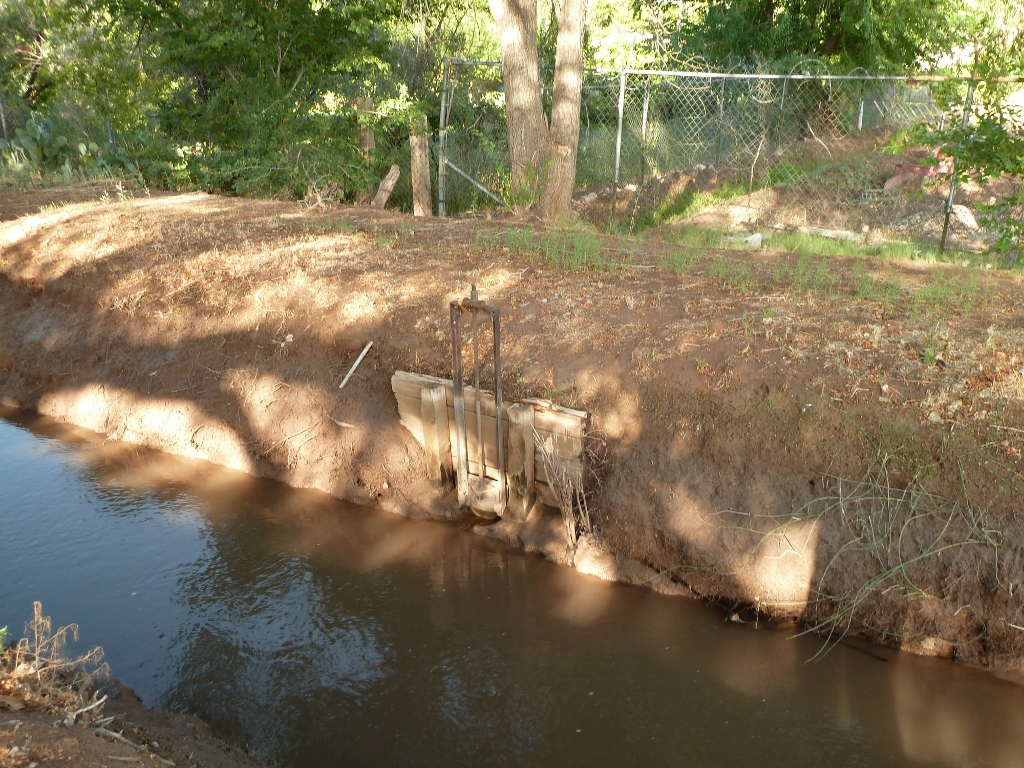 Where the water level was high, the gates were open to flood the fields.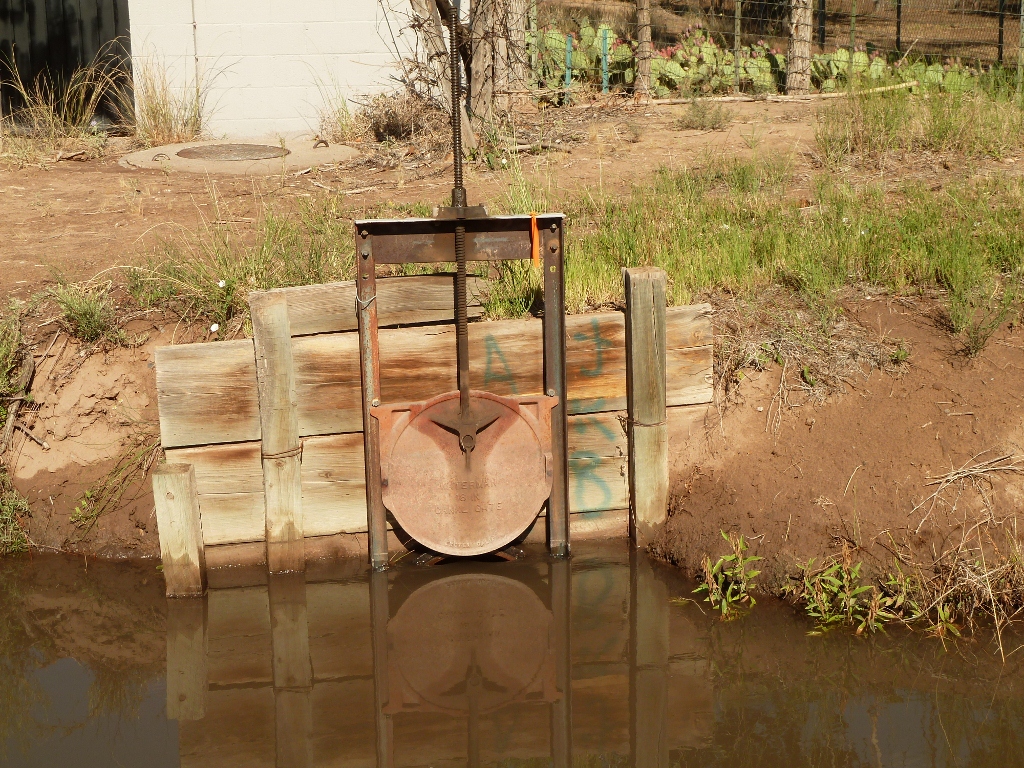 This is what a plot of land looks like after it is flooded. The water will sink into the ground after a few hours.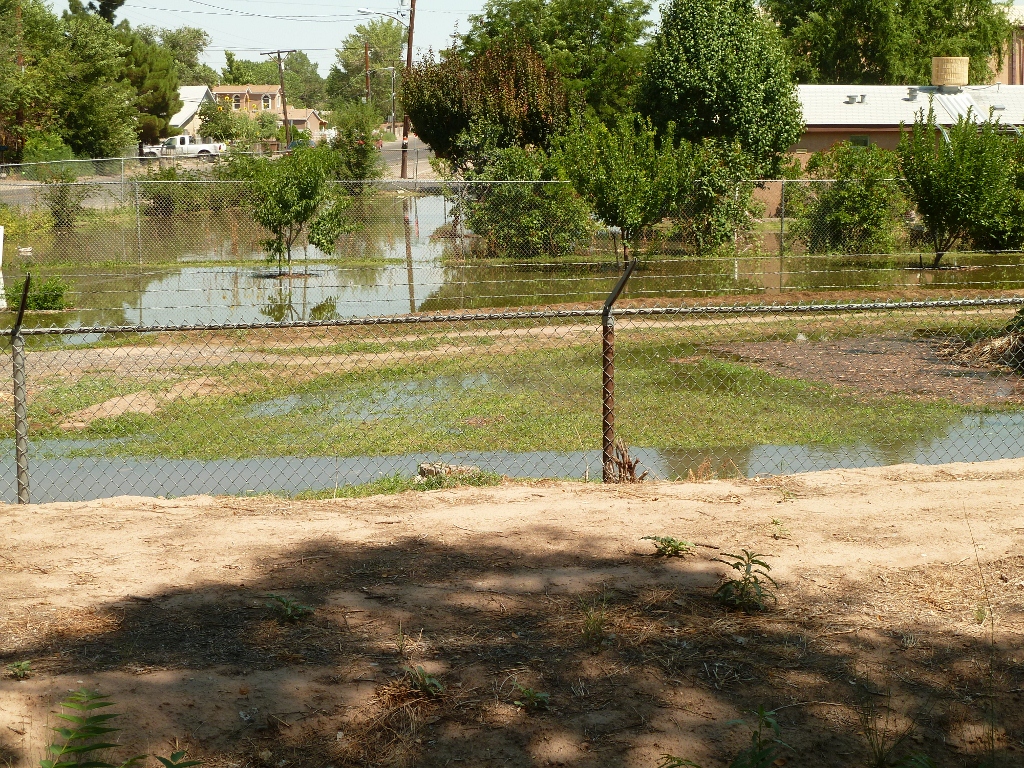 If you look closely at the ditch after the water level has dropped, you can see exposed crayfish burrows. They are the holes in the side of the ditch just above the water line.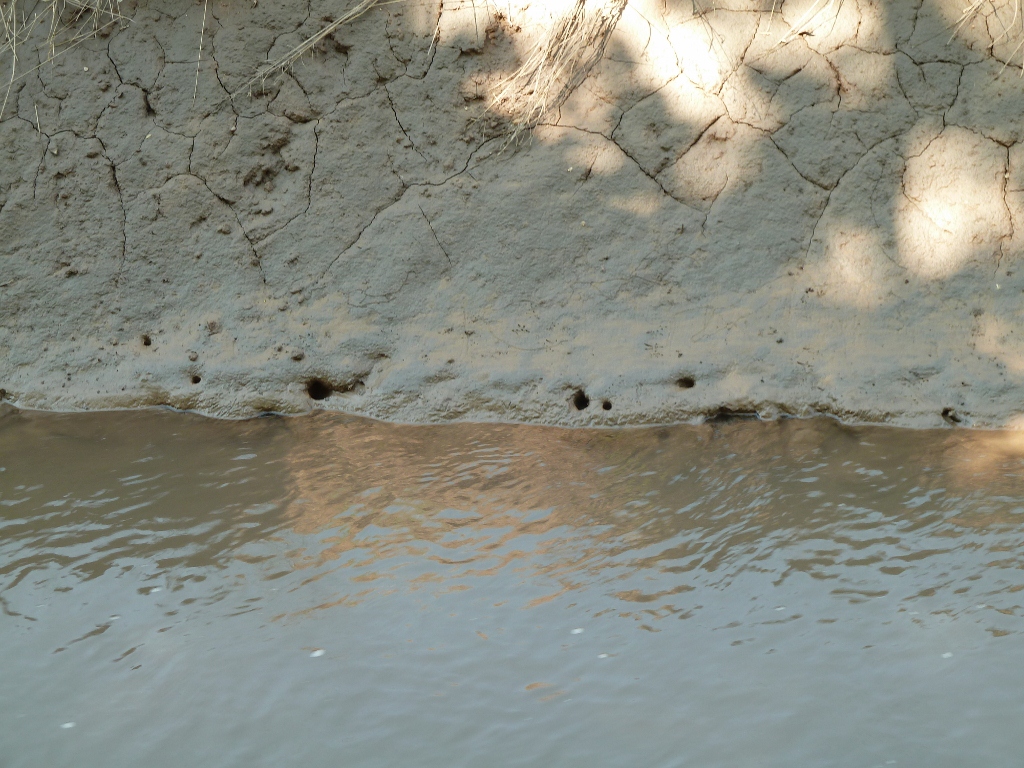 There are also many side ditches to distribute water throughout the valley floor. They too might offer wandering opportunities.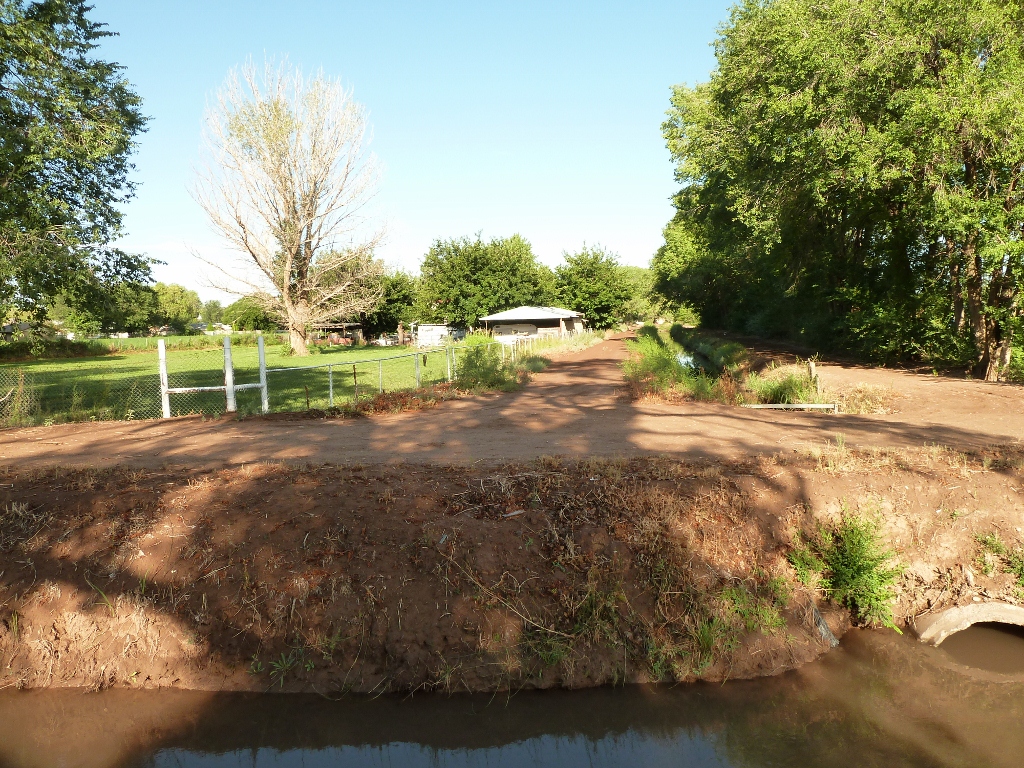 All that is green around you is due to the water brought in by the ditches:
the bucolic fields;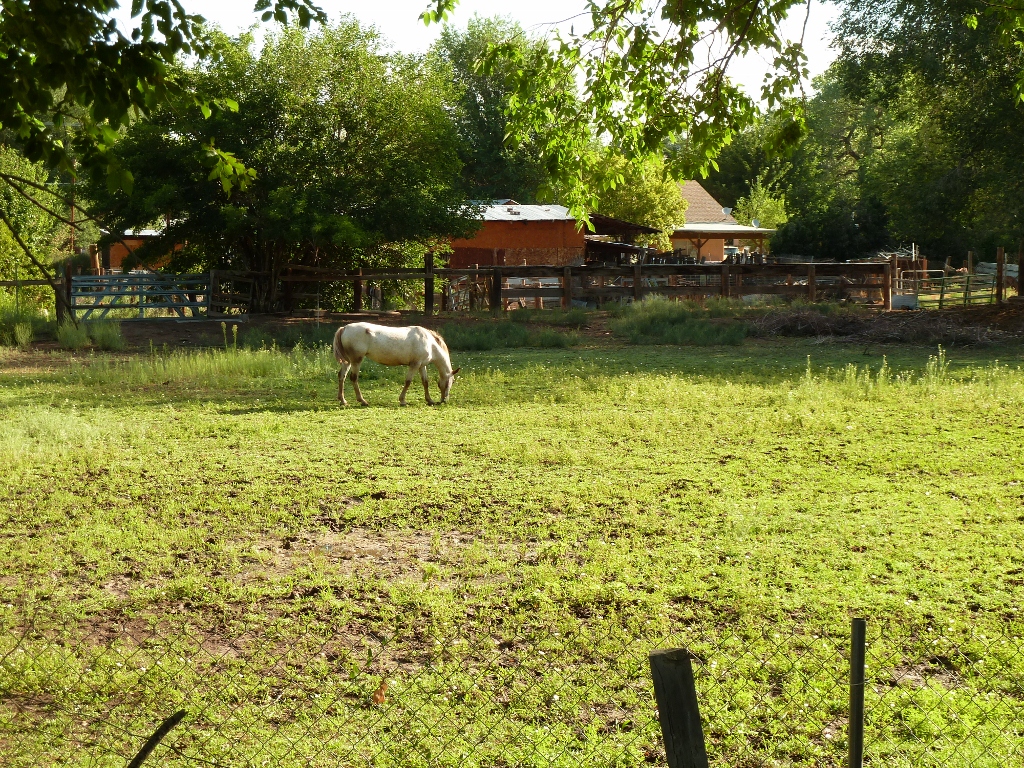 the huge cottonwood trees;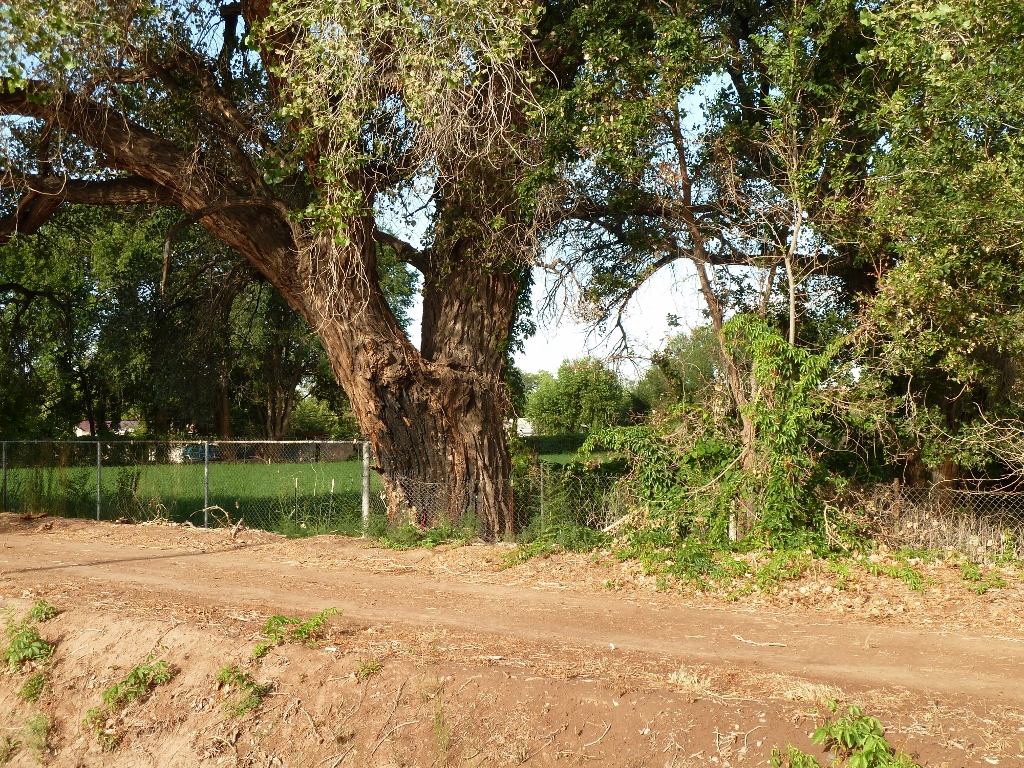 the flowers growing along the ditch banks;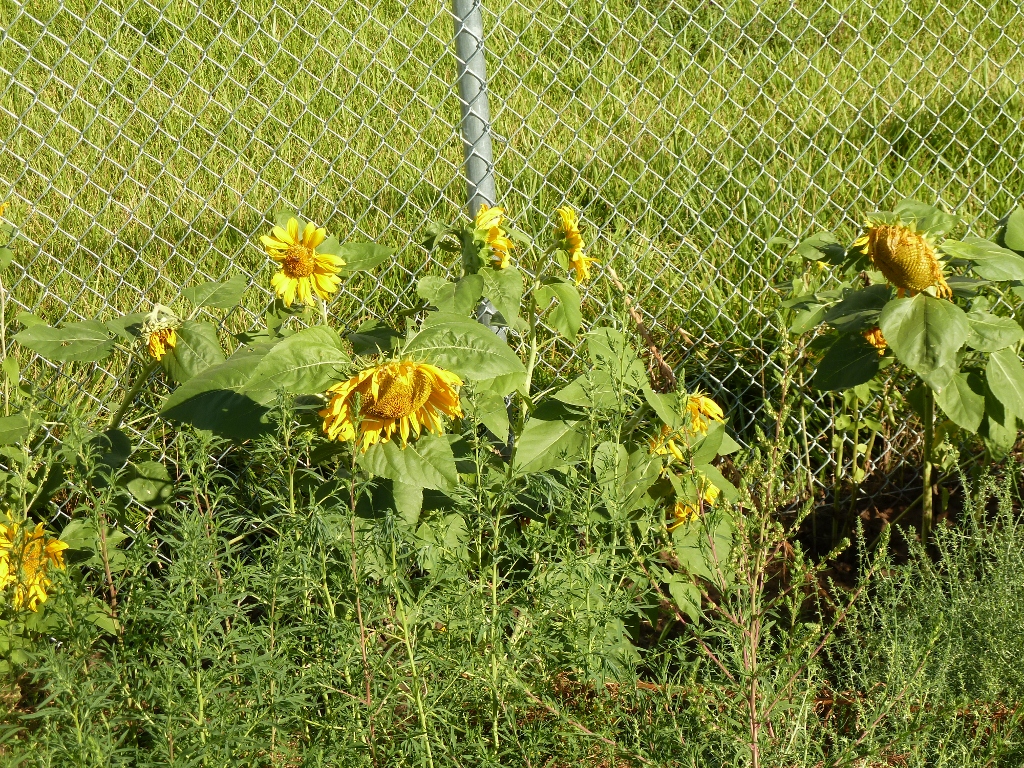 and where the water doesn't flow, the land is as dry as the desert beyond the valley floor.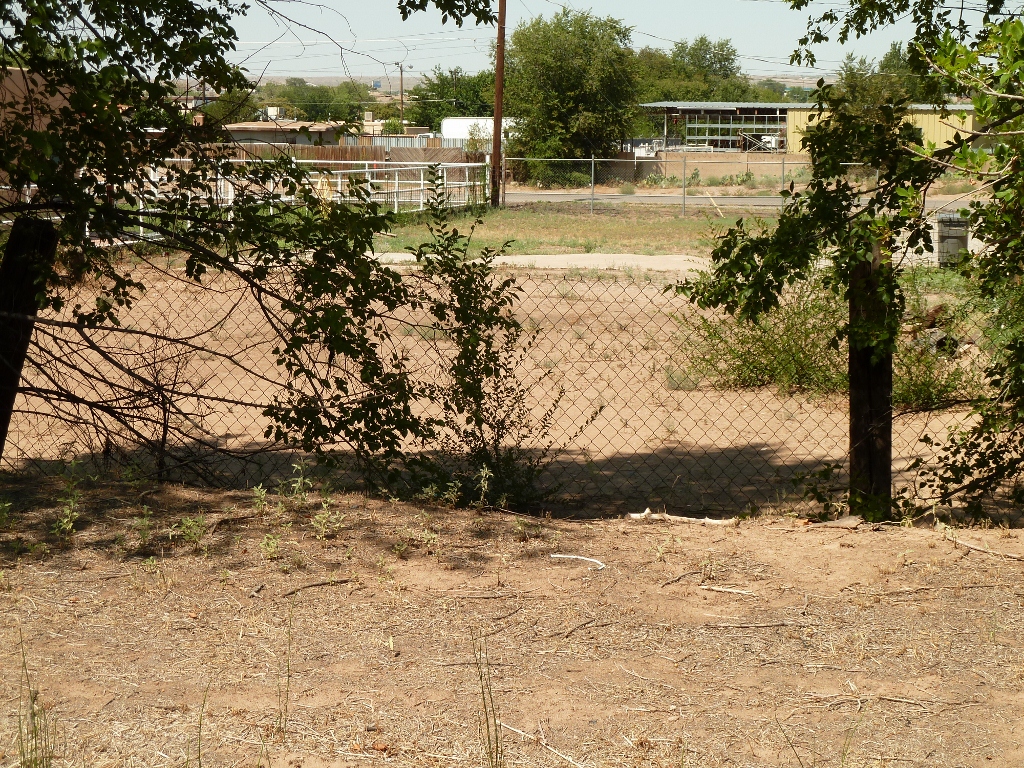 As you walk along you can find houses of all varieties, some are affordable;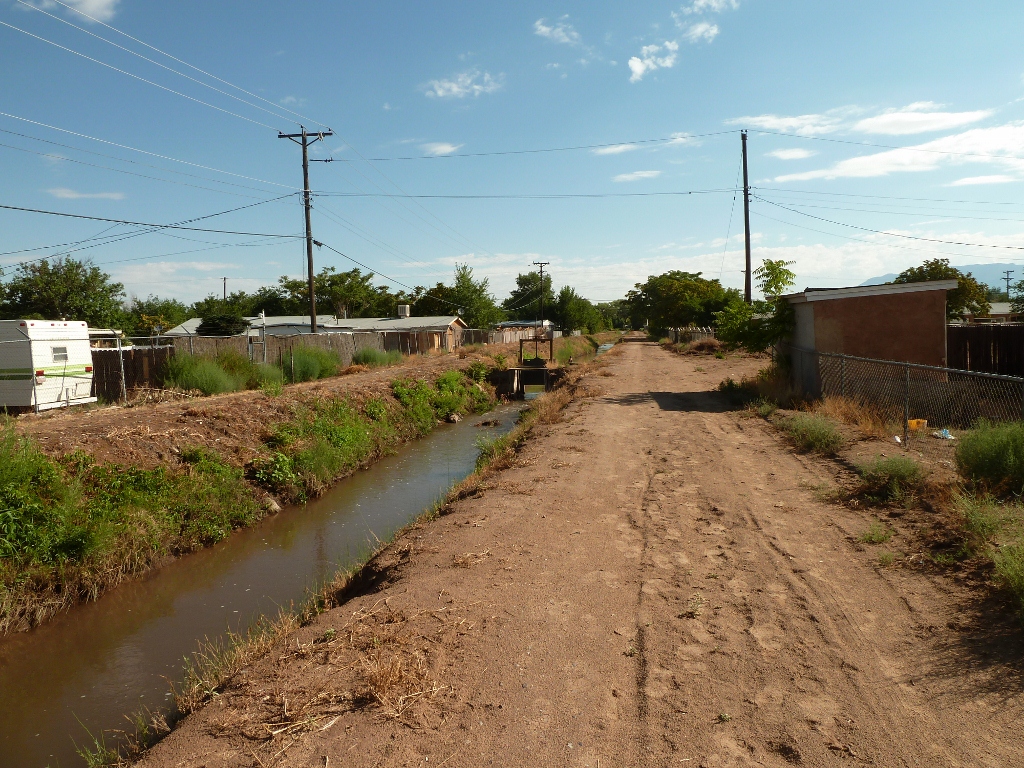 some have amazing iron work;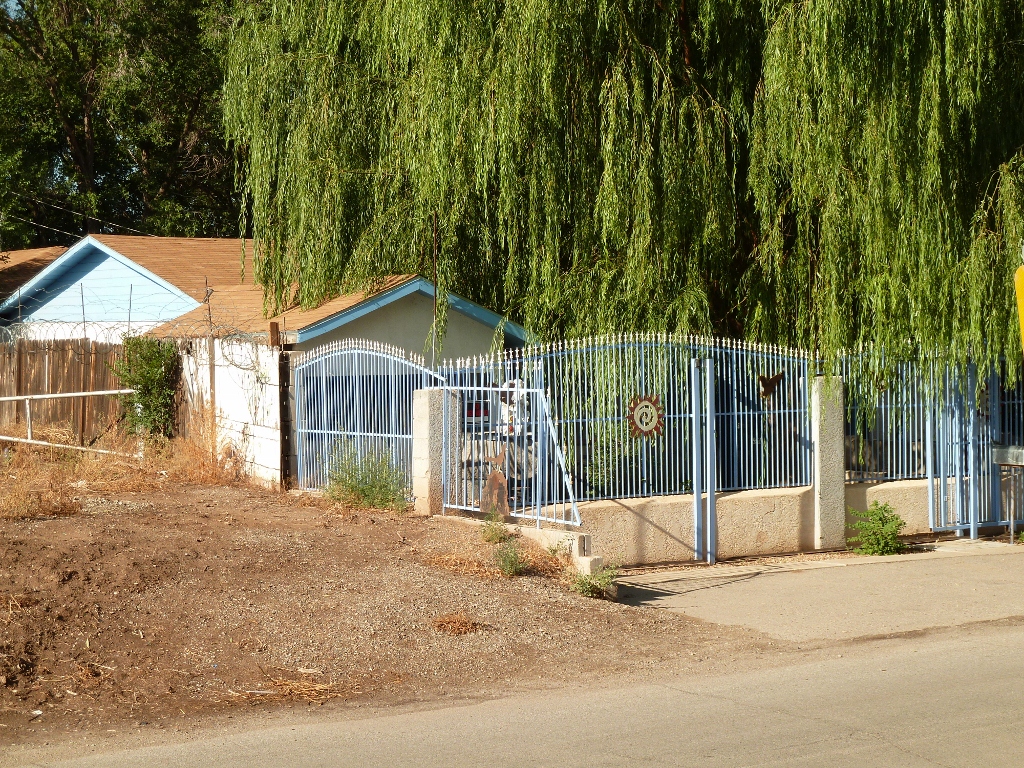 while others could be on the cover of Better Homes and Gardens;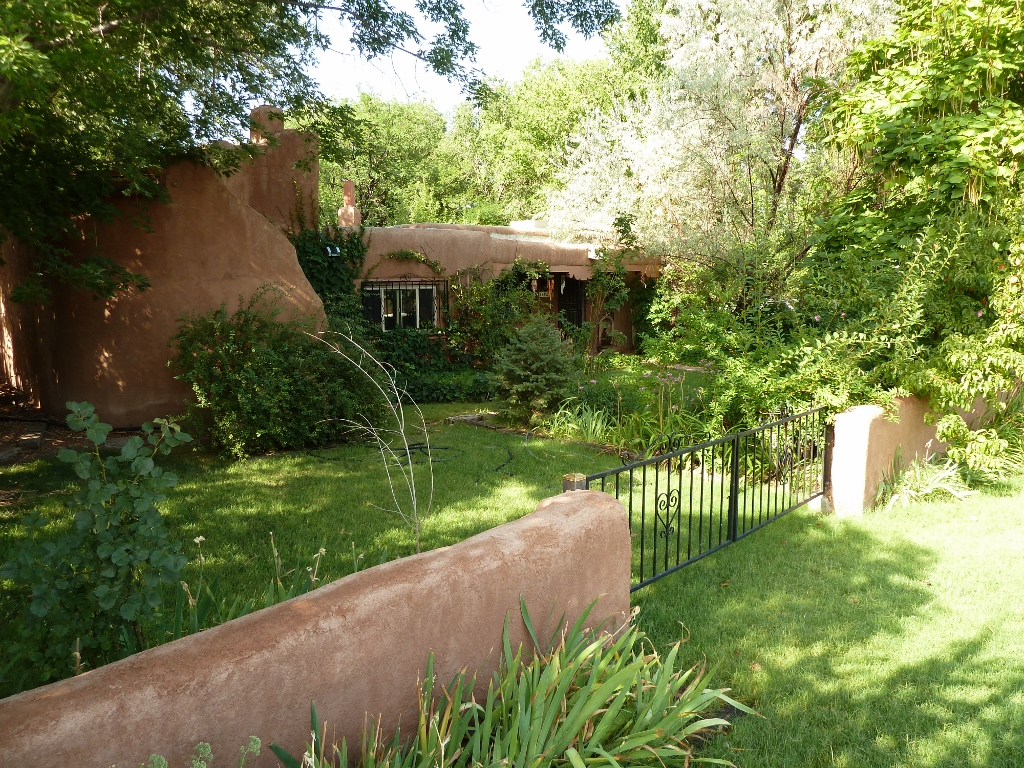 some have exuberantly decorated vehicles;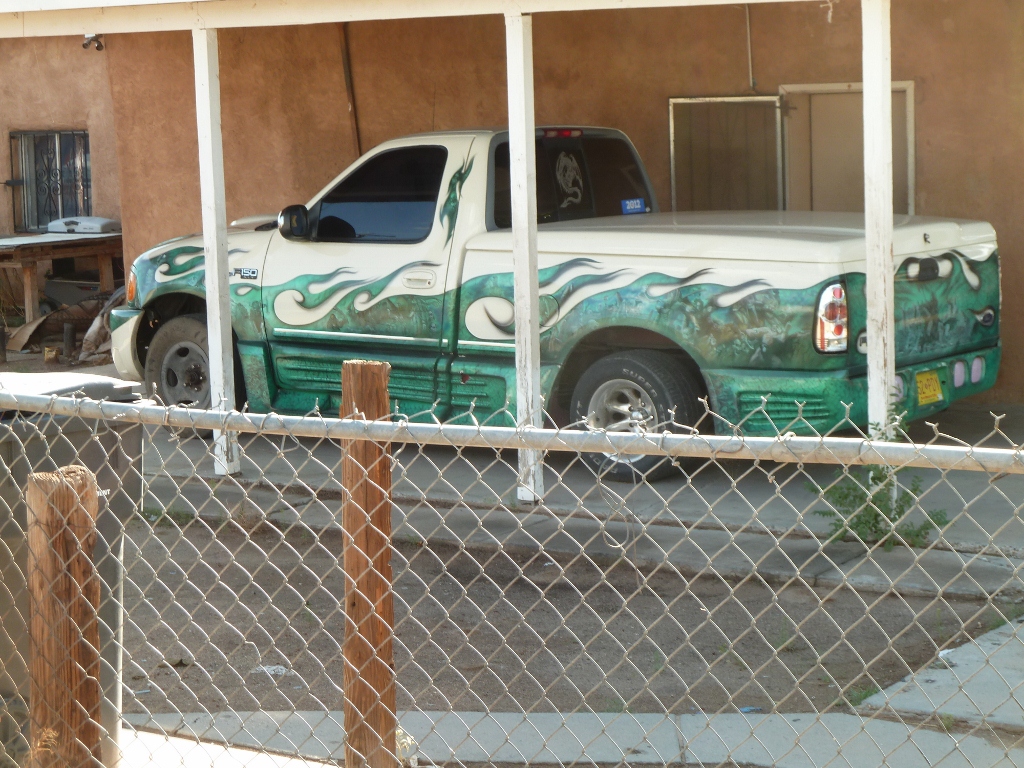 while others are works of art in themselves; all are wonderful and part of the mosaic that makes the walk great.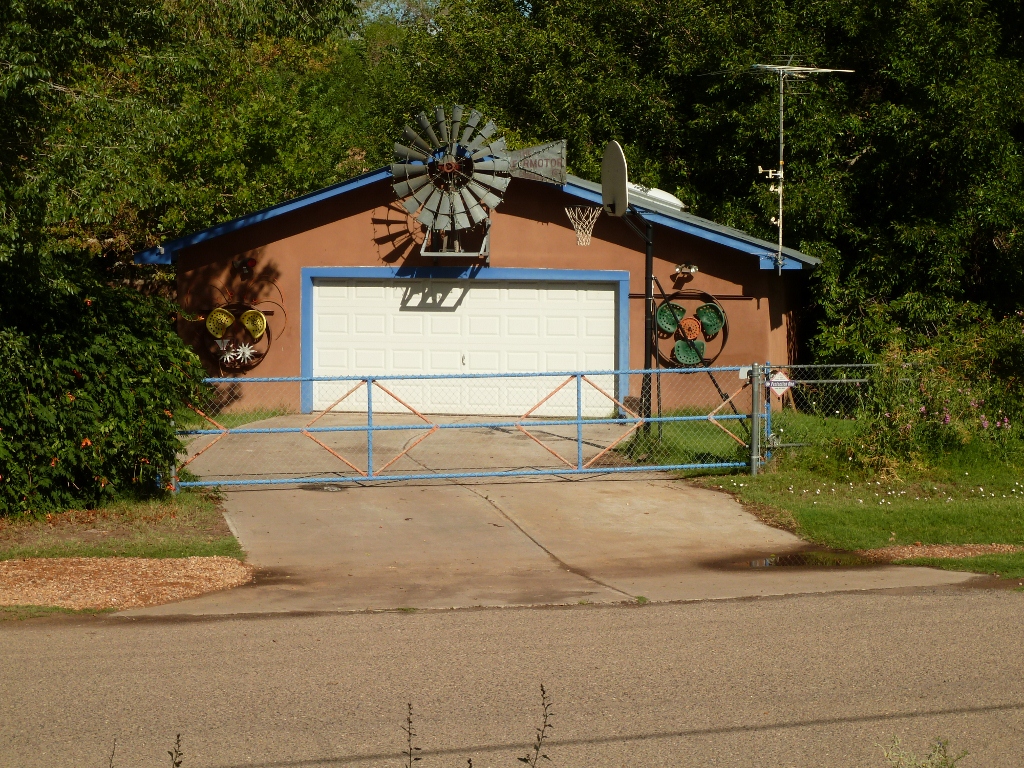 You can also spot vestiges of the when the area had even more agriculture. Want to buy a goat?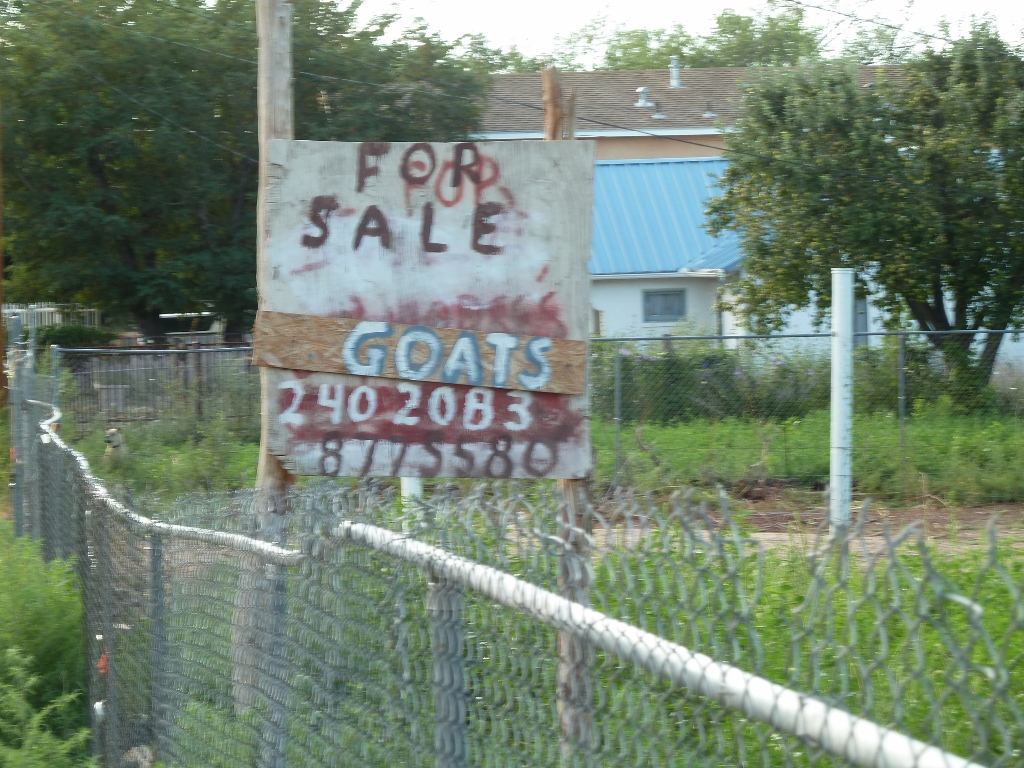 or some chile?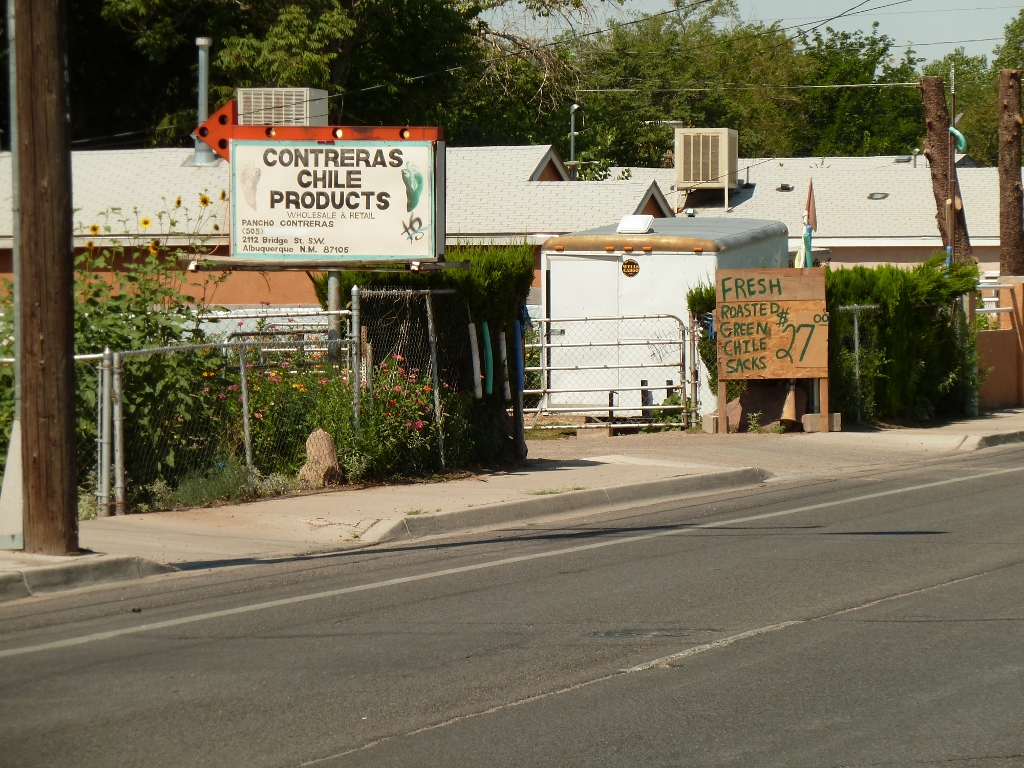 You might even see some very magnificent cocks. This guy may be descended from a long line of gamecocks. Cock fighting was legal in parts of New Mexico until 2007.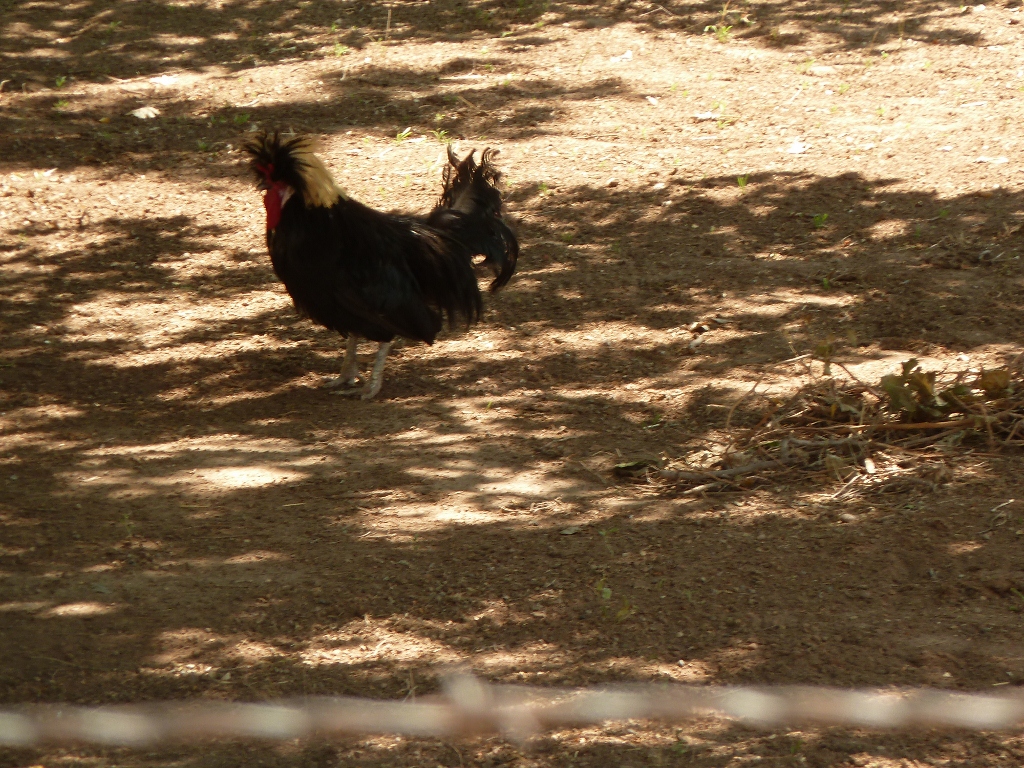 As we were circling back towards the Duck Crossing sign where we started, we passed the adjoining grounds of Holy Family Church.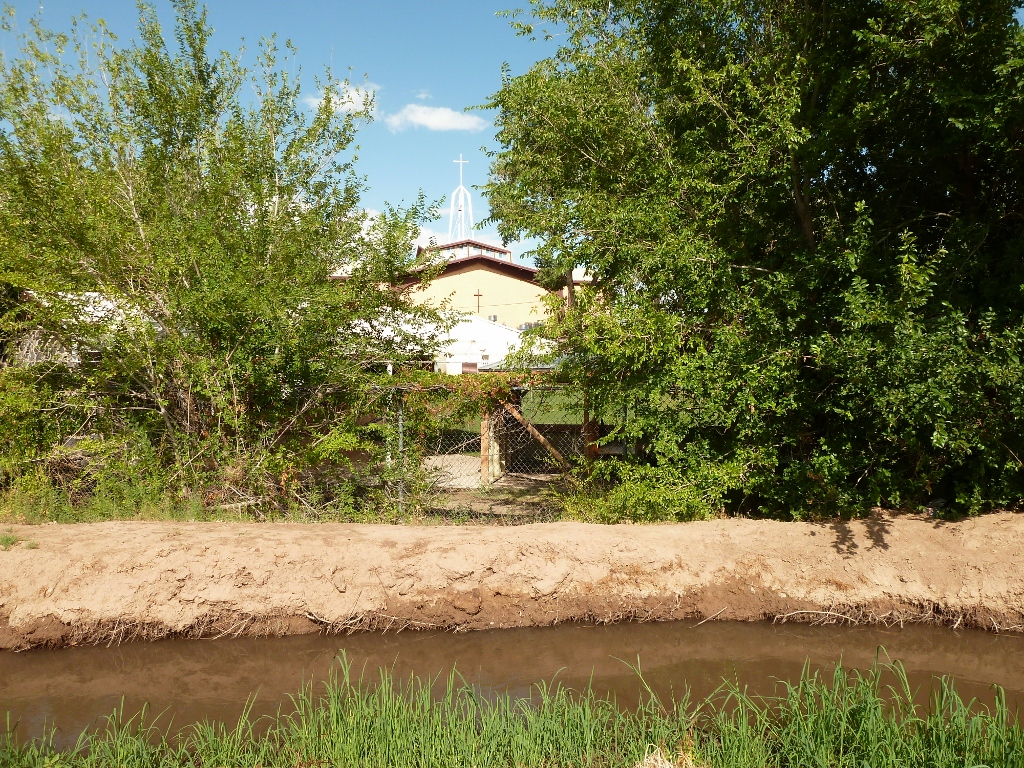 Internationally renowned teacher of contemplation and non-dual thinking Richard Rohr says mass at the church when he is town. Richard Rohr is a Franciscan priest and founder of the Center for Action and Contemplation. The Center too is close to the ditch and its grounds are served by the ditch water.
If you visit the Center's grounds you'll find a peaceful setting complete with Tibetan prayer flags;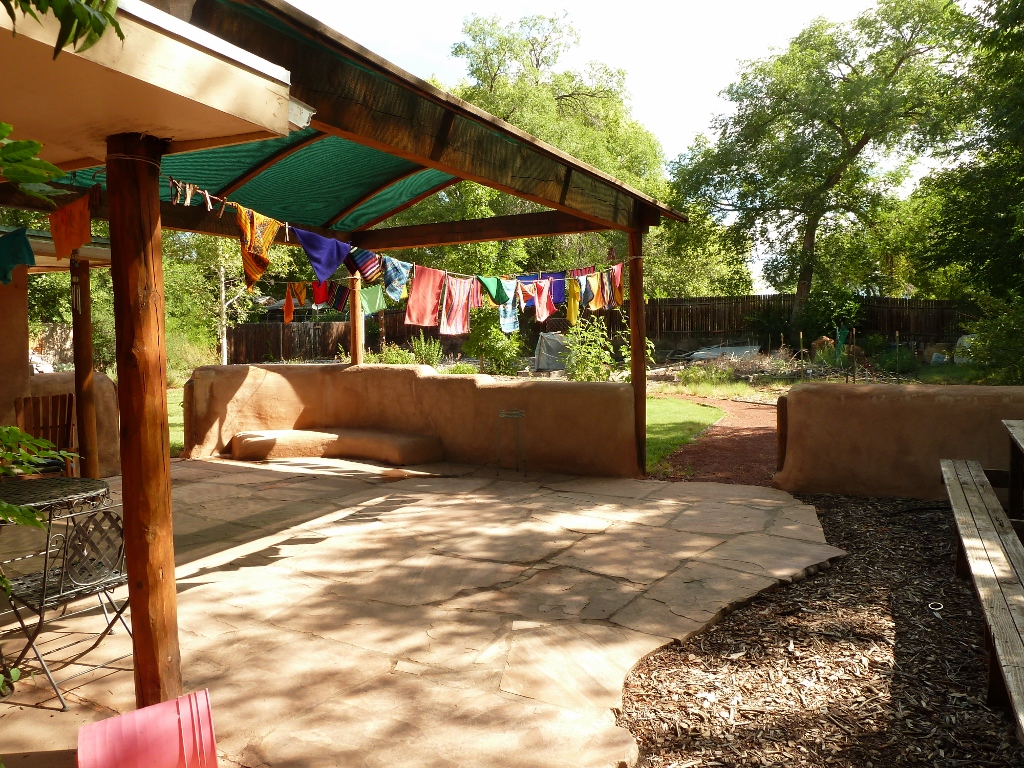 and a labyrinth.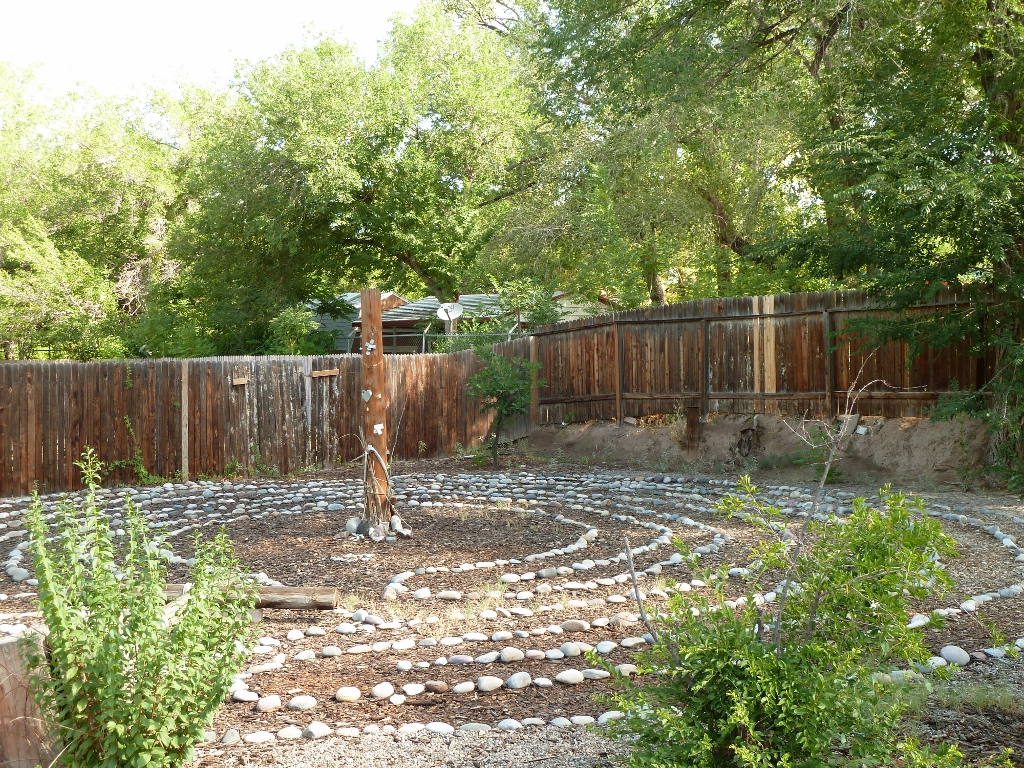 If you have never walked a labyrinth, you should because you'll find it to be an amazing place for a meditative walk. You can find out more about the Center at www.cac.org.
I hope I have shown you the possibilities of wandering in unexpected locations. Regardless of where you go you'll find something special or worth thinking about.
Ironically, when I got home I checked my copy of 60 Hikes Within 60 Miles: Albuquerque and found a variation of the walk I just described. If you decide to take this walk, you might want to think twice about bringing your dog. I walked with my dogs and they set off hundreds of dogs barking along the way.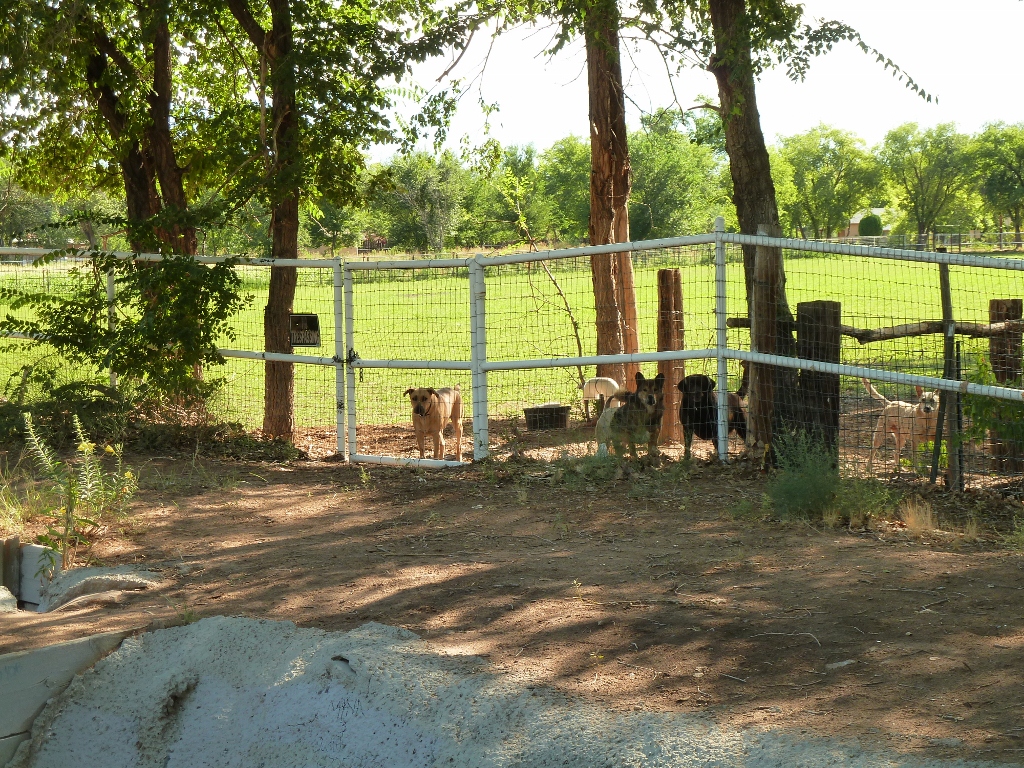 At one point there must have been thirty dogs barking and howling at the same time. Three days later I went back to the ditch by myself and you could hear a pin drop. I even peeked over a fence to look at a sleeping dog.
Another issue for dogs is goatheads. If you are not familiar with New Mexico or Texas, goatheads are seeds from a small vine with a very nasty thorn. They are the enemy of dog paws and bike tires. The pretty yellow flowers in the picture below produce the nasty goathead.
During the walk my dogs were constantly lifting their paws for me to pull the goatheads out of them. Several years ago I tried to ride my bike along a ditch bank and got three flat tires in less than a mile. So as much I hate to say it this is one walk where you might want to leave the dogs at home.