The previous post in this blog described the world class natural area of White Sands National Monument in southern New Mexico. This post describes another amazing geologic feature only forty miles or so northwest of Albuquerque – the Tierra Amarilla anticline. (It is also called the San Ysidro anticline.)
An anticline is where the earth's crust has been pushed into an upward pointing fold. It is very much like an upside down "V". When you add in tens of millions of years of erosion you get an amazing array of formations and exposed rock layers. As a result, the anticline is a great place to wander and explore.
With most of the anticline being on public land and its proximity to Albuquerque, the Bureau of Land Management (BLM) has built several miles of trails on top of the anticline that are very popular with mountain bikers. (Click here for a copy of the BLM map and brochure of the trails.) 60 Hikes within 60 Miles: Albuquerque by Stephen Ausherman describes a very nice hike on these trails.
Although the heart of the anticline is spectacular, the dogs and I prefer to go to the west side of the anticline where there are very few bikers and an old ranch road that is perfect for a quiet walk. (The old ranch road is shown on the BLM map as an equestrian trail.)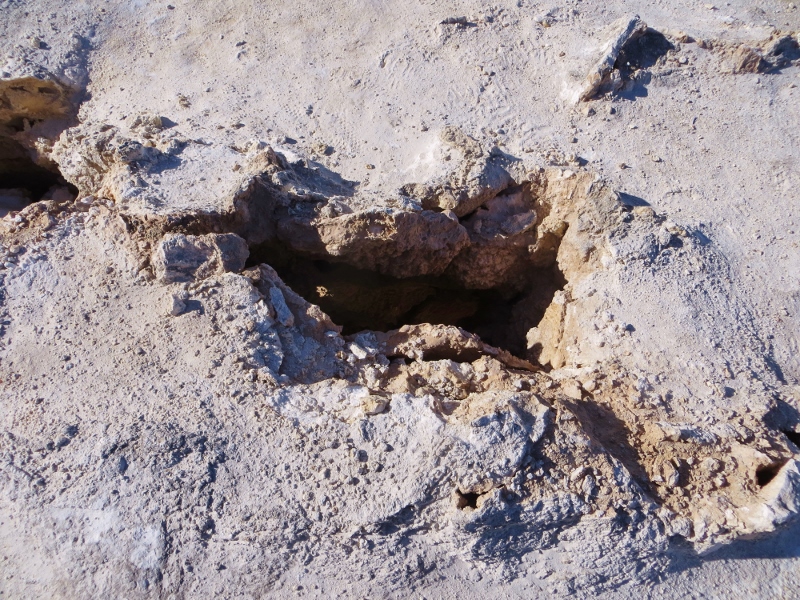 With the trail getting narrower and drop-offs getting steeper it was time to turn around and head back to our car. We did get some more great views on our way back.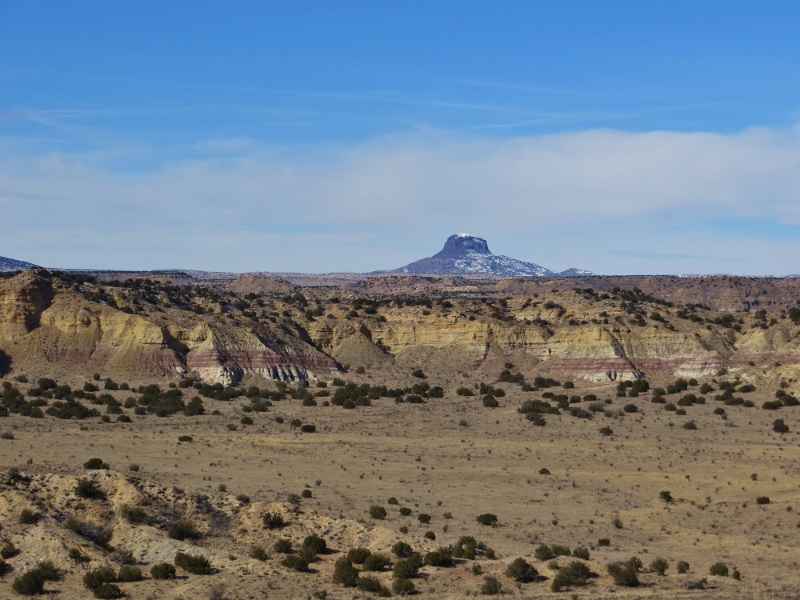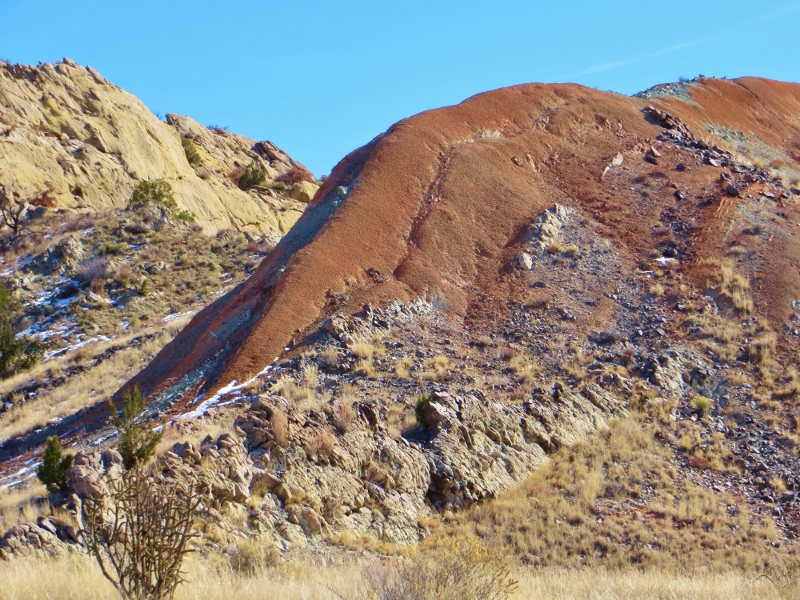 As I hope I have shown in these blog posts, there are many wonderful places to wander. The Tierra Amarilla anticline is one of them.