When I started working on The Gentle Art of Wandering almost three years ago I thought that it would be a book on how to explore the backcountry. But very soon into the project I realized that seeing and wandering were more important and changed the focus of the book to show how you can wander anywhere.
With that being said, the backcountry is still a great place to wander and has many surprises out there waiting for you to find. I have mentioned finding prehistoric archaeological sites in the book and in several posts in this blog. But there is much more for you to find. Here is a sample of what's waiting for you.
On top of a mesa in the middle of the badlands west of Cuba, New Mexico, you can find a set of unexplained cairns. Nobody knows if they were made by Native Americans, sheep operations, or ranchers or their purpose. But if you make the effort to hike there you'll the cairns, an amazing landscape, and many other surprises.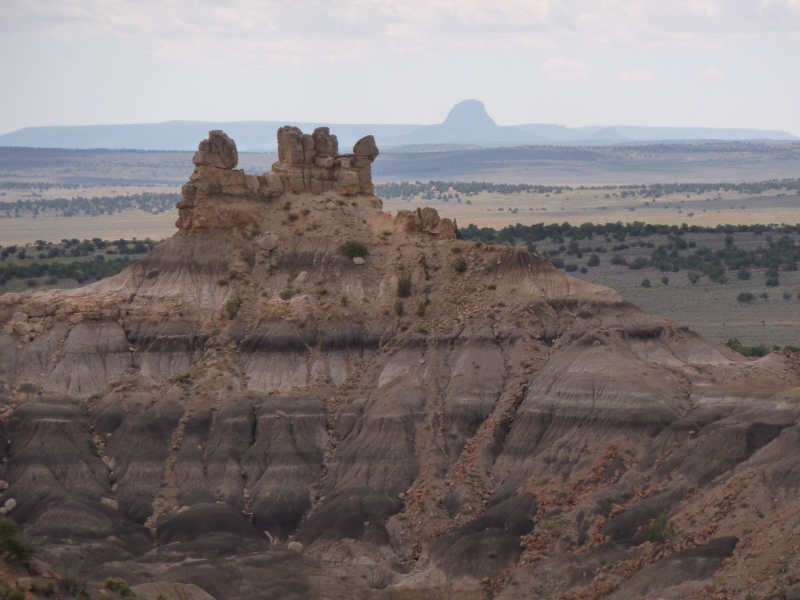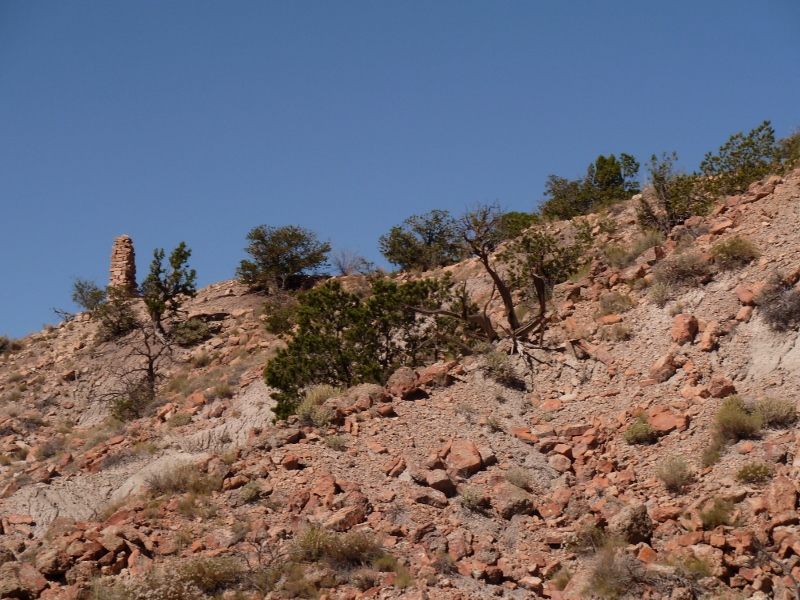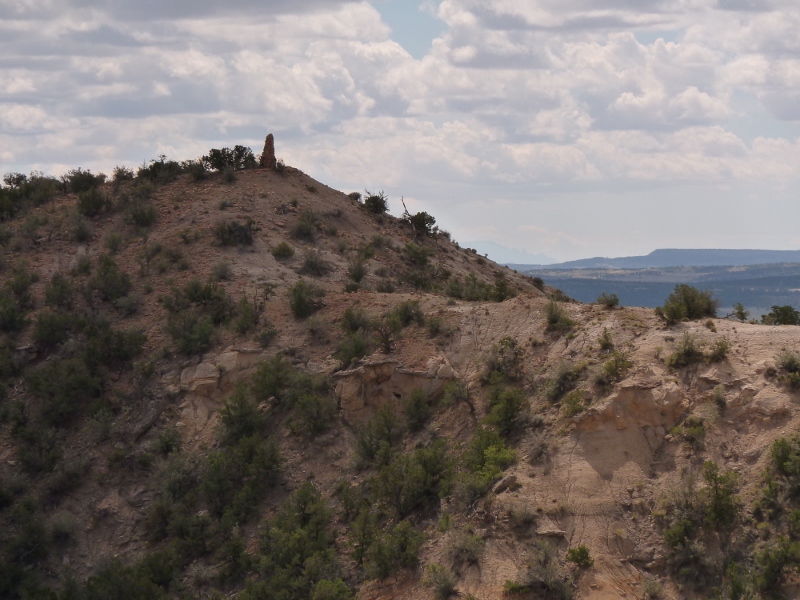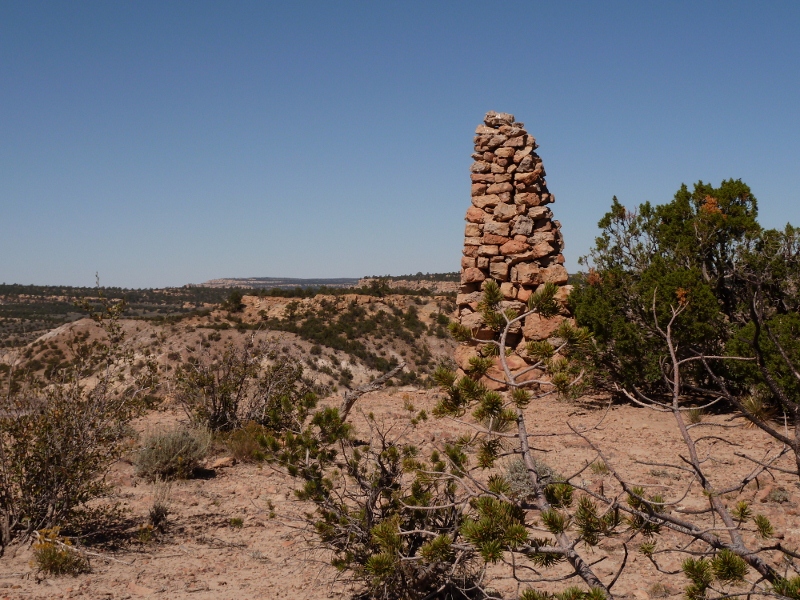 Although there are no aspen trees in the area, you can still find remnants of aspens that once were there. When you allow yourself to see you open yourself up to all types of unexpected discoveries. And that's why we wander.
In a completely different area while looking for archaeological sites I noticed that the bright sun was reflecting off of something far in the distance. When I finally reached the object, I found this.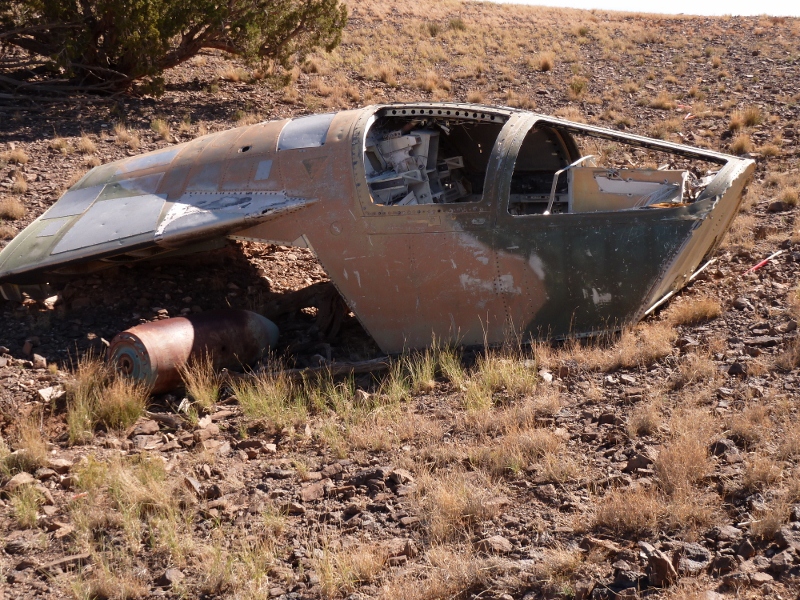 It is part of a fuselage from an old fighter plane that the Air Force uses for practicing pilot rescues in the middle of nowhere. There were even plenty of light sticks lying on the ground that were used during a night training exercise.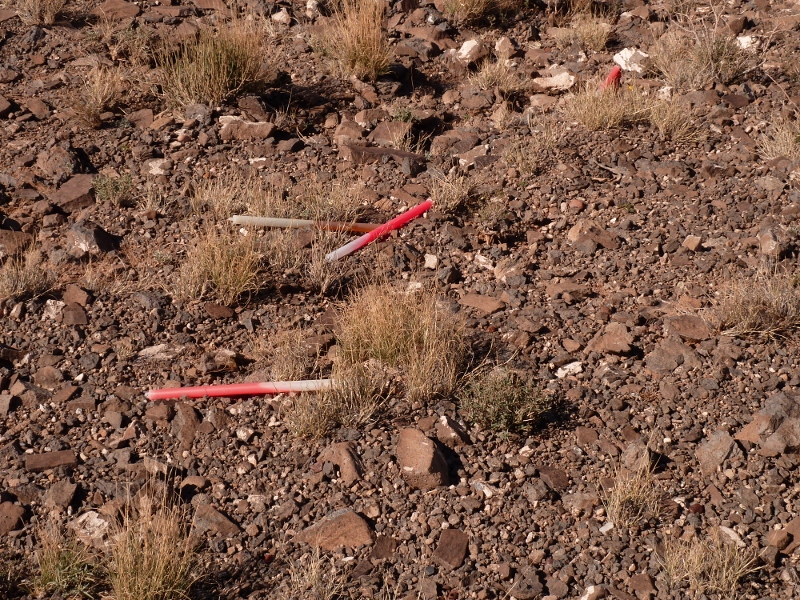 Sometimes when you wander in the backcountry you may only find a rock full of fossils, but that's enough to make the day worthwhile.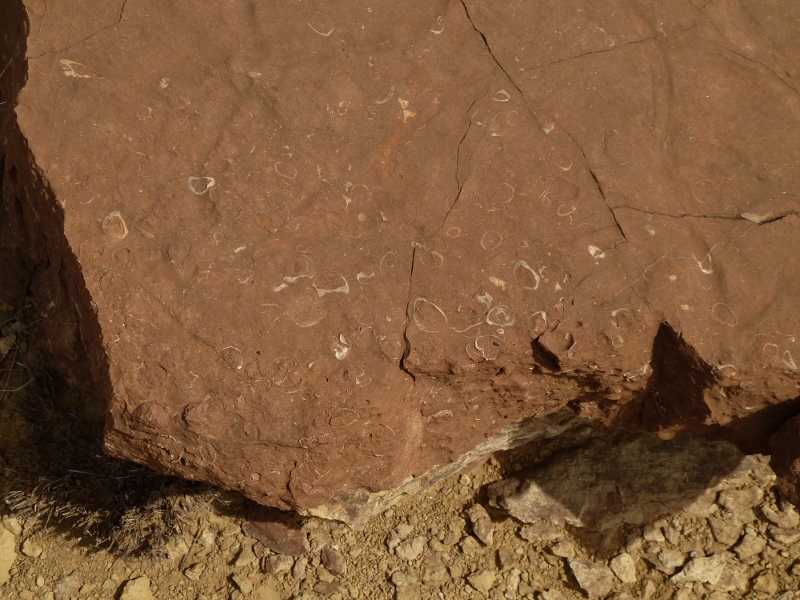 It's not too hard to find prehistoric Indian ruins when you wander.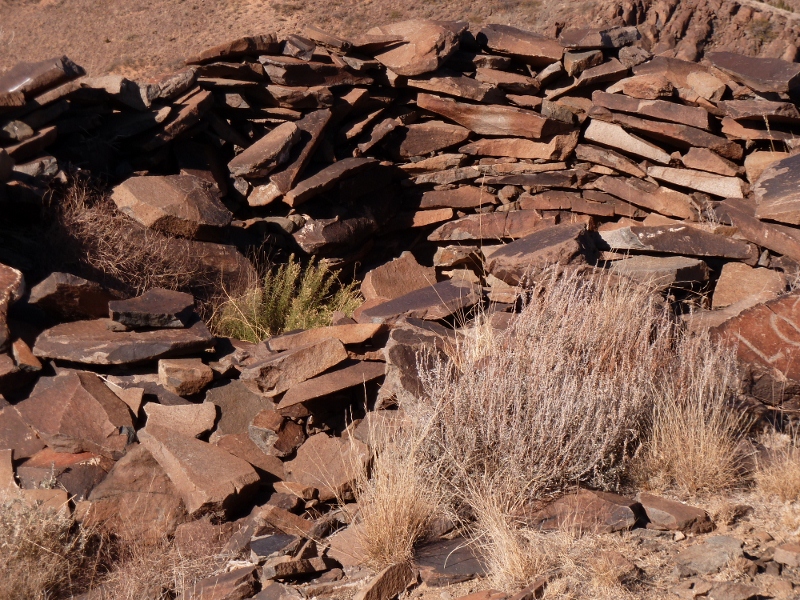 Or a simple rock shelter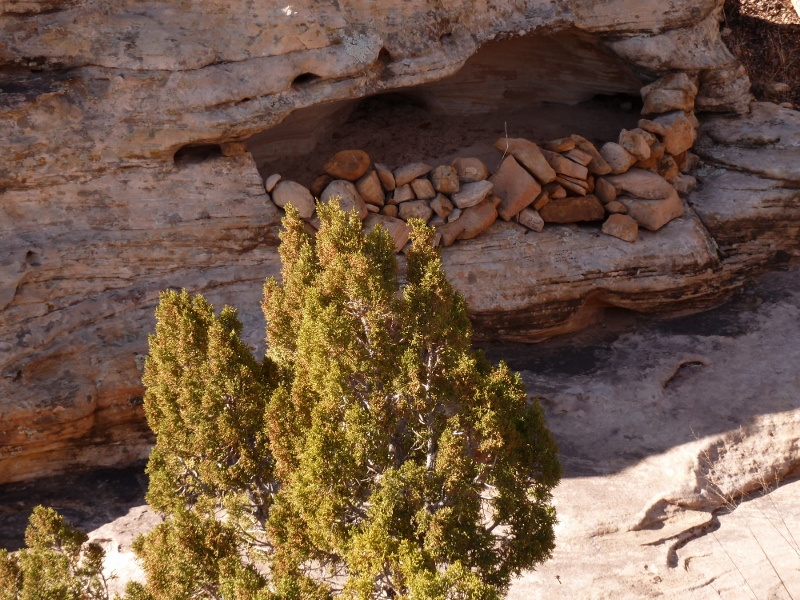 Or the remains of a sheep operation from over 150 years ago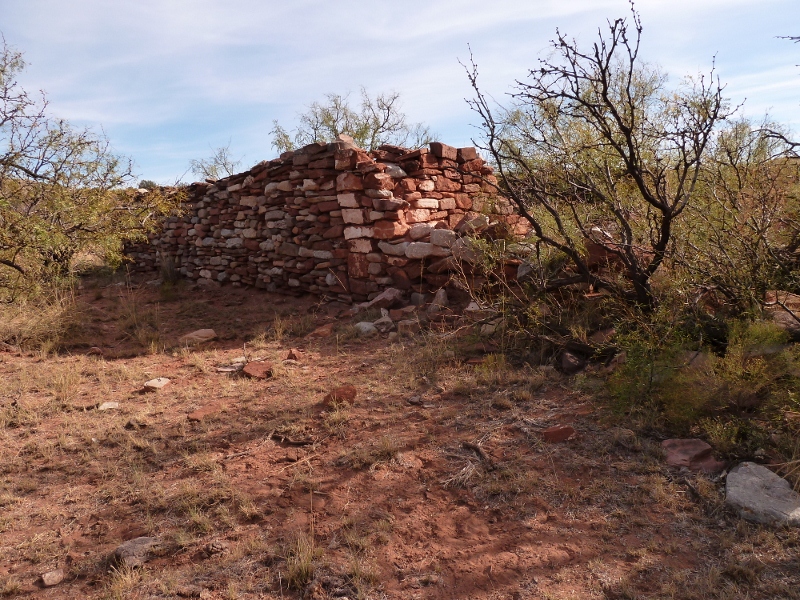 Or a ranch from the early part of the last century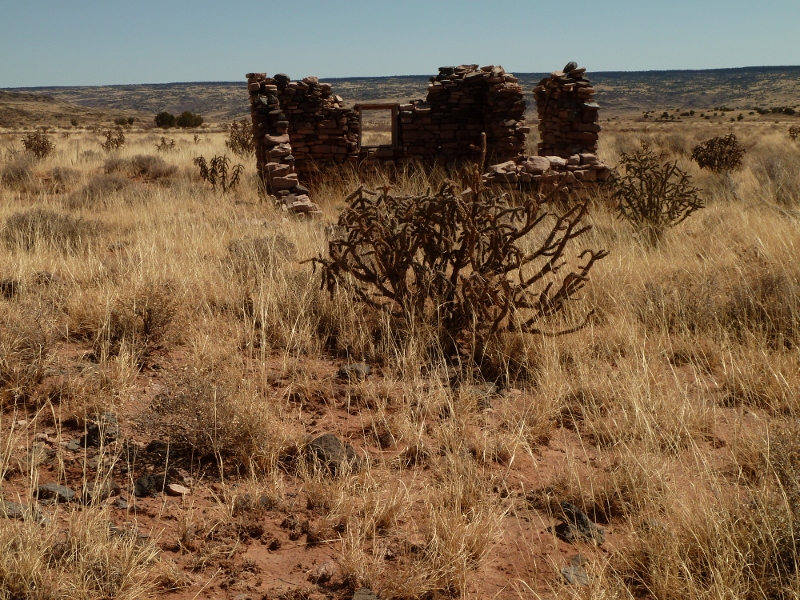 But this stone building remains a complete mystery to me.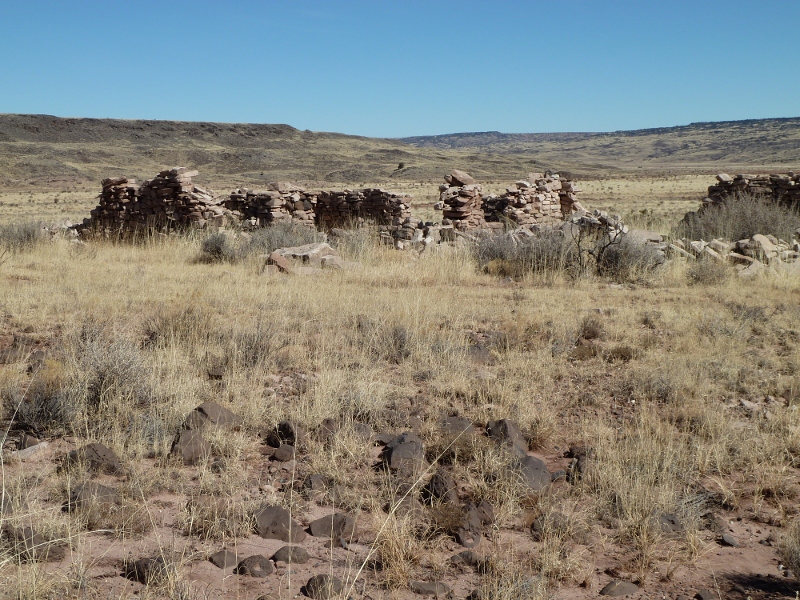 The structure's proportions are European, but there are none of the artifacts that you would expect to find at a homestead cabin, ranch, or sheep operation. No broken glass; no junked cars; no wagon wheels; no tin cans; no trash. There are not even the remains of an old wagon road. The only artifacts in the area are potsherds from prehistoric Indians. A similar structure only a few miles away has thousands of potsherds.
But the biggest mystery to me is only a mile away from the structure pictured above. It is this stone wall.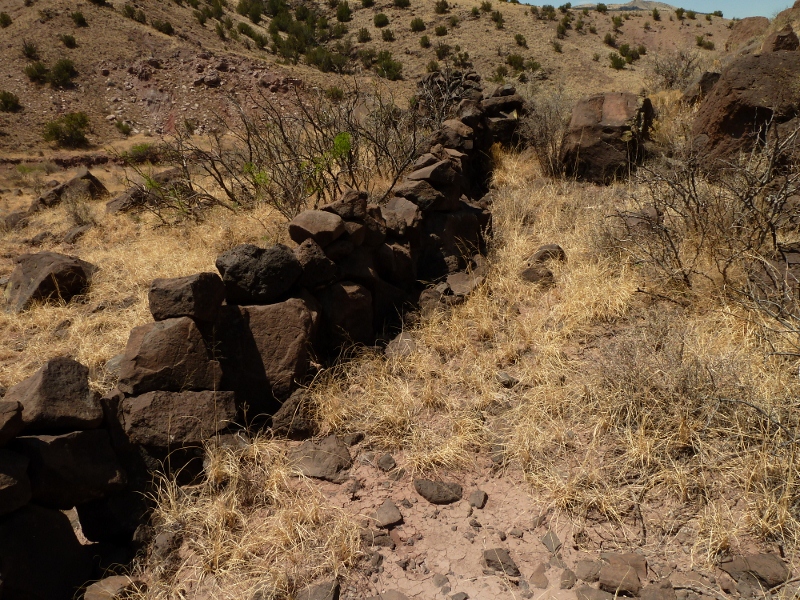 It is over a half mile long
And encloses a basin where several drainages come together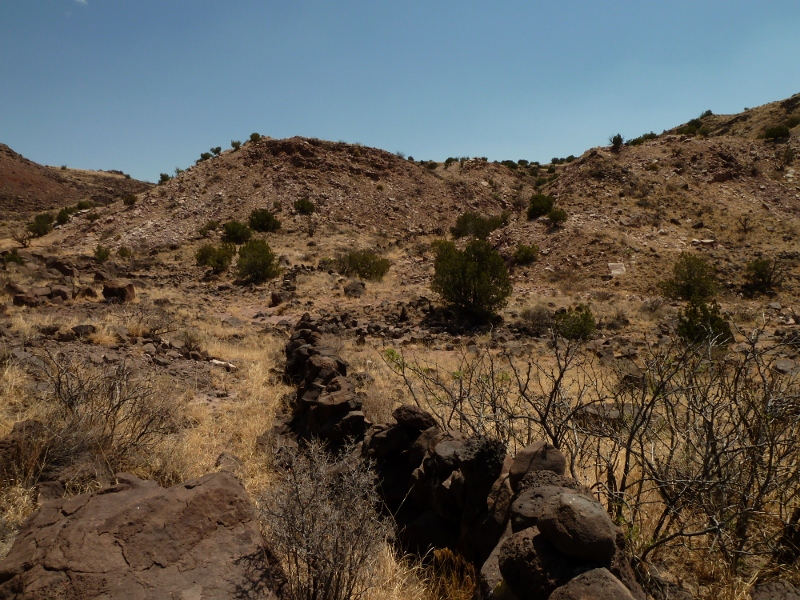 It doesn't seem to serve any purpose except to surround the basin.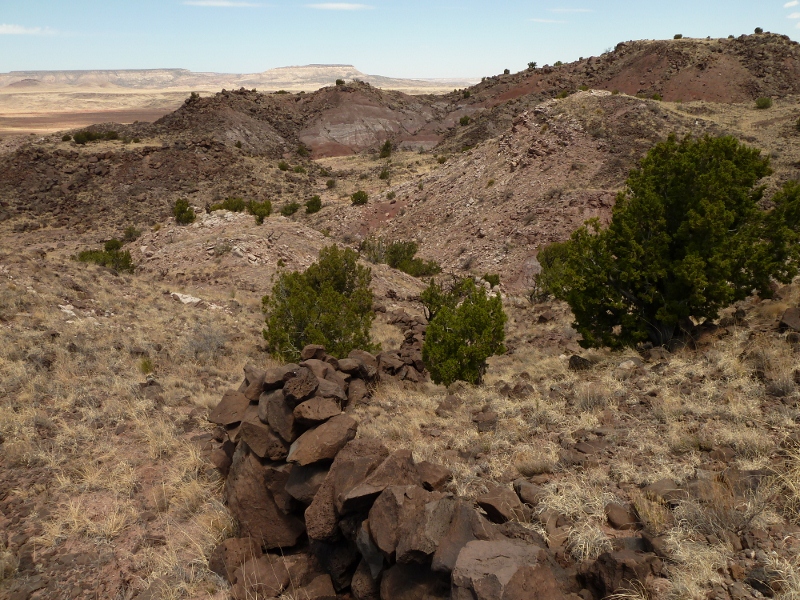 If you have any thoughts on why it was built, please let me know.
These examples are only a small smattering of what's out there for you to discover. If you have anything that you would like to share please leave a comment or email me through this website. I am always looking for good ideas for a new adventure.