With the recent cold weather in Albuquerque, the dogs and I have been heading a few miles south to wander where it's warmer. Last week we checked out the warm springs (the water is around 90°F) west of Socorro. The area was mentioned briefly on page 35 of The Gentle Art of Wandering.
If you look carefully at the topo map below you can see the three springs.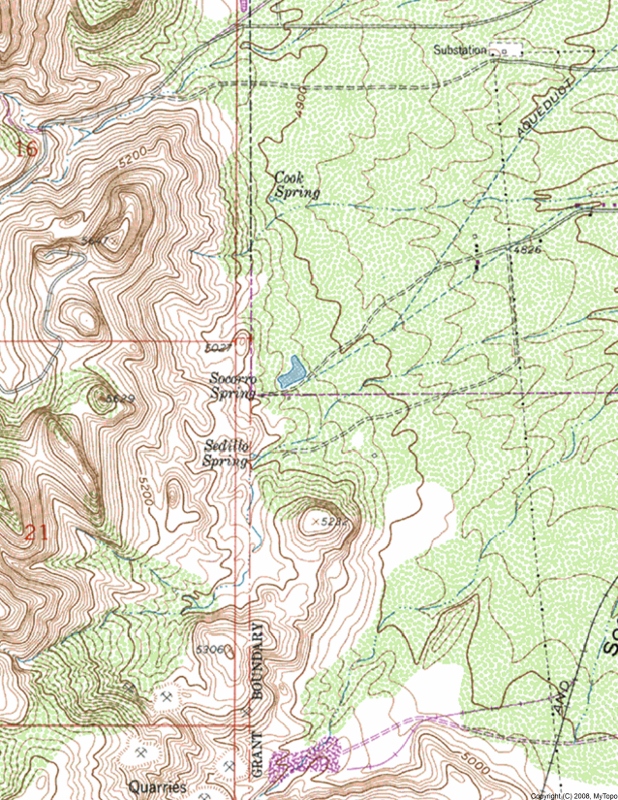 There have been many changes since the topo map was made, but the area is wide open and a perfect place to wander. One of the bigger changes is that the springs are now capped and most of the water is now directed to the City of Socorro water supply.
The southern most spring, Sedillo Spring, on the topo map was once a hot spring spa. It is also home of the Socorro isopod. This is the only place in the entire world where this tiny creature lives. A couple of small concrete containment basins have been built to provide a safe habitat for the isopod.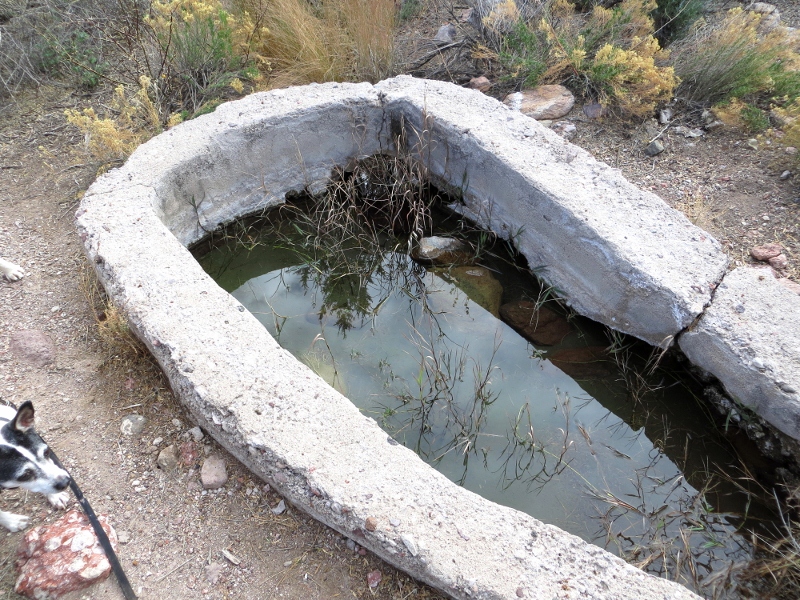 If you get down on your knees, let your eyes relax, and look closely at the water, you'l see the little critters buzzing around like teeny tiny bumper cars.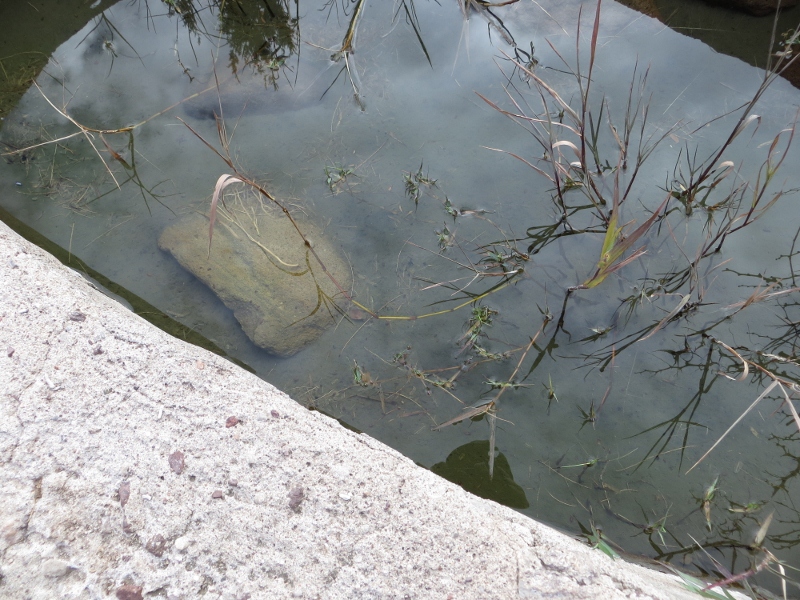 If you want to learn more about the Socorro Isopod, click here.
After you have you have had your fill of the isopod, you can walk around and see what you can find of the old spa.
The visit to the warm springs west of Socorro is an excellent example of the richness of wandering. In a range of less than a mile you have the opportunity to find so much. You can find warm springs, a very rare creature, a pond with huge tadpoles in the middle of the desert, remains of an old spa, artifacts, quiet, and an opportunity to just be present. When you let yourself to be just here, you'll be amazed at how much there is around you. Much more than what I have written about in this post.
In fact, I almost forgot to mention that there are several old quarries and mining operations in the immediate area. And where there are old mines and quarries there is a good chance to find an interesting rock. Regardless of what you see or find, it will be time well spent.