Before starting the blog post, I want to apologize for going a little over eight months without writing a new post for this website. I was busy during those months working on the 3rd Edition of 60 Hikes Within 60 Miles of Albuquerque. The manuscript is now with the publisher (Menasha Ridge) and should be available by the end of this year. If you already have the 1st or 2nd Edition of the book, the 3rd Edition for all practical purposes will be a new book. There are 19 new hikes, 17 of the retained hikes have been completely revamped to more or less be new hikes, and the remaining 24 hikes have all been updated. To make sure that we had it right, the dogs and I went on 140 hikes related to the book. I'll be providing more information on some of the hikes as the book gets closer to publication.
To celebrate turning the manuscript over to the publisher, my dog Petey and I hopped in the car last week and went on a road trip. Other than wanting to pick up a couple of baseball parks (Pittsburgh and Detroit), we had absolutely no plans. Somehow we found ourselves driving across southern Indiana and less than thirty miles from Columbus, Indiana.
I had long known that Columbus was the home of Cummins Engine and a mecca for mid-century modern architecture and had driven near Columbus many times while traveling from Chicago to Cincinnati, but for one reason or another, I never made the stop. This time we did stop in Columbus to wander around.  And all I can say is, WOW!, WOW!, WOW!
If you have any interest, even a casual interest, in architecture or design, Columbus is worth putting on your radar scope. And if you like walking around a pleasant community with something to check out at every turn, Columbus is a place to go. A short trip to New Harmony and Columbus, both in Indiana, would make for a great Midwest walking trip.
From the moment we crossed the bridge to enter Columbus, we knew we were in a special place. Everything had a sense of quality and design. Like any small Midwestern city, there were plenty of tree- lined streets filled with Victorian houses. But what sets Columbus apart are the number of large and small buildings built by well-known architects of the mid-twentieth century. In 1991 the American Institute of Architects named Columbus sixth on its list of top ten cities for architecture.
The buildings are there because of the success of Cummins Engine and J. Irwin Miller. Miller was the great-nephew of the founder of Cummins Engine and ran the company in the mid-twentieth century. After leading the company to success, he founded the Cummins Foundation in 1954. It was through the foundation that Miller implemented his vision for Columbus. The foundation essentially paid the architectural fees for new buildings built in the town. I would summarize his philosophy as: if the cost of making something extraordinary is not much more than making it ordinary, why not make it extraordinary. He essentially used his foundation to cover the difference in cost.
The result is an amazing place to visit. If you can't make it to Columbus, you can always rent the 2017 indie movie Columbus. The movie uses the town's architecture as a backdrop for the movie. The architecture is almost one of the movie's characters.
Had we known that Columbus would be so interesting, we would have made plans to stay there longer. As it was, our visit to Columbus is a prime example of what you can discover when you wander.
Here is some of what Petey and I saw while walking around Columbus: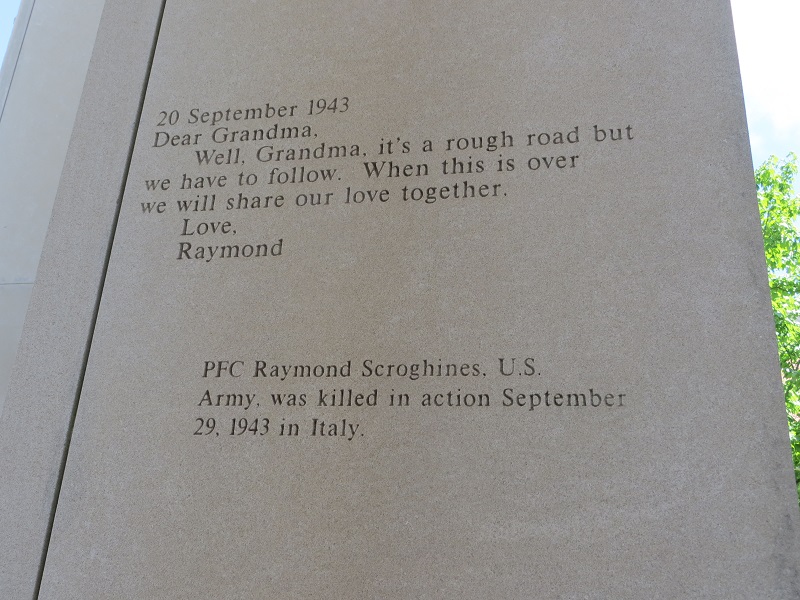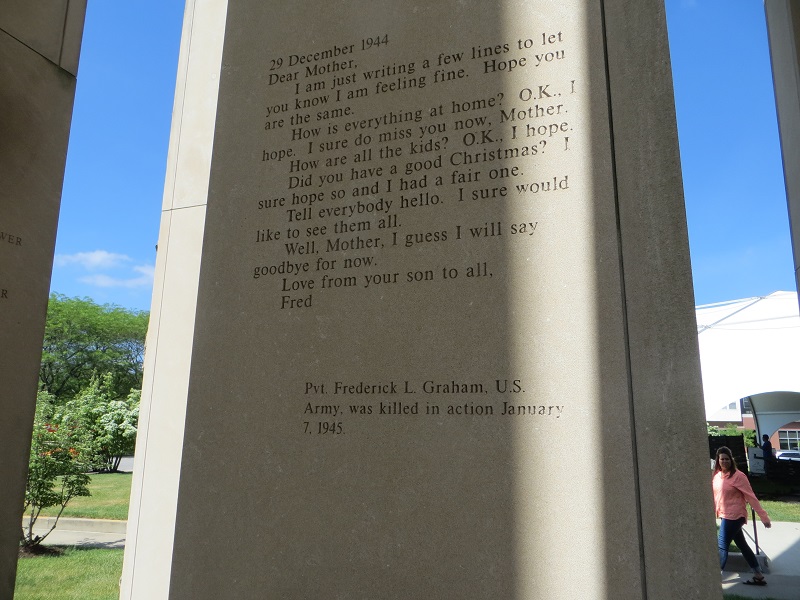 As we continued our walk, we kept running into more buildings and things to check out.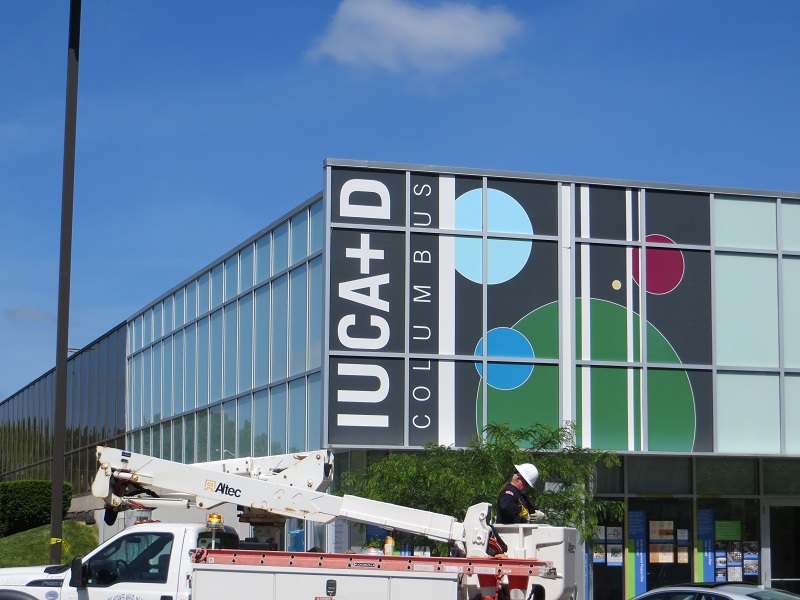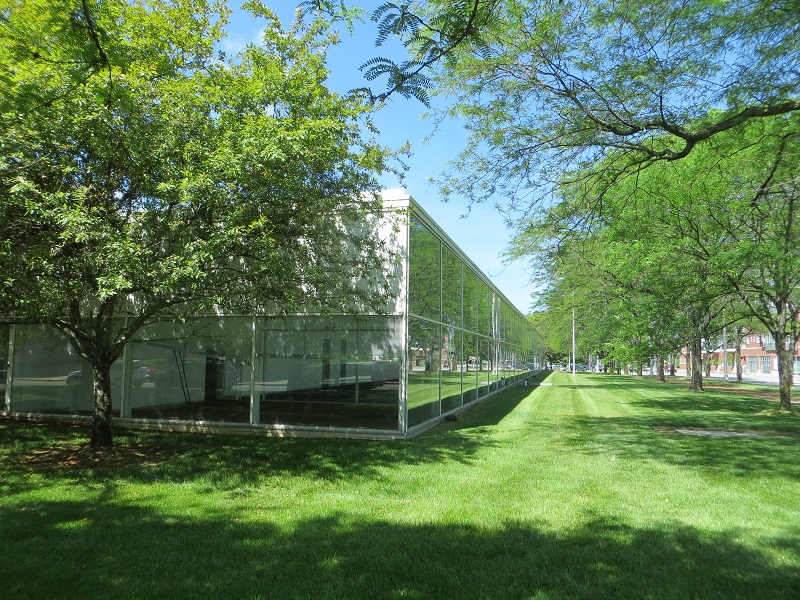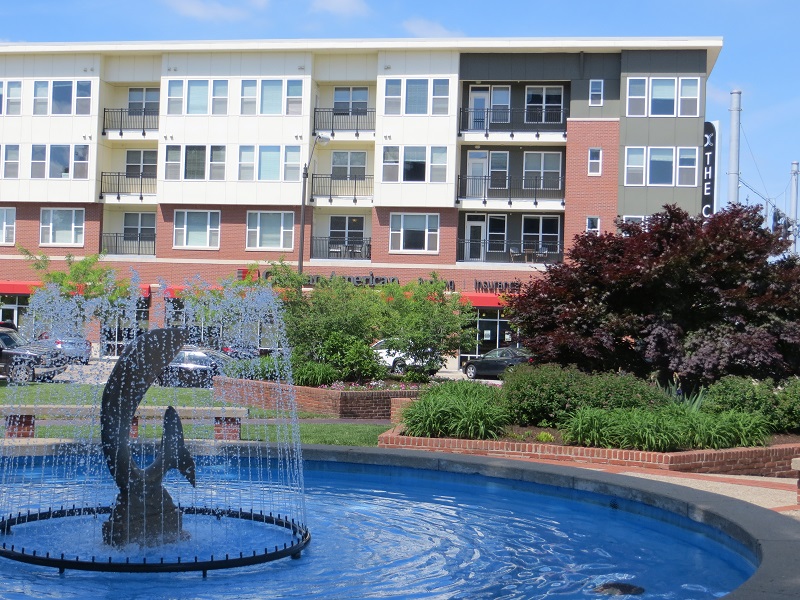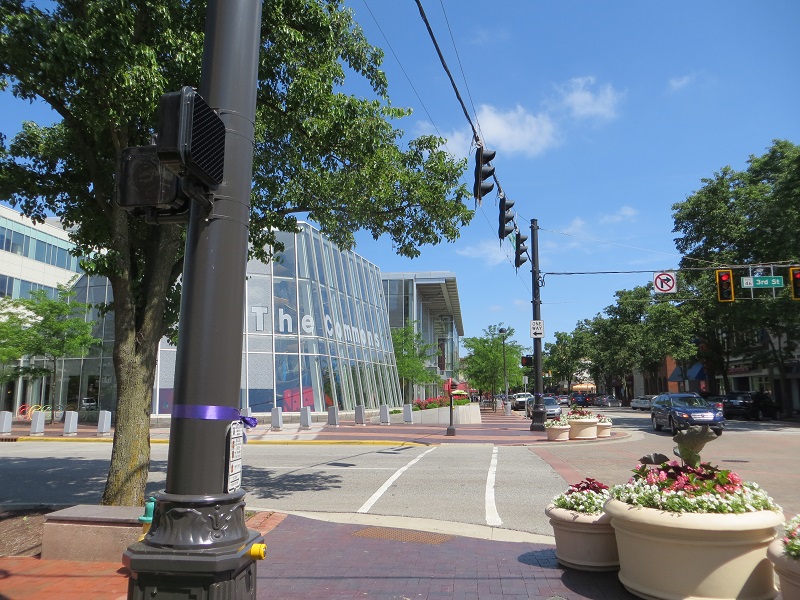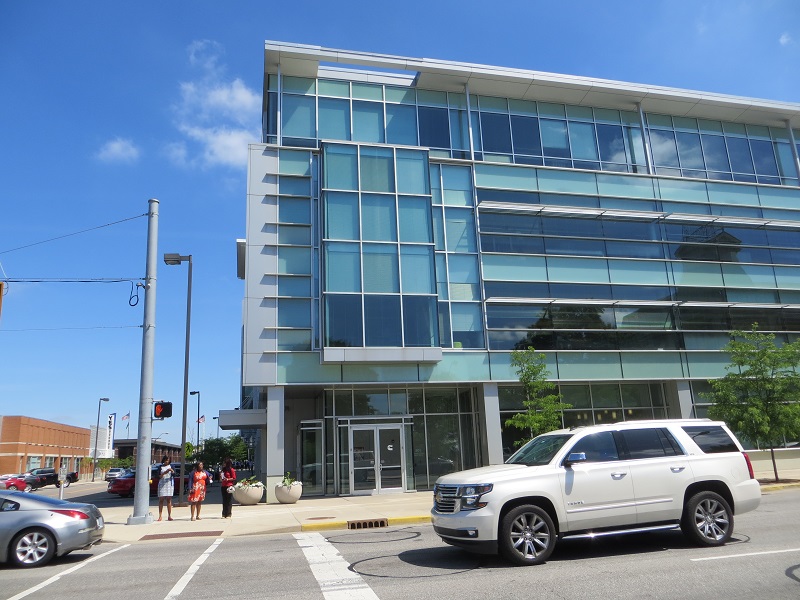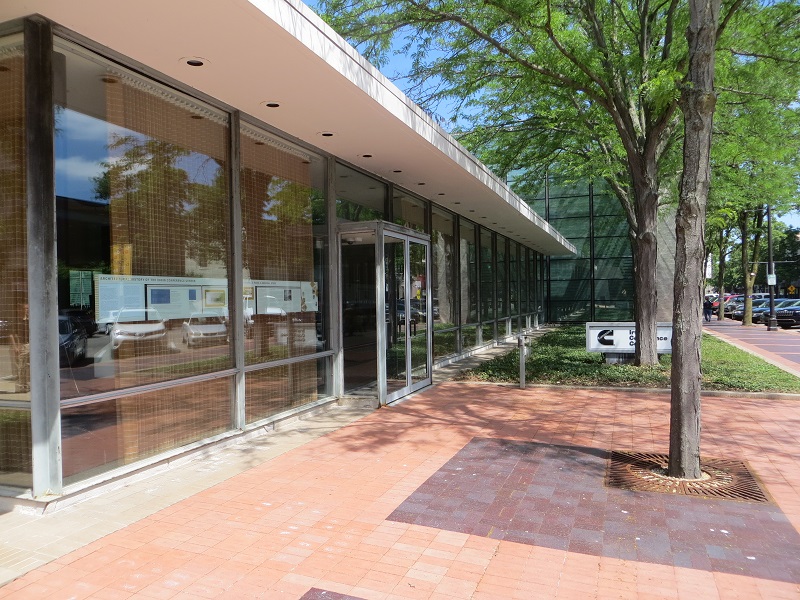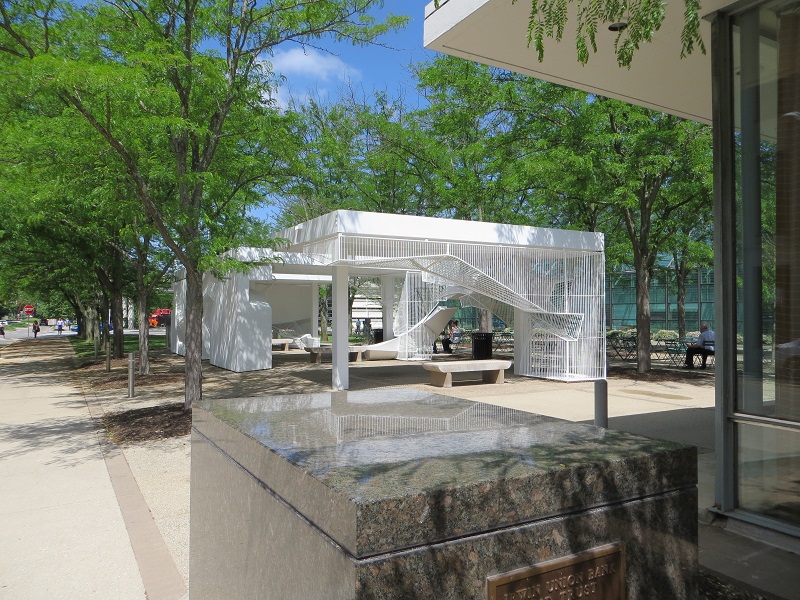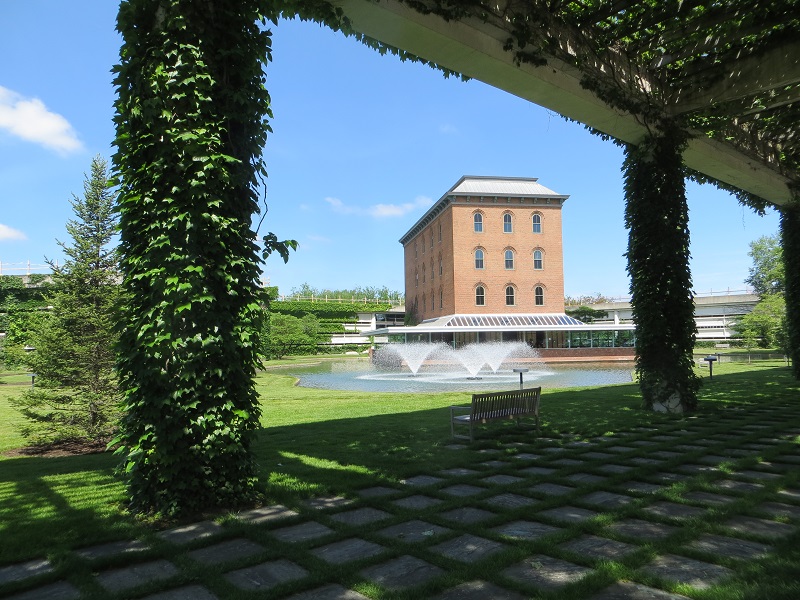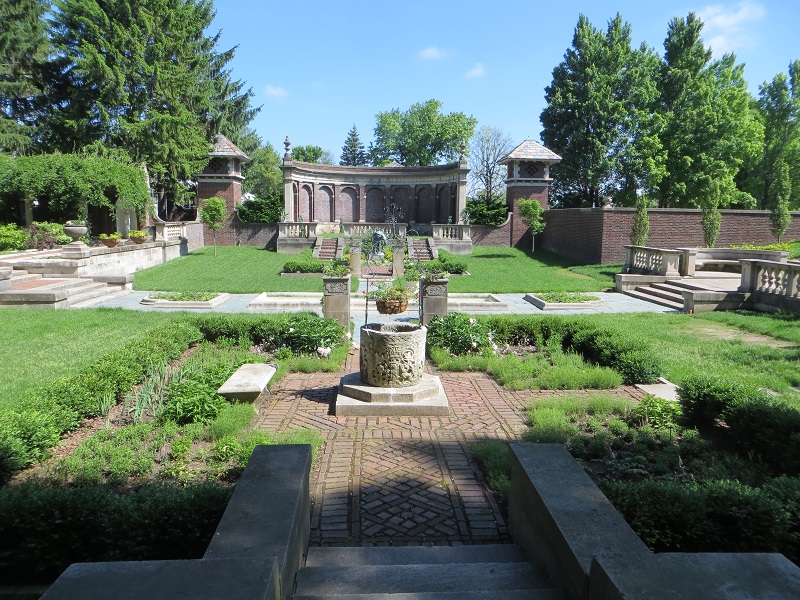 A surprise like Columbus, Indiana is what wandering is all about!