Have you ever walked through utopia? Or been to a place so quiet and peaceful that you hear sound rather than noise? Or been somewhere that offers a place for contemplation on almost every turn you make? My dog Petey and I found all of this and more when we spent a morning wandering around New Harmony, Indiana.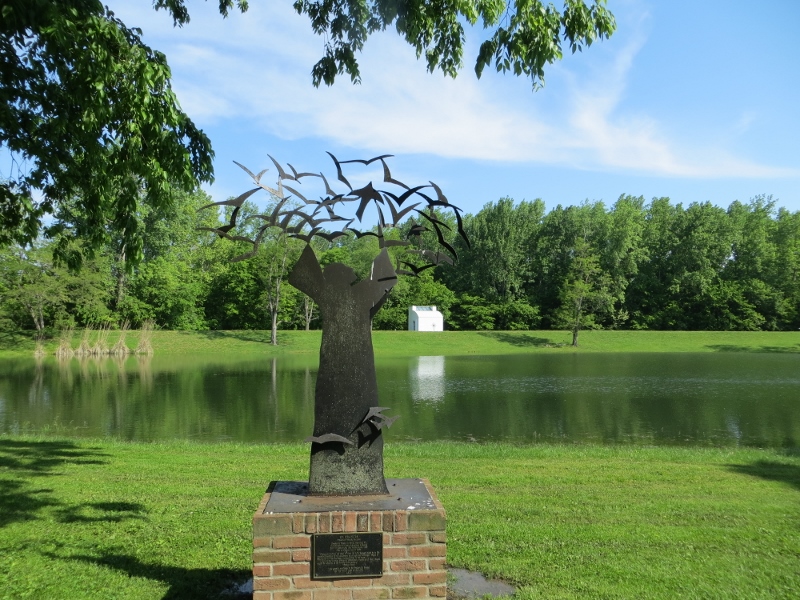 New Harmony is located in the southwest corner of the state. It began in 1814 when George Rapp and a group of German Lutherans moved from Pennsylvania to build a utopian community on the banks of the Wabash River.
Ten years later they returned to Pennsylvania and sold their community to a wealthy industrialist, Robert Owen, who wanted to build his own utopian community based upon science and reason. His efforts failed two years later.
Although the two 19th-Century utopian communities did not last, a sense of utopia still prevails in New Harmony. Yes, there are historical buildings. But of greater importance is the continuing presence of peace and tranquility.
Here is what Petey and I discovered when we wandered around New Harmony on a perfect day in early May.
Our walk took us down a gravel path toward the Wabash River. We ran into this statue and many other interesting items along the way.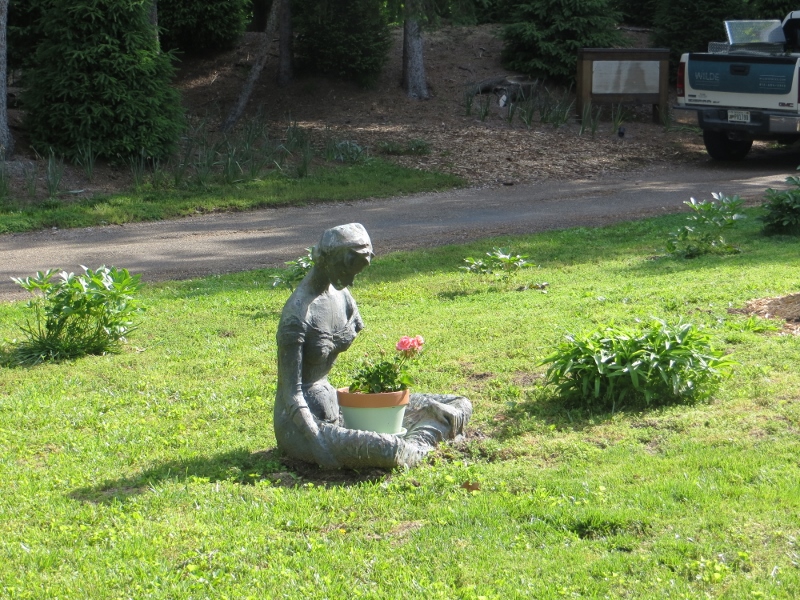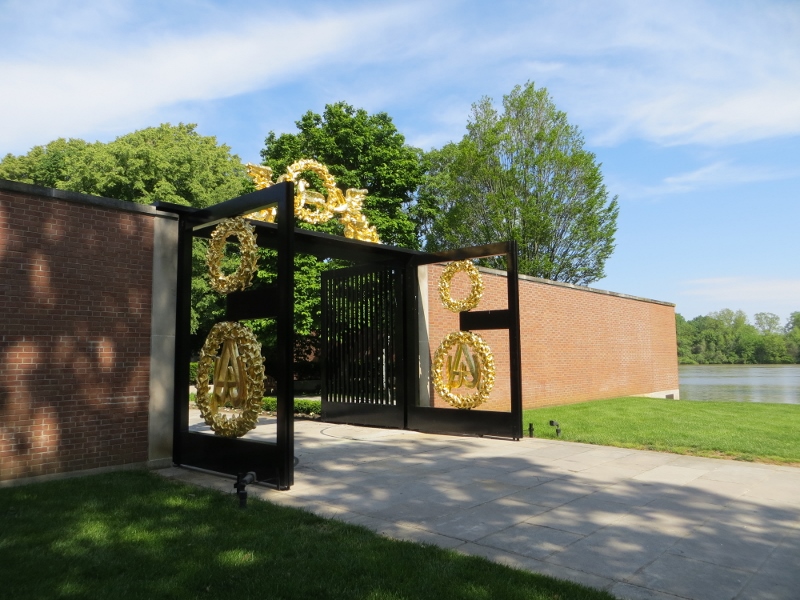 To either side there are gathering areas and quiet places to sit.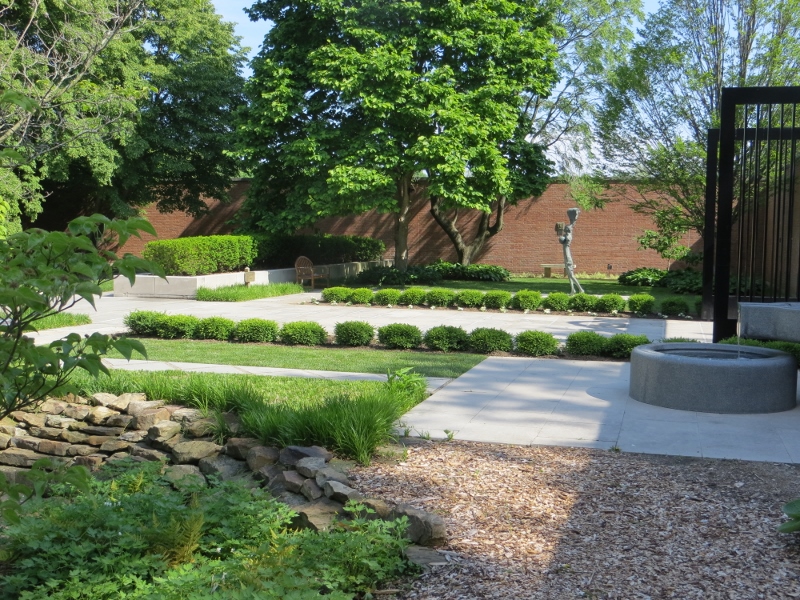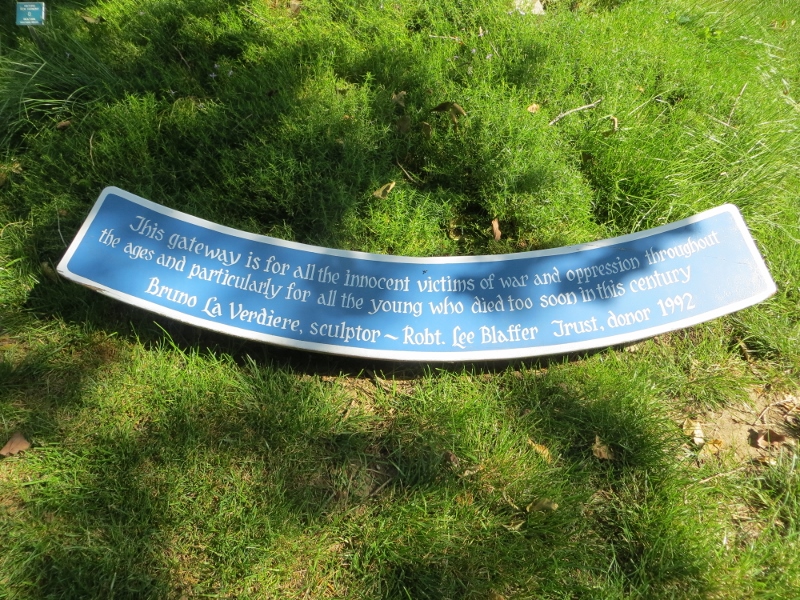 When we left the church, we were in the historic area with its carefully restored buildings.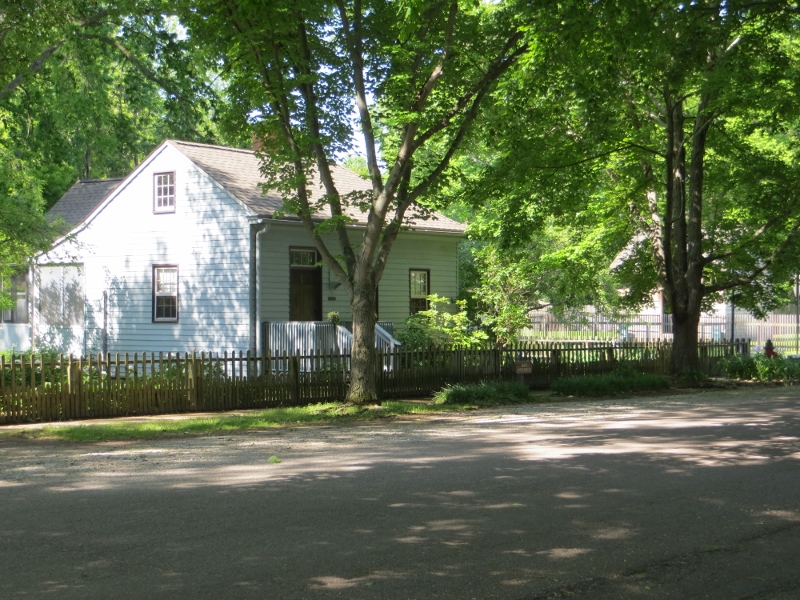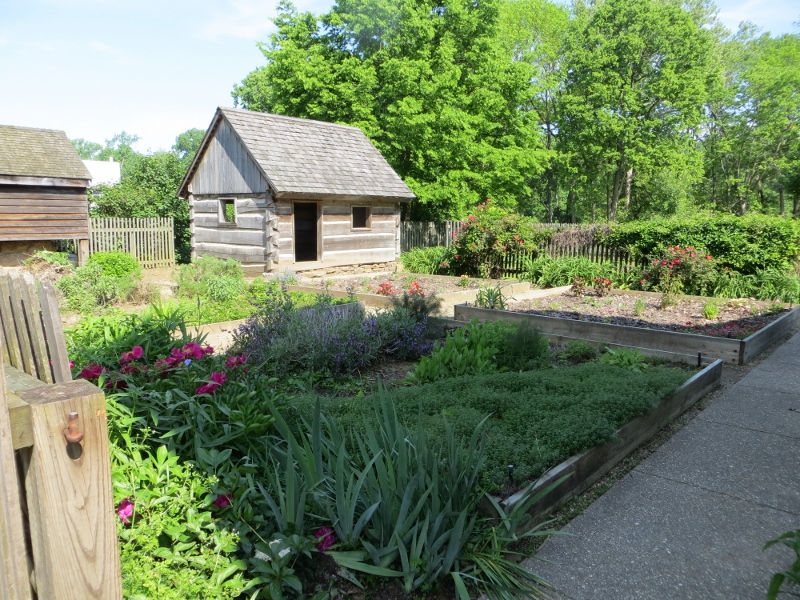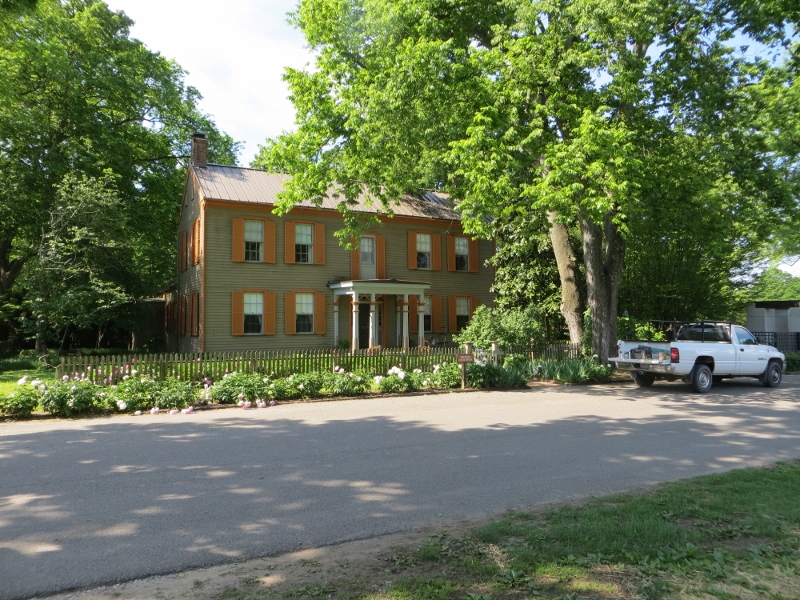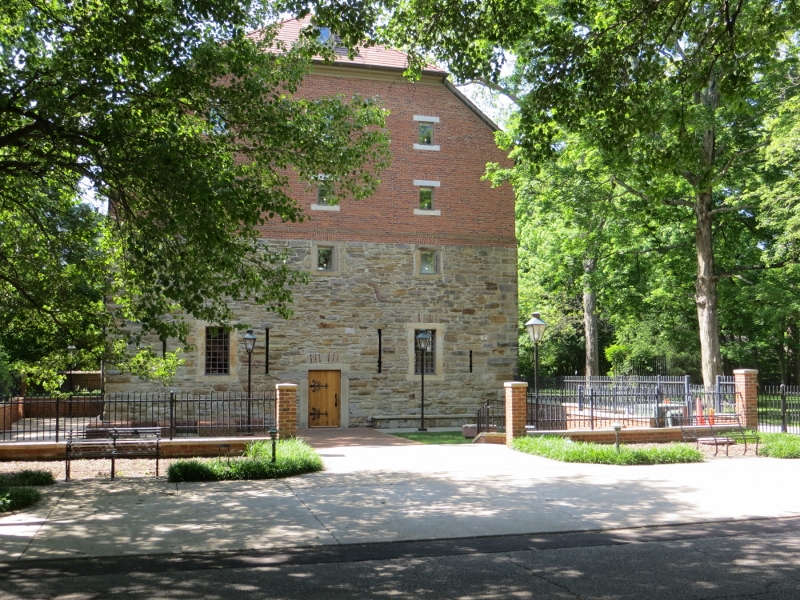 New Harmony has even built a wonderful visitor's center, designed by noted architect Richard Meier (he designed the Getty Center in Los Angeles) just outside the historic area. Petey and I did not make it to the visitor's center on this trip.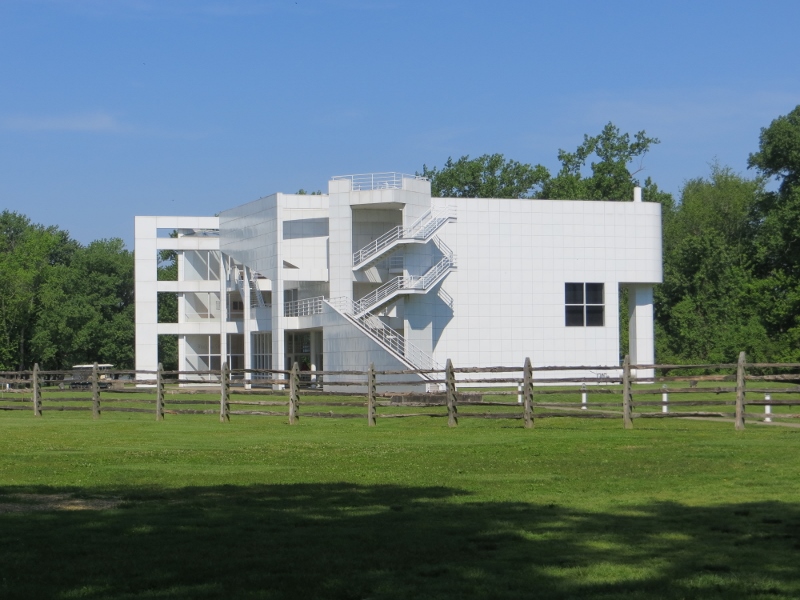 Our wandering adventure did not end in the historic area. There was still more for us to discover. One of them was this relatively new labyrinth based on the one on the floor of Chartres Cathedral in France.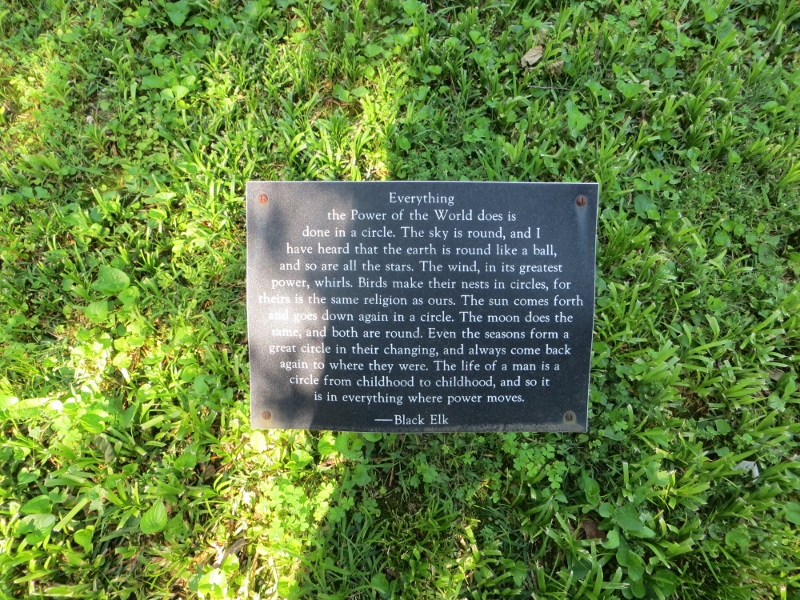 New Harmony has another labyrinth a pleasant walk away. It is a reconstruction of the one built by the original utopian community and is made of hedges.
I wish there was time to show everything that New Harmony has to offer. But you have to draw the line somewhere. Trust me that there is more. But I do want to show one more outstanding contemplative garden and sitting area.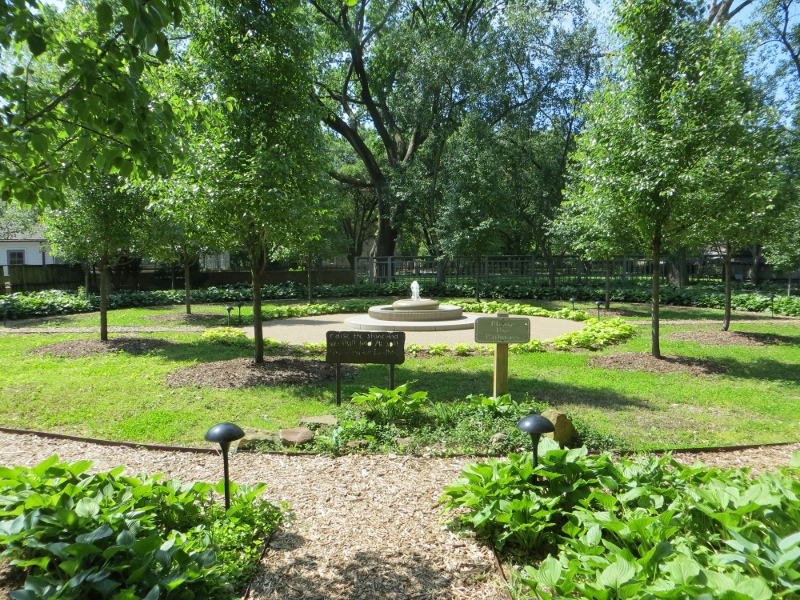 I hope you agree with me that New Harmony is a very special place, and if your travels take you across southern Indiana, you won't regret making a detour to visit it.