Last week while on a whirlwind trip to the Midwest, my dog Petey and I ran into a string of stairways in Milwaukee that we were not expecting to find. We had stopped in Milwaukee to take pictures of buildings made out of Milwaukee "cream style" brick. In the late 19th century Milwaukee was known as the "Cream City" because of the prevalence of the brick.
After taking some photos, We wandered into a one-time industrial area a little northwest of downtown Milwaukee that is rapidly being converted into housing. Ironically, We parked our car across the street from an old cream style brick tavern undergoing renovation and started walking.
Right across the street from the tavern was a relatively new stairway at the intersection of Vine and Hubbard.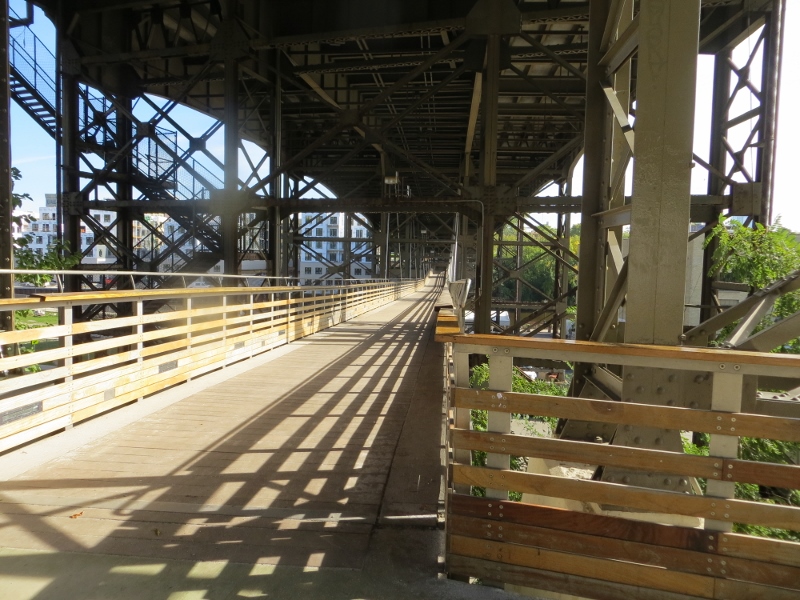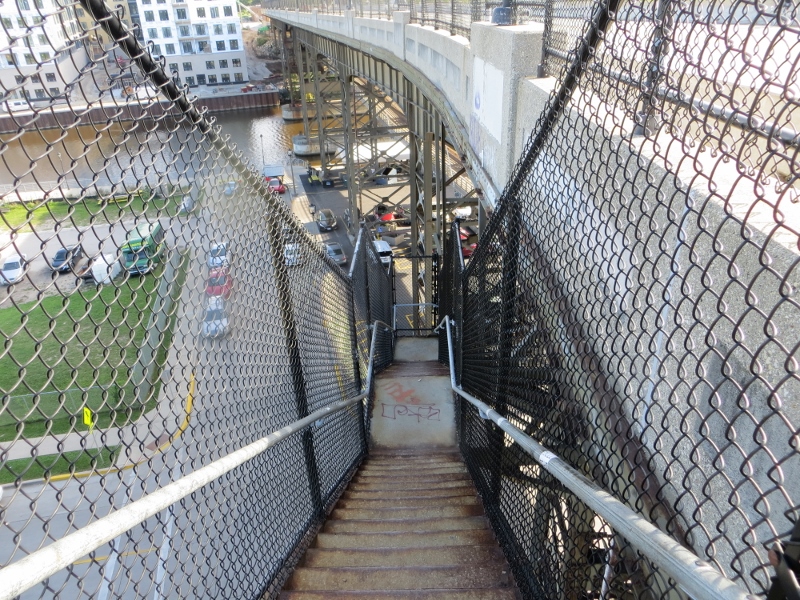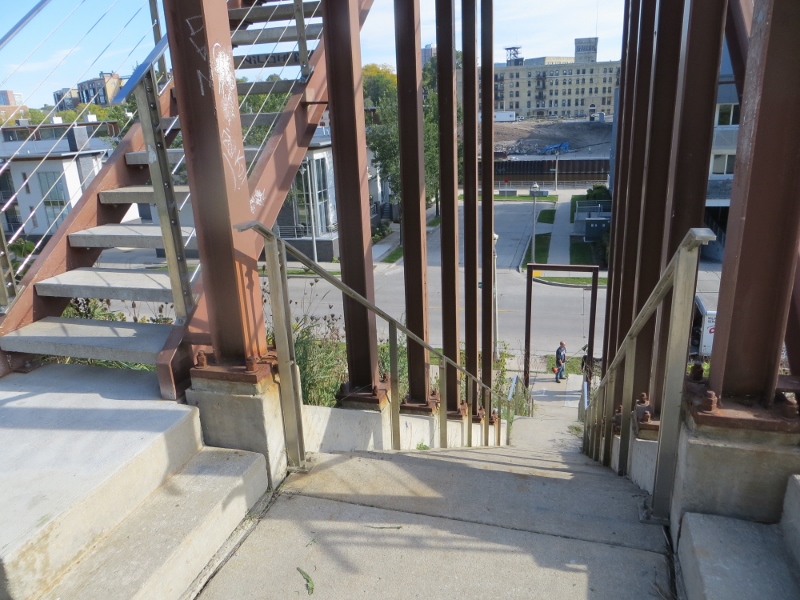 From there it was a short walk back to our car. More important than walking stairs, is getting out of the car and walking around. There is so much to find no matter where you are. But our Milwaukee trip was not done. Later in the day we found another stairway on the west side of Milwaukee in the super structure of the 35th Street Viaduct not too far from where the Milwaukee Brewers play at Miller park.