New York may not be as hilly as Los Angeles or San Francisco, but it does have hills. And with those hills are several dozen public stairways, scattered throughout the city, to navigate them. In New York they are oftentimes referred to as 'step streets'. Last week I had the opportunity to explore some of the step streets and stairways at the north end of Manhattan. If you've already been to the "must see" sights of New York and want to get away from the crowds of midtown Manhattan, you might get a kick out of exploring some new neighborhoods to the north.
My first goal was to head up to the 155th Street area, on the border of Harlem and Washington Heights, to check out the historically significant John T. Brush Stairway. It is the only remaining structure from the old Polo Grounds, the long-time home of the New York Giants (now San Francisco Giants) baseball team. In addition to housing the Giants, the Polo Grounds, at one time or another, was the home of the New York Yankees, New York Mets, both the New York Giants and New York Jets football teams, and the site of many notable boxing matches.
The stairway was built by the Giants in 1913 to entice residents living on top of Coogan's Bluff to come down to the ballpark at the base of the bluff. It was named after the team's former owner who had died the year before. You can find the top of the stairway between 157th and 158th streets on the east side of Edgecombe Avenue.
When I first visited the stairway in 2011, it was falling apart and had a barrier to discourage people from climbing the stairs. (I briefly described the condition of the stairs in the book The Gentle Art of Wandering.) Since that visit, the five teams who once called the Polo Grounds home chipped in enough money to help pay for the City to refurbish the stairs.
If you happen to visit the Brush Stairway you'll find many other places to check out in the immediate area: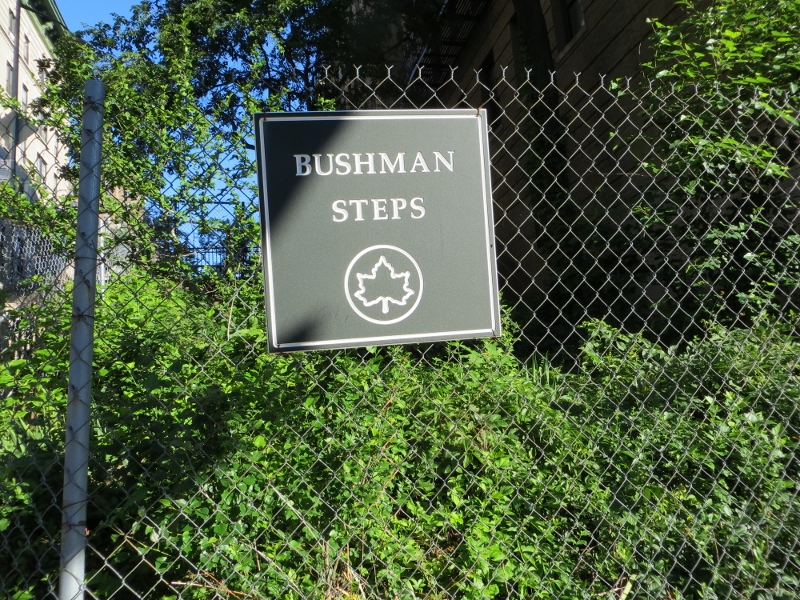 After checking out the John T. Brush Stairway area, my next goal was to head north to visit some more step streets. To do that, I first headed west on 155th Street.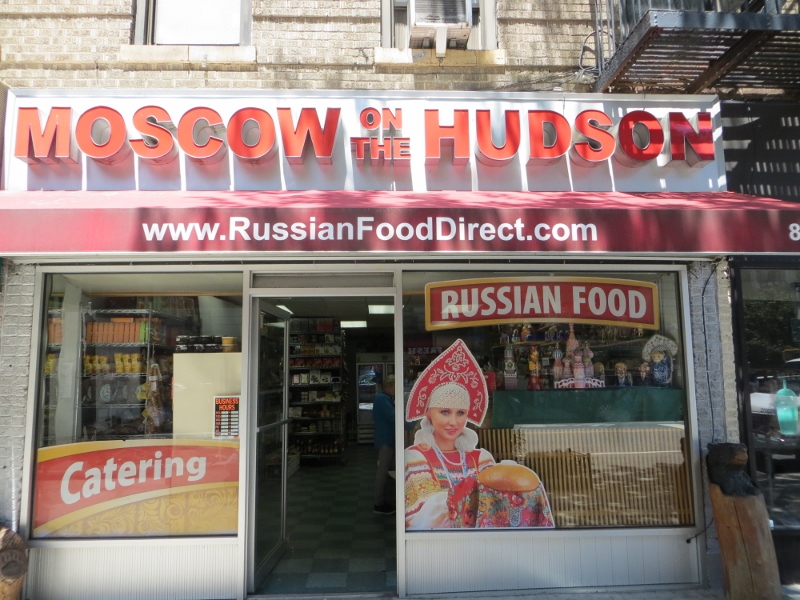 You are now at the northern tip of Manhattan. I think there has been enough along the way to make for a perfect walk. If you've had enough walking, there's subway stop only a few feet away to take you back to your starting point.