Last month after visiting Chaco Canyon (click here to read an earlier blog post on Chaco Canyon), a neighbor asked me if I had visited the badland area just north of Chaco. I had been to the Bisti Badlands in northwestern New Mexico (click here to read a blog post about Bisti) but had never been to any badlands immediately north of Chaco.
Obviously I was very curious and checked the Internet for information on badlands near Chaco Canyon. There I found information on Ah-Shi-Sle-Pah, a Bureau of Land Management (BLM) Wilderness Study Area less than seven miles from Pueblo Bonito in the heart of Chaco Canyon.
On Saturday the dogs and I finally got the chance to drive out to Ah-Shi-Sle-Pah. The temperature was around 60, it was sunny, and there was no wind. To make the day even better the dirt roads leading out to the area were in excellent shape. You couldn't ask for a better day to go wandering.
Ah-Shi-Sle-Pah is in the heart of Navajo Country. There were only a few homes scattered in the area, and we saw only one car as we drove in. There was no sign along the road welcoming us to the area or an official place to park the car. And we couldn't see the badlands from the road. The only indication that there might be something worth checking out was a narrow Wilderness Area boundary marker near the side of the road.
We parked the car near the boundary marker and started walking through the sagebrush. Within a third of a mile we reached the edge of the badlands. What an amazing sight. It was an unending view of eroded land with amazing shapes. The textures were right out of a Georgia O'Keefe painting.
We had the entire area to ourselves. The only sign of another person was a set of faded boot prints.  So if you're looking for a quiet place to go on a perfect Saturday, this is it.
There were no trails. There was only an open and varied landscape for us to explore. You couldn't find a better place to define the gentle art of wandering; that is, allowing yourself to see what is already here and then letting what you see guide you on where to go. And that is what we did!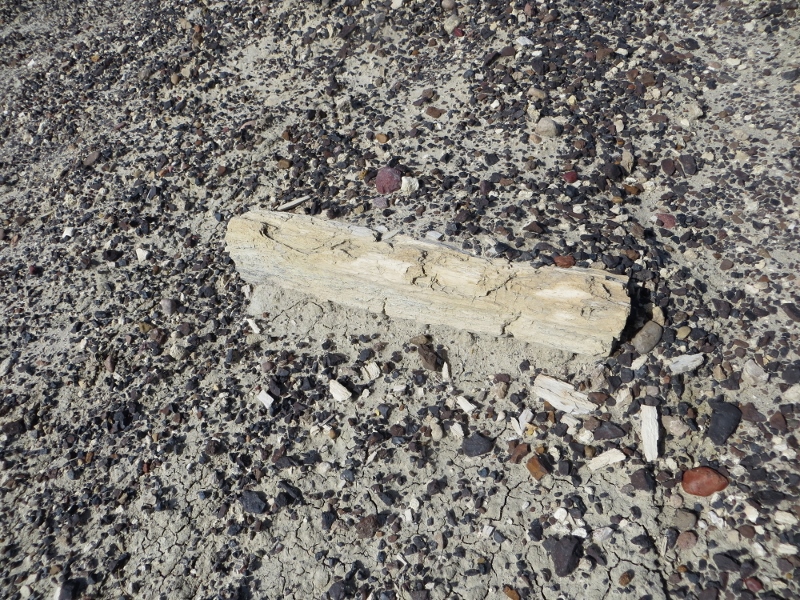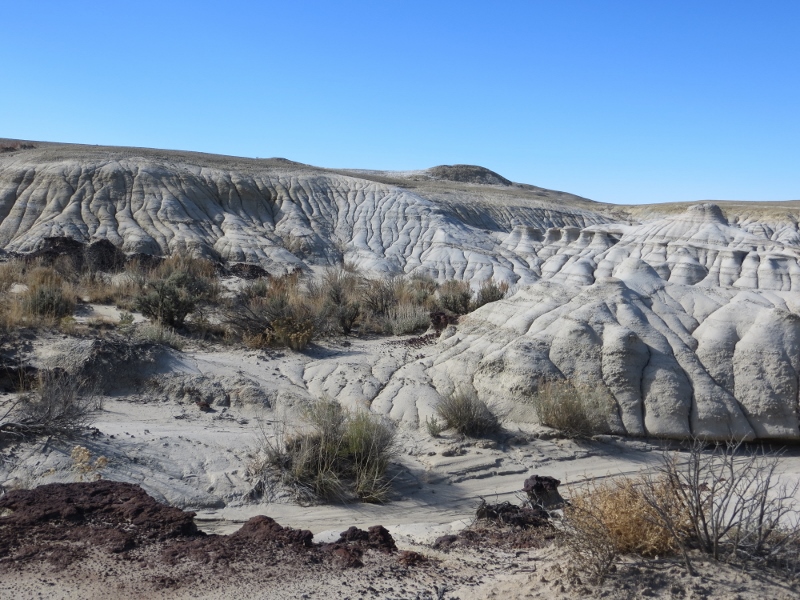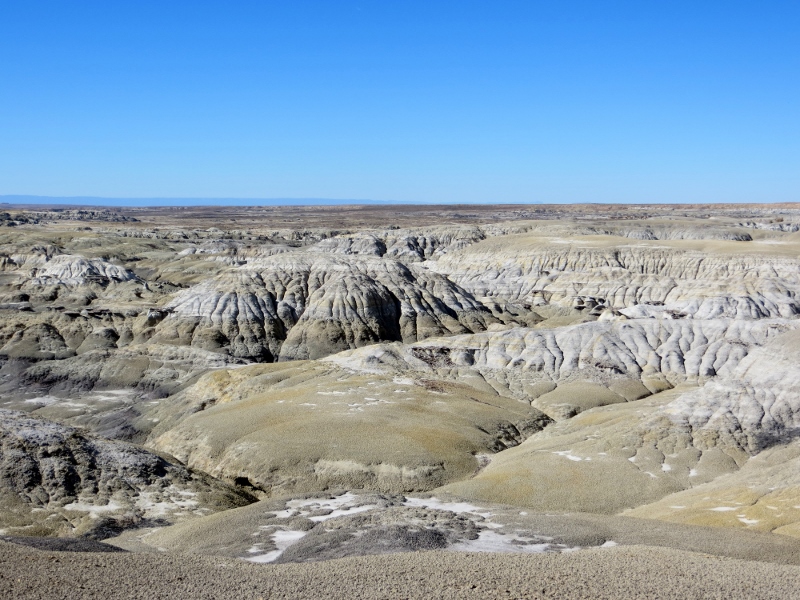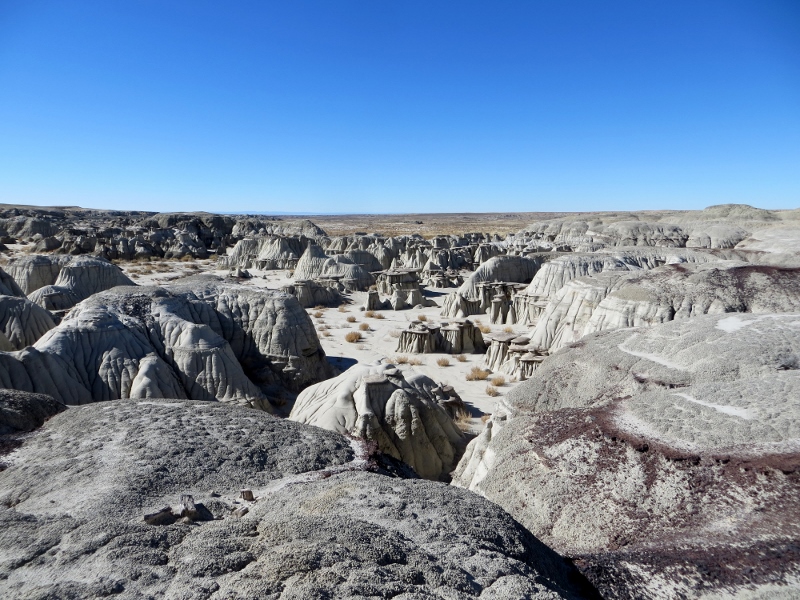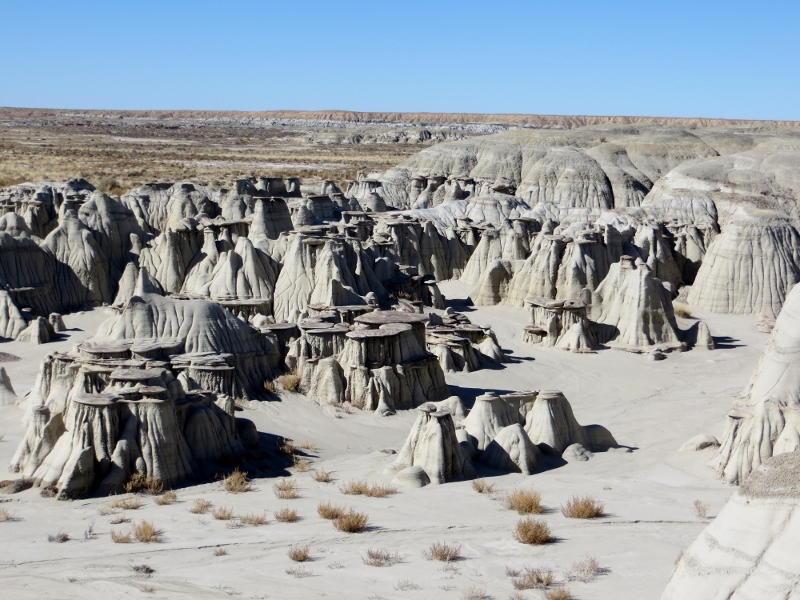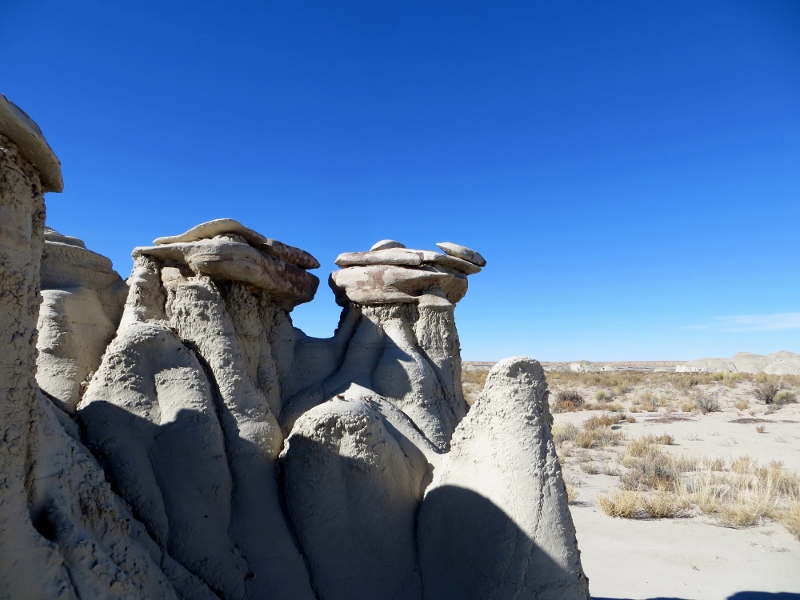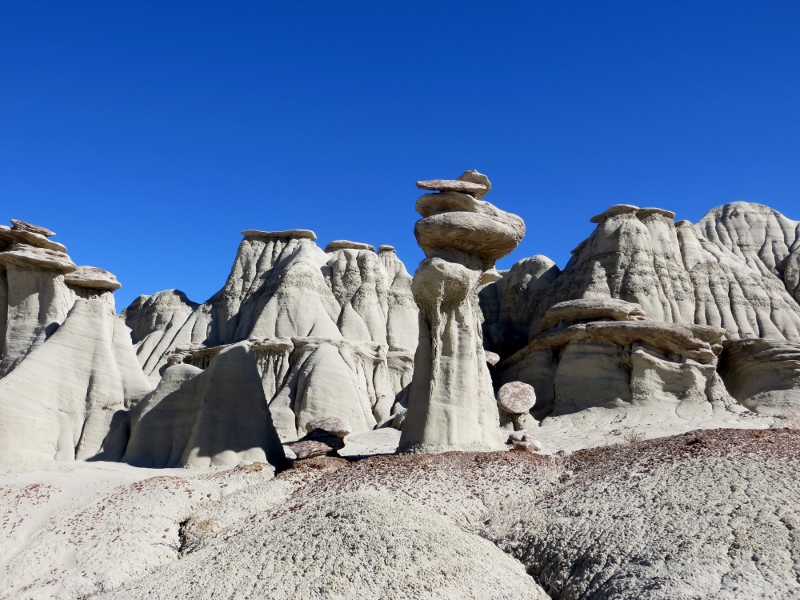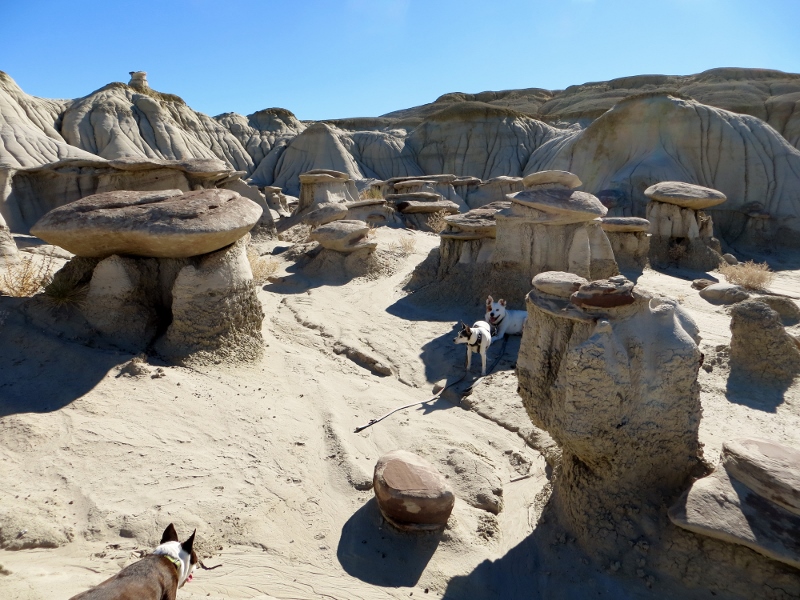 Our five-mile walk on Saturday only pricked the surface. I am sure that there is much more to discover, and I can't wait to get back. I hope you enjoy your trip to Ah-Shi-Sle-Pah as much as I enjoyed mine.
Thank you.